The BU Class of 2025 Begins to Take Shape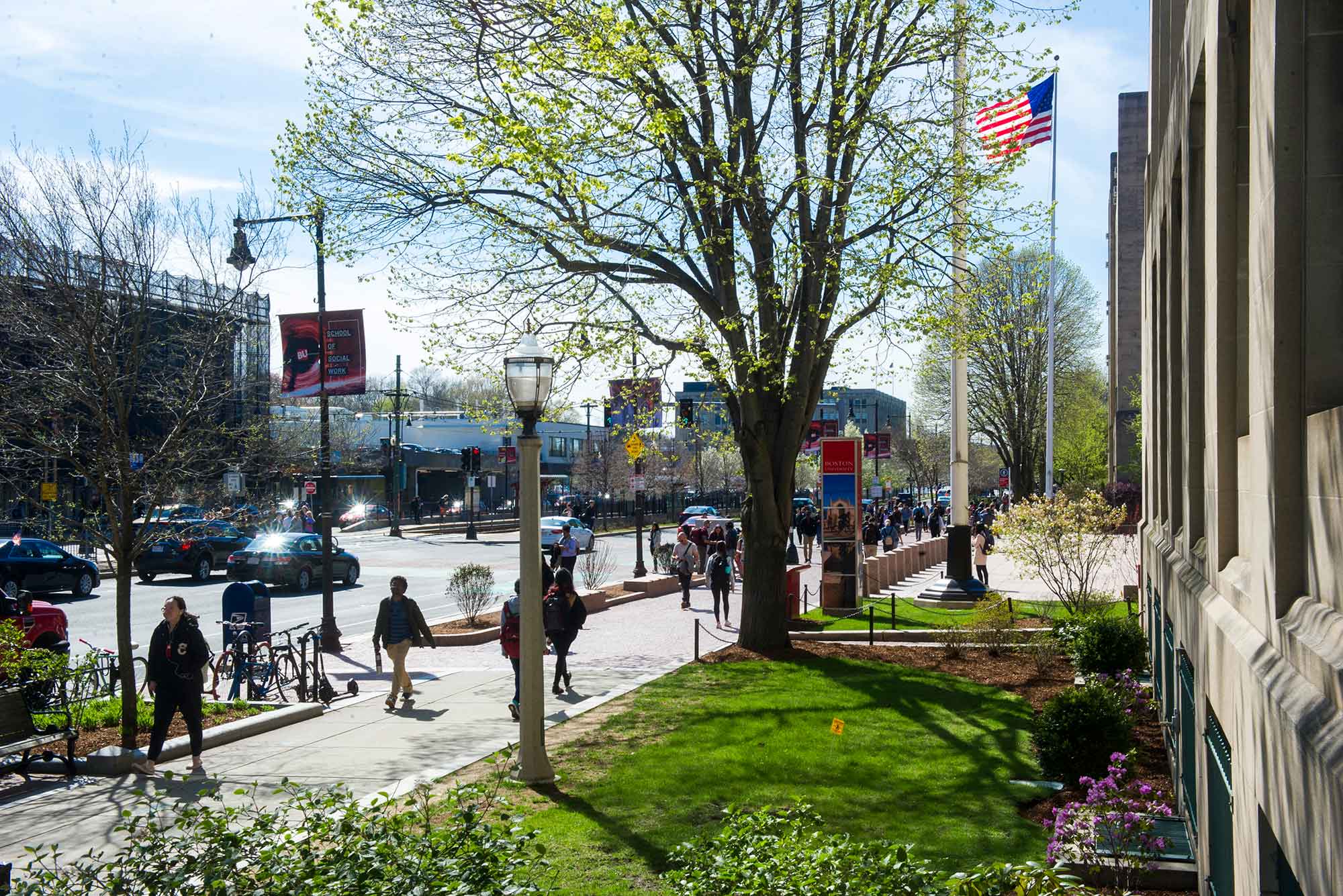 Students
The BU Class of 2025 Begins to Take Shape
Only 18.3 percent of applicants were accepted from record-breaking pool of nearly 76,000
When the COVID-19 pandemic struck last spring, colleges across the country had no idea what its impact would be on class of 2025 admissions. Like many schools, BU was forced to move all interviews and in-person campus tours online. Standardized tests also became optional since so many high schoolers couldn't access the SAT and ACT tests. And then there was the economic fallout from the pandemic, leading to the largest unemployment since the Depression.
But in fact, applications to BU soared this year: the University had its largest-ever applicant pool. And this past weekend, Admissions notified a select group of high school seniors across the globe that they were invited to join the BU Class of 2025. The aim is to enroll 3,200 freshmen come fall.
Here are eight interesting facts about these potential Terriers:
1. In January, BU Today reported that Admissions had received 75,733 applications, a 24 percent increase from last year and a new record, breaking the one set by the Class of 2022.

Kelly Walter (Wheelock'81), dean of admissions and associate vice president for enrollment, says while BU's decision to adopt a test optional admissions policy certainly contributed to this increase, there were other variables at play. She cites BU's highly regarded reputation, its commitment to meeting the full demonstrated financial need of admitted students, admissions staff engaging with prospective students, and finally, the fact that BU successfully opened its residential campus for in-person learning. "Students and families alike followed our progress and saw firsthand how we, as a community, rose to and met the challenges resulting from the COVID-19 pandemic," she says.
2. Only 18.3 percent of applicants were offered a spot, according to Walter—13,884 students, to be exact. "This figure reflects both the ever-increasing competition for admission to BU," she says, "and the fact that we admitted approximately 53 percent of the class through early decision."
3. This marked the first year all information about admissions was announced through the MyBU portal. The so-called "fat envelope" era, where students received a thick packet of print communications, is over, Walter says.
4. On average, the admitted students rank in the top 6 percent of their high school class, with an average GPA of 3.9. For those who submitted standardized test scores, the average SAT score was 1482 and the average ACT score was 34.
5. Accepted students represent all 50 states (plus Puerto Rico, the District of Columbia, Guam, and US Virgin Islands) and come from 115 countries around the world.
6. The projected composition of the BU Class of 2025 is 22 percent international students, 19 percent underrepresented groups, and 19 percent first-generation students.
7. Among the high school students offered admission are a Broadway performer, an ultramarathon runner, a competitive ballroom dancer, an inventor who created 3-D PPE for doctors fighting the pandemic, and a programmer who dreamed up an app that helps farmers sell their produce to restaurants.
8. The clock is ticking. The National Candidates Reply Date across the country is May 1, and enrollment deposits are due at BU then.
9. When the Class of 2025 members arrive in the fall, it will be the first time many of them set foot on campus.