Teaching Middle Schoolers How to Create the Next Minecraft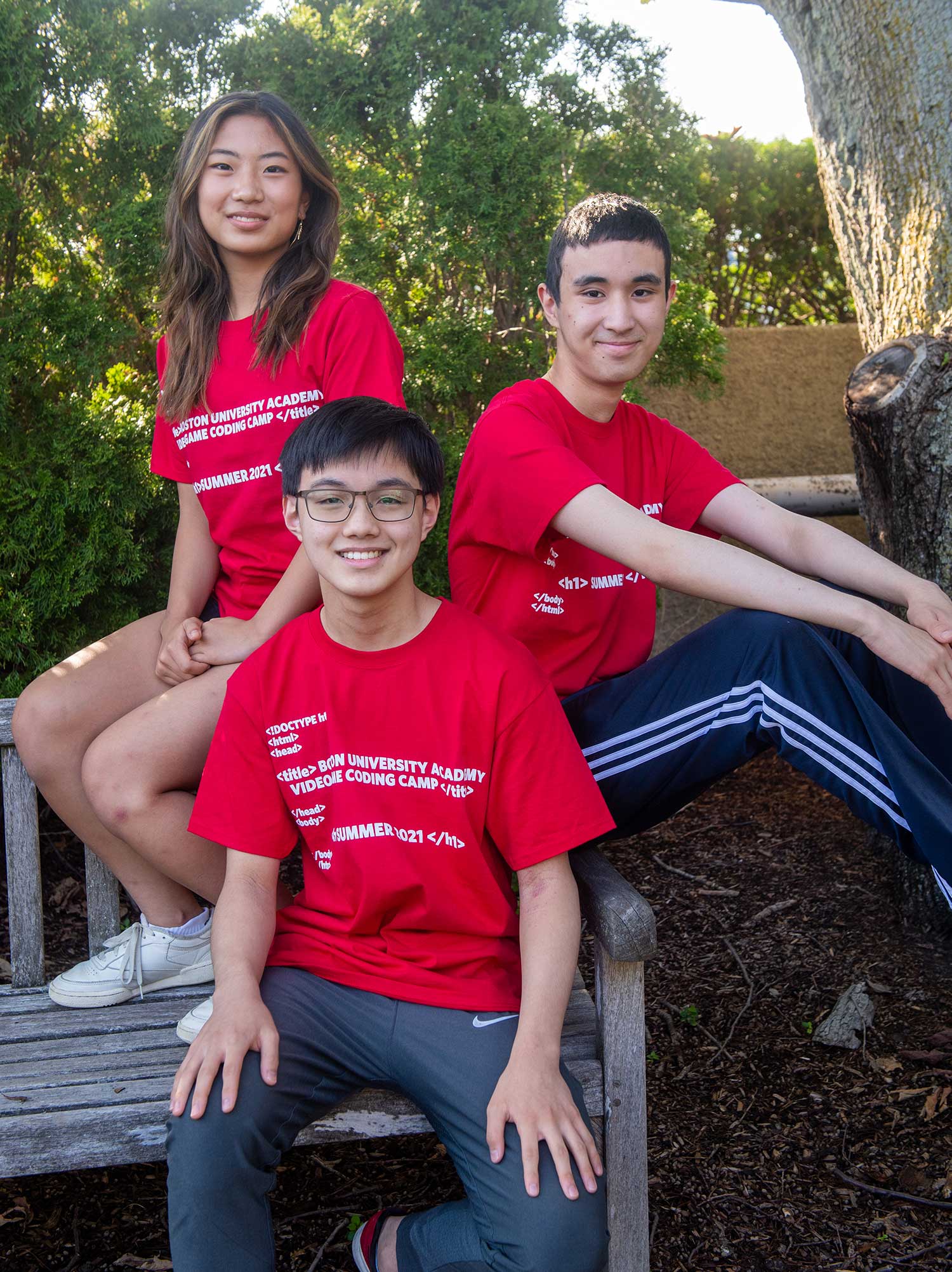 computer science
Teaching Middle Schoolers How to Create the Next Minecraft
Boston University Academy hosts free weeklong video game design summer camp
Before 12-year-old Eduardo enrolled in Boston University Academy's (BUA) video game design camp this summer, he knew some programming basics. But he left camp able to design and create his own video games.
"I taught myself coding before the camp, but just the basic stuff," says Eduardo, a student at a Boston middle school, whose favorite game is Minecraft. "The camp made harder coding easy to understand."
In late August, 34 middle schoolers (the majority from Boston public schools) enrolled in BUA's inaugural video game design camp. Held virtually over Zoom, the weeklong camp was designed and taught by Abbas Attarwala, a College of Arts & Sciences lecturer in computer science. Helping him were a handful of BUA high school students, themselves experienced coders, who served as camp mentors. 
Chris Kolovos, BUA head of school, came up with the initial idea for a free computer science camp, and wanted it to showcase how the school is a good neighbor to the city of Boston—most attendees were under-resourced students of color—and maybe even encourage the campers to think about BUA when they apply to high schools. BUA is an independent private high school operated by the University.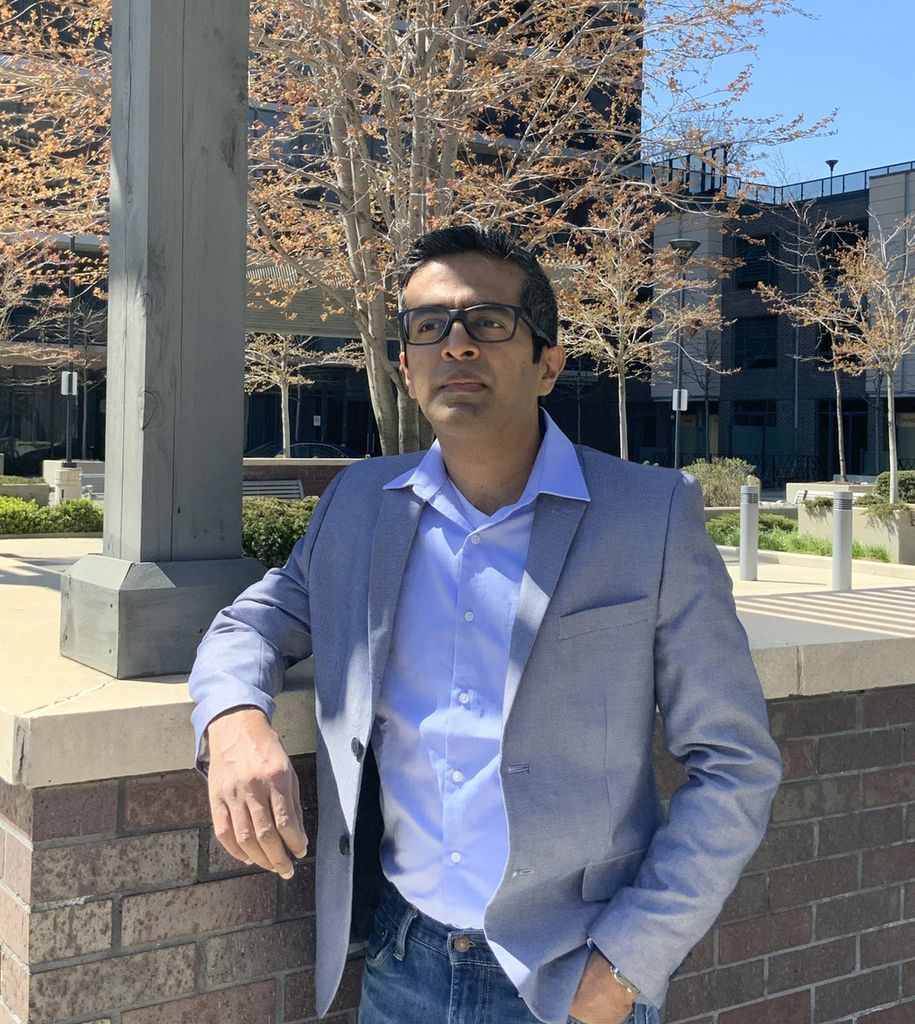 "For so many of us, the past year and a half was kind of strange," Kolovos told the campers over Zoom the first morning. "School was not normal, and you might have not had access to the type of resources and enrichment you would have otherwise, so we thought this was something we could offer. We started wondering what would be fun, and we realized video games would be a good place to go."
Attarwala and Kolovos had previously chatted about ways they could collaborate, the former being familiar with BUA since he often has students from there in his computer science classes (BUA 11th and 12th graders, and sometimes younger students, can enroll in BU classes).
Attarwala designed the course with input from the BUA students, asking what they thought young programmers need to know. No experience was necessary to sign up.
Campers learned to build a game from start to finish using Scratch, a visual intro-to-programming language designed by the MIT Media Lab. Scratch teaches new programmers to write code by dragging and dropping blocks, instead of the text-based coding used in programs like Java and Python. Games the students built increased in difficulty throughout the week, and taught concepts like creating sprites (or images) in the game and how to control them, loops, variables (a location where you can store information), video motion, sound effects and backdrops, and more. Over Zoom chat, campers sent links to the simple games they created and wanted others to try out.
The middle schoolers also heard from guest speakers, including a principal software engineer at National Instruments, a cofounder of ToothPike Games, and the founder of Class Central, a site that reviews free online courses.
BUA advertised the camp to BPS middle schools as well as to students involved with the Alexander Twilight Academy and the Steppingstone Foundation. Funding for the camp came from a grant from the Edward E. Ford Foundation to support the school's diversity, equity, and inclusion and outreach efforts. In the future, BUA will fund this program through fundraising.
The first day, Attarwala showed the group a simple game he had built and they would soon play. The goal was to move a white horse with arrows to collect rainbows and gain points. "Before we program this, I want to ask a question of everyone here," he said. "What do I need here to make this game?" Students typed their answers into the Zoom chat function, showcasing that many had dabbled in Scratch before: A starter block. Events. A move command. Motion block. A character.
Later in the week, they progressed to the Hungry Monkey game, which taught how programming is connected to the XY coordinate system, commonly taught in middle school. An XY coordinate system helps place game characters and make them move on the screen, he said.
Over Zoom, Attarwala showed the campers how hitting his spacebar launched the monkey in the air to grab bananas before falling to the ground again. "So in this game we're simulating something. The terminology that game programmers typically use is game physics," he said. "So we are simulating some aspects of reality, like gravity, into the game. We will make sure that anything that gets propelled or jumps, gravity acts on it and pulls it down." After each lesson, campers broke into small groups led by the BUA students, so they could ask questions and address problems.
Feedback was positive, and the hope is to run the video game design camp next year, too, Kolovos says.
Joie Liu, a BUA junior and cofounder of the computer science club, has been coding for six years, experimenting on her own and learning from educational programs like Codeacademy and Khan Academy. She's interned for the last two years at Mass General Hospital, using the programming language Python to create image recognition services for X-rays and CT scans.
Liu says that by the end of the week, she was happy to see "many of the students walking away excited to put their new knowledge into creating a game of their own."
Gabriel Romualdo, a BUA junior who worked as a software engineer this summer, says it was was "massively rewarding" teaching younger students and fostering their curiosity in a subject. "It's fun to be able to connect with students who are starting out with programming—just as I did seven years ago—and be able to help them along their journey," he says. "A camp like this is able to not only teach students basic programming skills and concepts, but also help students realize the power of technology and spark their interest. Helping that mission is one big reason I wanted to [work] with the camp."