Global Citizens Return to BU Campus for Alumni Weekend 2021
Alumni Weekend
Global Citizens Return to BU Campus for Alumni Weekend 2021
University honors four with Distinguished Alumni Awards
One year after BU's Alumni Weekend festivities went online in the midst of the COVID-19 pandemic, alums returned to campus for an unprecedented celebration. Nearly 1,000 people registered for in-person events, hundreds more logged on remotely from around the world, and the Class of 2020 finally had the Commencement ceremony they'd awaited for 17 months. Festivities included wine and cheese at the Howard Thurman Center for Common Ground, events at many of the schools and colleges, a cruise on the Charles River for Golden Terriers, and the BU Symphony Orchestra's first live performance in nearly two years.
"It's just so exhilarating to see people in person," BU President Robert A. Brown said to the audience gathered for the 73rd Best of BU Alumni Awards. "I look forward to this event annually, because it shines a bright light on the exemplary service and transformative accomplishments of our alumni."
This year's honorees came from radically different professional backgrounds, yet all four spoke of a common goal fueled by their time at BU: working toward a greater global good. Each was presented with a 2021 Distinguished Alumni Award, the most prestigious honor conferred by the Boston University Alumni Association.
Lawrence Carter (STH'68,'70,'79), dean of Martin Luther King, Jr. International Chapel at Morehouse College, recalled the highs and lows of his time at BU. King (GRS'55, Hon.'59) had inspired him to come to Boston, and Carter prayed, in tears, in Marsh Chapel the night he learned of the civil rights leader's assassination. He credited the same educational environment that nurtured King with turning him into a "moral cosmopolitan," with a concern for global human rights. "No philosophy counters American racism, and potentially environmental injustice, more powerfully than the one Martin Luther King studied at Boston University," Carter said.
Shoshana Chatfield (Pardee'88), a rear admiral in the US Navy and the first woman president of the US Naval War College, recalled signing up with an ROTC recruiter upon arriving on campus for her first year. "Here, I began my habit of lifelong learning," she said. "Here, I decided to serve my country…. And here was where I decided I wanted to be thought of as kind and competent and a global citizen."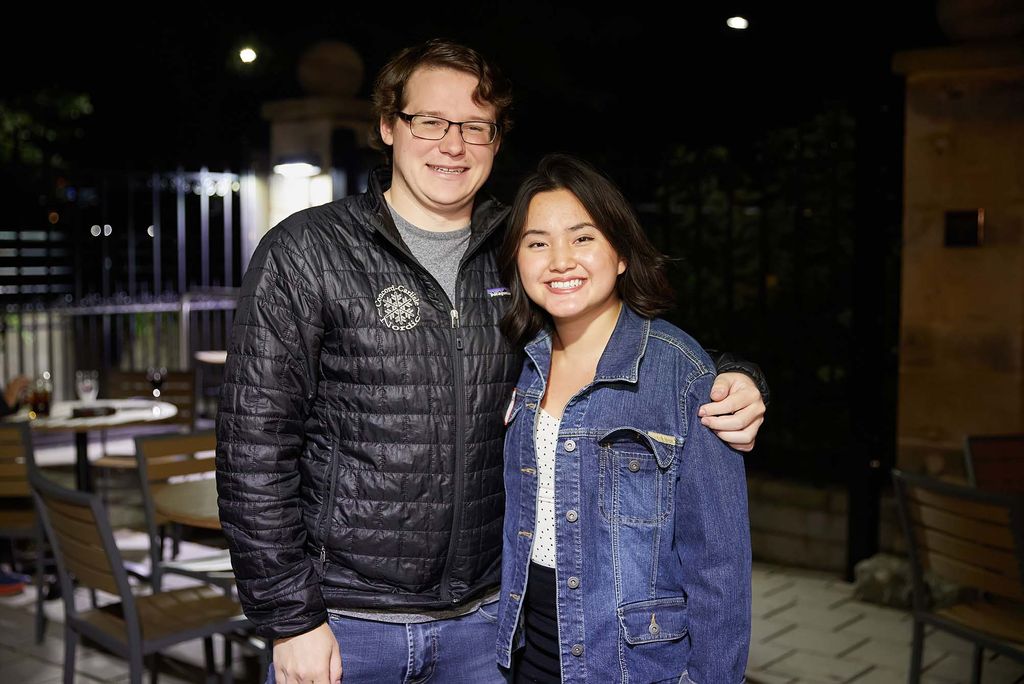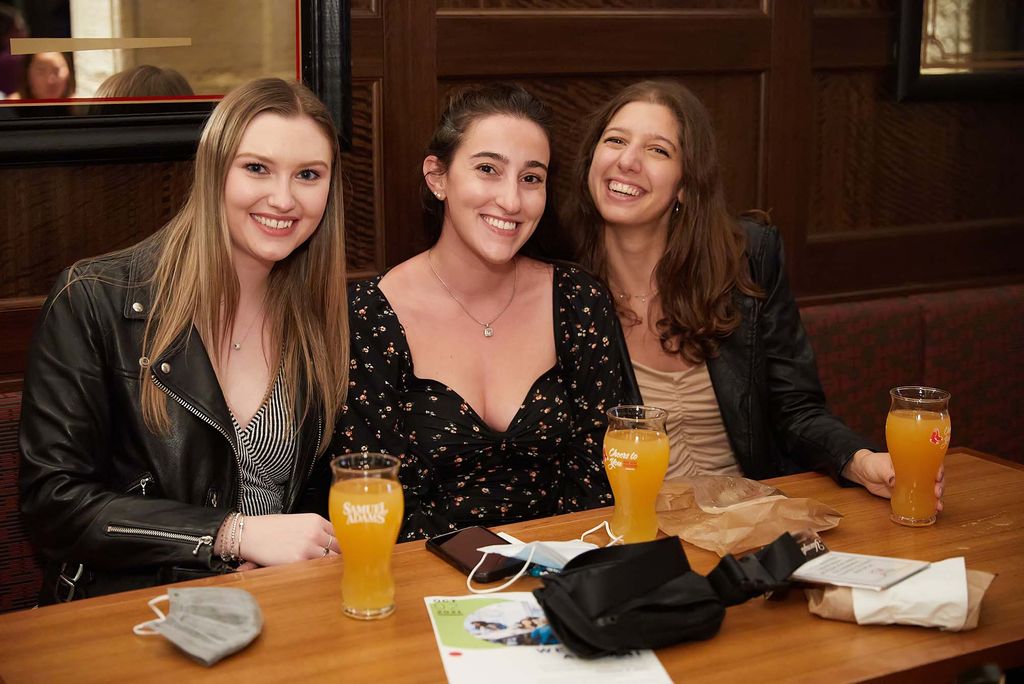 Kathleen McLaughlin (ENG'87) studied engineering before moving into corporate philanthropy. As executive vice president and chief sustainability officer at Walmart and president of the Walmart Foundation, she has helped direct more than $1 billion to global causes. "By so many measures—average life expectancy, reduction in extreme poverty, access to clean water and education—there has never been a better time to be alive on the planet than today," she said. "And yet, while humanity has flourished, we've gone past the boundaries of our planet, in terms of climate and nature…. The challenge of our time is one of regeneration. How do we renew and rewire our societal systems in service to people and planet? How do we create a more just and sustainable world?"
Tijjani Muhammad-Bande (GRS'81), permanent representative of Nigeria to the United Nations and former president of the United Nations General Assembly, talked about the influence of BU political science professors like Howard Zinn and Murray Levin. They were "unsparing in terms of scholarship, but equally passionate about social justice issues," he said. "Scholarship unconnected to social justice is really a dangerous thing."
Also during the event, Priyanka Naik (CAS'10), a vegan chef, television personality, and cookbook author, was presented with a Young Alumni Award.
While the distinguished alumni reflected on the values they developed during their respective eras at BU, a symposium about racial and health disparities during the pandemic, held one day earlier, suggested that those ideals are as strong as ever on campus.
"We have to get to a point in which we're trying out big, bold solutions to seemingly intractable racial problems," said Ibram X. Kendi, the University's Andrew W. Mellon Professor in the Humanities and founding director of BU's Center for Antiracist Research, which hosted the event. "We have to move from a period of awareness to action."