The Weekender: July 16 to 19
As summer wanes, don't let up on your social distancing and sticking close to home. Try chilling out with a popular musical that's now streaming or reading a book to psych you up for the NBA returning to action soon. Additionally, a Grammy Award-winning country-pop group debuts a new name and their first album in 14 years on Friday.
What to Make
Try making dumplings with a crispy "skirt" this weekend—it's a fancy, pan fried crust that will elevate your dinner. Start with either freshly made or frozen dumplings, and then start in on the crispy skirt. Microwave the dumplings and then throw them on the stove with a mixture of unseasoned rice vinegar (apple cider vinegar or white wine vinegar also work), all-purpose flour, cornstarch, salt, and water. Once the mixture is added, it should only take about two minutes for it to harden into the skirt.

What to Watch
The smash-hit Broadway musical Hamilton was an impossible ticket to get before Broadway shuttered due to COVID-19, but it's now streaming on Disney+. Lin-Manuel Miranda's hip-hop-inspired musical came out to rave reviews in 2015 thanks to the lyrics, its entertaining portrayal of American history, and its casting of non-white actors and actresses playing the America's founding fathers and mothers. It won 11 Tony Awards and the 2016 Pulitzer Prize for Drama.
Unfortunately, the streaming service did away with its free trial but for $12.99 a month, you can binge dozens of Star Wars, Marvel, and Pixar movies.
What to Listen To
The country-pop group now known as The Chicks recently dropped a word from their old name because of negative historical connotations. It's just in time for their return and first album in 14 years, Gaslighter. The Chicks consist of Natalie Maines and sisters Emily Strayer and Martie Maguire (née Erwin), and they were "canceled" in the mid-2000s for denouncing the country music scene and its support for the Iraq War.
They won Song of the Year and Record of the Year at the 2007 Grammy Awards for their song "Not Ready to Make Nice," and Album of the Year for Taking the Long Way, which went platinum twice in the United States. Gaslighter is their first album since, and it comes out on Friday.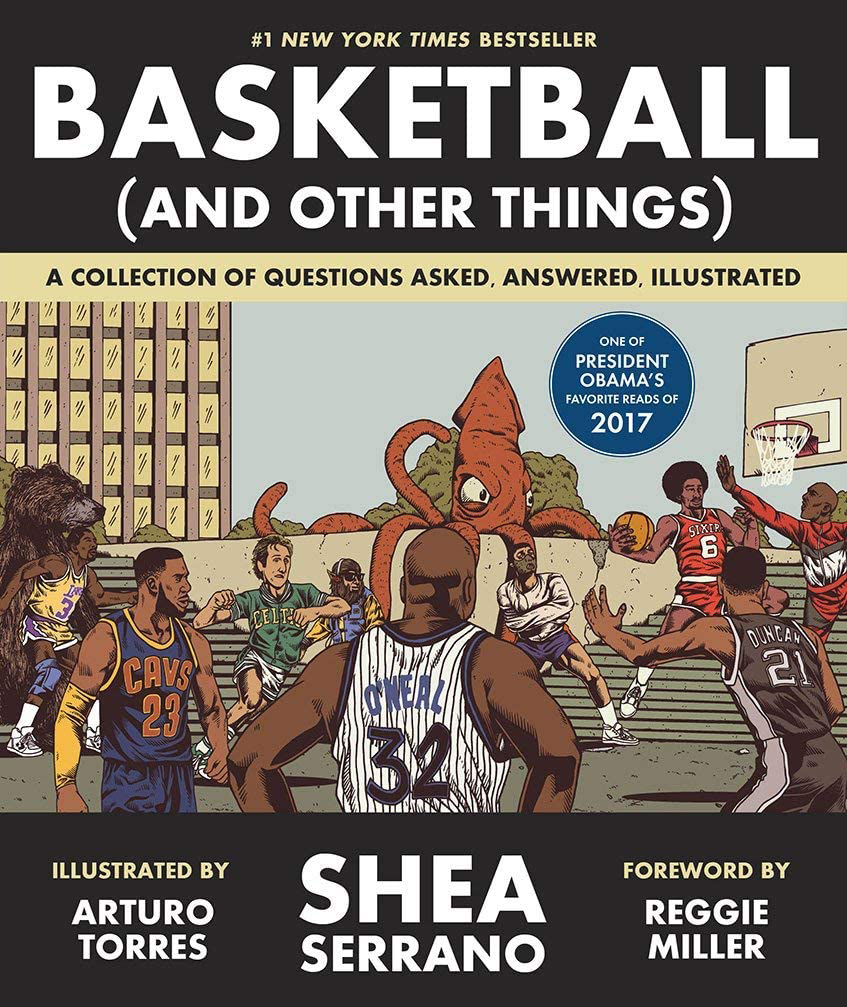 What to Read
The NBA returns to action on July 30, and to get in the right mindset, start with Shea Serrano's Basketball (and Other Things), a novice's guide to the game. Serrano's plain language, funny tone, and charismatic style make the book an engaging read whether you love the NBA or have never watched a game, and Arturo Torres' comic book-like drawings make it a fun read.
Where to Go
Don a mask and find a local outdoor market near you this weekend to support local businesses, buy fresh ingredients, and try something new from a unique artisan. Maybe you can get some fresh flour to use in your crispy dumpling skirt!