The Weekender: December 3 to 6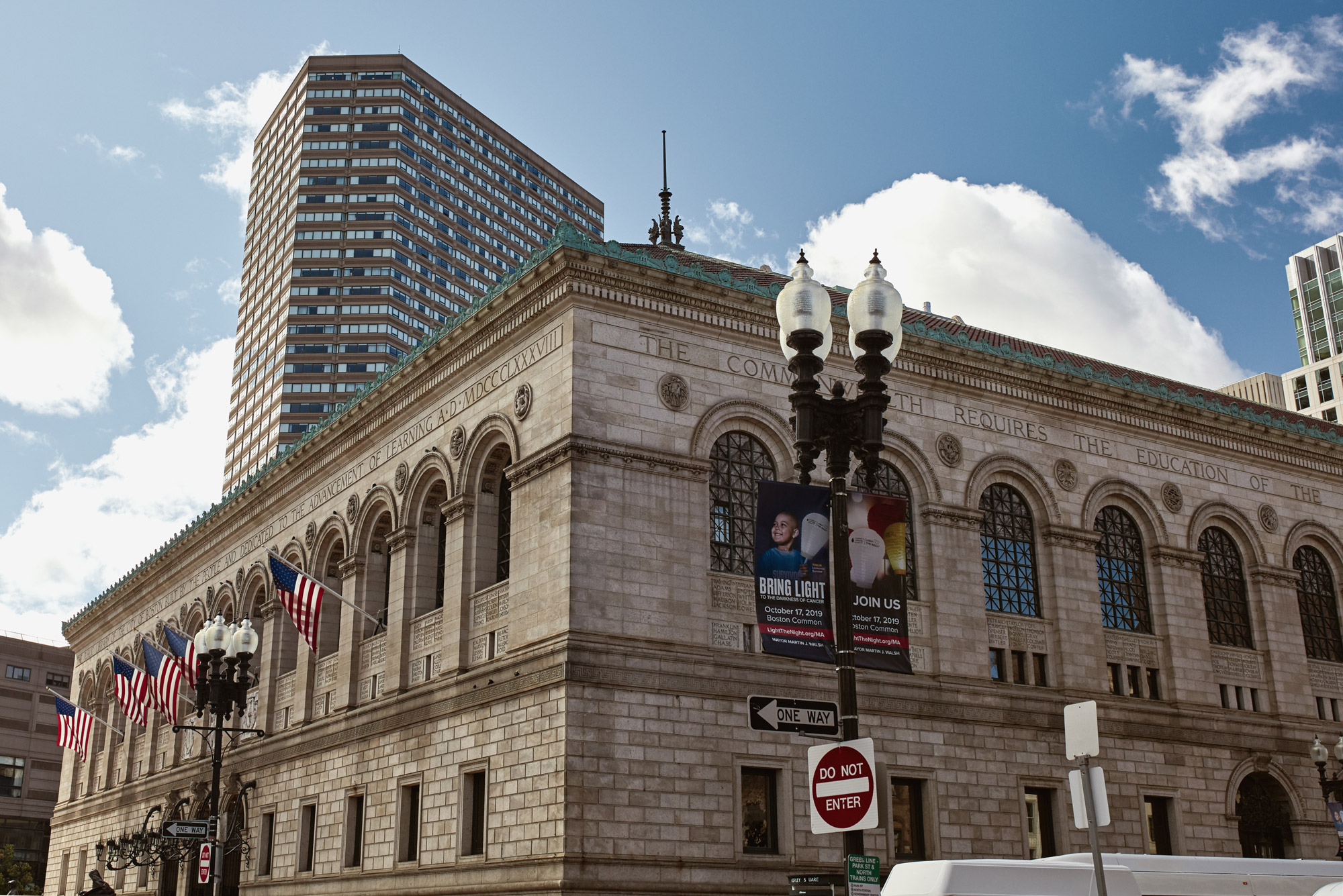 Meteorological winter started this week, meaning the arrival of the coldest three months of the year. Luckily, that hasn't slowed down the number of things to do. Whether you're looking for help managing the stress of finals, a tasty dish to try, a chance to play Minecraft, or ways to buy local holiday gifts, we have it all in this edition of the Weekender.
Taiyaki NYC's Soufflé Pancakes
Taiyaki NYC, in Boston's Seaport, is best known for its colorful ice creams and sorbets served in taiyakis, a Japanese fish-shaped cake. The store is now serving hot and fluffy soufflé pancakes, too. These toasty treats make for a great winter pick-me-up. You can order them as classic (two pancakes, whipped cream and butter, mini taiyaki, powdered sugar, and maple syrup) or as matcha-flavored (two pancakes, whipped cream, mini taiyaki, and matcha cream sauce).
If you don't think the delectable pair that comes with each order will fill you up, you can add an additional soufflé pancake for $3. Be sure to stop by before you leave for winter break—the last day this seasonal dish is available is December 27.
Taiyaki NYC, 119 Seaport Blvd., Suite B, Boston, serves the soufflé pancakes only on Saturdays and Sundays, between noon and 3 pm, through December 27.
Popportunity Winter Market
This holiday season, Cambridge's Starlight Stage area transforms into a holiday market, helping hard-hit small business owners sell their goods. The market is hosted by the Central Square Business Improvement District, and more than 40 local entrepreneurs and artists will be on hand.
The Popportunity Winter Market, 84 Bishop Allen Drive, Cambridge, is held every Saturday and Sunday through December 20, from 11 am to 5 pm.
Boston Public Library Book Sale
Whether you're looking for some holiday gifts for friends and family or a new book to cozy up with and read over break, you're bound to find something intriguing at this book sale by the City-Wide Friends of the Boston Public Library. The books will be heavily discounted—many for only $1 to $2—and all sale proceeds will go towards equipment and to sponsor programs at the BPL. Sheet music, records, CDs, and DVDs will also be available for purchase. If you're trying to free up space at home, you can also donate books.
The book sale is Saturday, December 5, from 10 am to 4 pm, at the Boston Public Library, 700 Boylston St., Copley Square, Boston.
Get Ready for Finals: Strategies to Prepare for Your Final Exams Workshop
The semester is coming to an end, and that means one last push before winter break. If you're worried about finals or just want to ensure that you have some of the best tricks for powering through, check out this workshop exclusively for BU students. You'll learn tips for managing anxiety and stress, strategic techniques for budgeting time, ways to efficiently navigate exams, and more.
This workshop is being held via Zoom on Thursday, at 1 pm. Register here, and you'll receive the Zoom link shortly after.
BU Block Party: Music and Minecraft
Want to celebrate the end of the semester with music and Minecraft? The BU Arts Initiative and BU Gaming Club have you covered. This unique event will be a night of fun and entertainment as DJ Zander takes the stage at the Tsai Performance Center and offers live music on the Minecraft server. Check it out in Minecraft multiplayer or on Twitch.
BU Block Party featuring DJ Zander is on Friday, from 7 to 8 pm. Register here on Eventbrite for this free event.
The Allegrettos Winter Concert
Join the Allegrettos at their virtual winter concert. The coed group will perform large- and small-group numbers, and four new songs. They've been working all semester to record and stitch together their voices, so come check out this technical marvel.
The Allegrettos will perform on Saturday, at 7 pm. RSVP to the concert here, and the show can be streamed on the group's YouTube page.