Is Islam Hostile to Democracy? That's One of the Controversial Topics Probed in Religion and Politics Class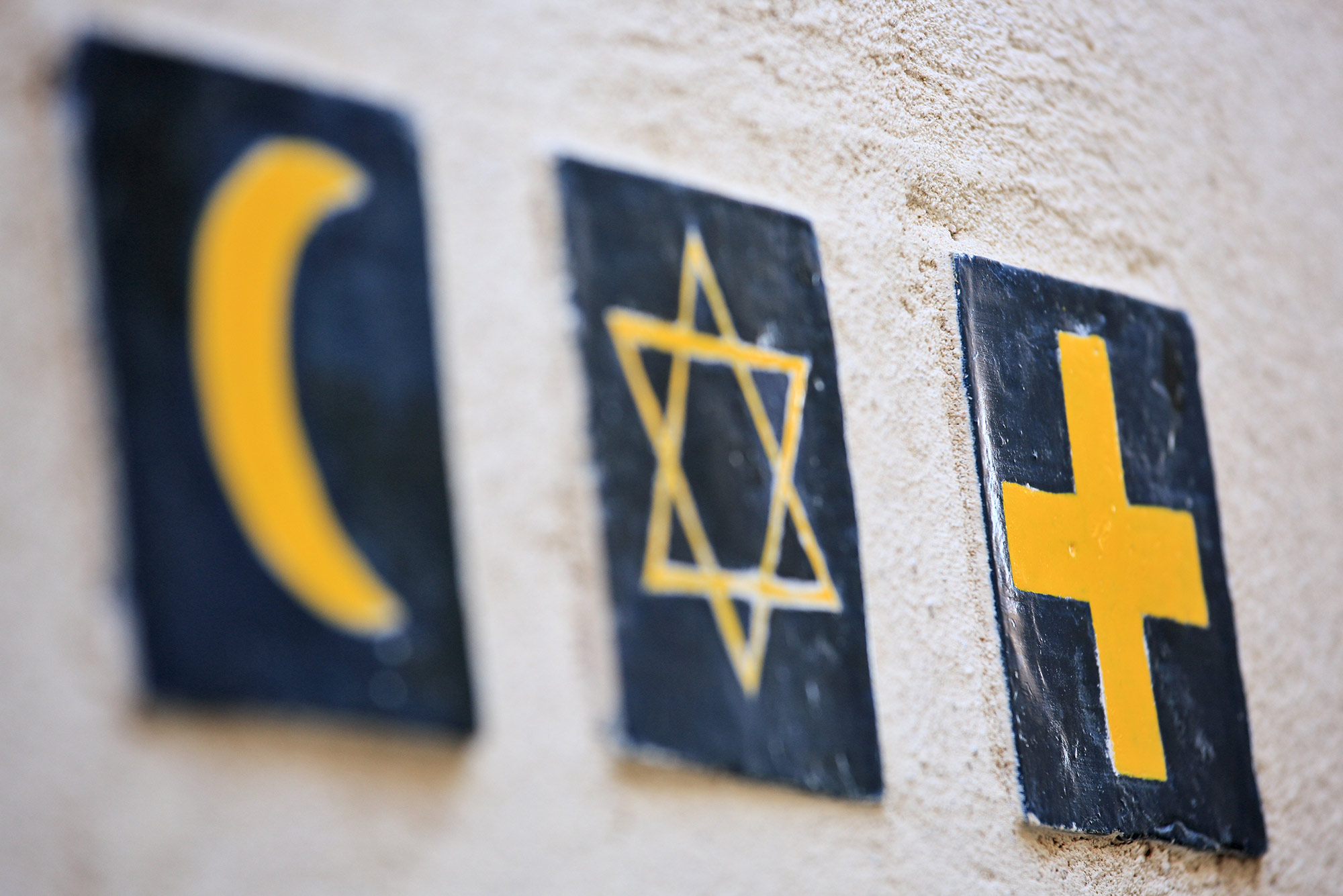 Campus Life
Must Islam and the West Fight? Religion and Politics Class Tackles Sensitive Topics
Course pairs students with religious groups to expand their learning
"The two things you're not supposed to talk about in polite company are religion and politics. And that's what this class is about."—Timothy Longman
The titular twin taboos in Timothy Longman's Religion and Politics class certainly coaxed language heated enough to upend a genteel dinner party during a recent Zoomed session. Longman, a College of Arts & Sciences professor of political science, lectured about the Clash of Civilizations and the Remaking of World Order, an influential article and 1996 book by the late Harvard scholar Samuel Huntington, who posited an irreconcilable cultural battle between supposedly rational Western democracies on one hand, and Islam, with its allegedly unshakeable "violent propensity," on the other.

Lillian Ilsley-Greene (CAS'20) succinctly sums up her peers' reaction: "God, this is like bonkers racist."

Huntington published his book 20 years before the election of a president who imposed a controversial travel ban on several Muslim-majority nations. Ilsley-Greene found it "terrifying," she says, that Huntington's thesis echoes today from advocates who don't realize the effects of their words on the non-Western world.

Steven Rubin (CAS'22) scoffs at Huntington's division of the world into eight major civilizations as simplistic, lumping together what Rubin calls a "ginormous" sprawl of Muslim nations with disparate cultures. "How many times will Westerners take a map of the world and try to draw lines all over it?" he asks.

Playing devil's advocate, Longman asks: what about 9/11 and other terrorist attacks on the West? "Terrorism does not represent Islam. It's an interpretation," replies Lea Sophie Namouni (CAS'23). "And I don't think the interpretation matches the entire ideology."

Huntington also gets pushback from fellow scholars, like Longman, who has a joint appointment with the Pardee School of Global Studies and is director of the school's Institute on Culture, Religion, and World Affairs. His lecture notes the Harvard academic didn't do heavy lifting in researching his Clash theory: "He's just sitting at his desk, looking at the world and sort of waxing poetic on what he sees." The lecture cites other scholars' observations about inconvenient facts Huntington ignored, like Western colonialism's role in antagonizing the Muslim world and the fact that allegedly anti-rational Muslims preserved ancient Greek literature and philosophy that was lost in the West during the intellectual miasma of the Dark Ages.

This is the fourth time Longman has taught the class, which includes a mandatory pairing of students with faith communities—churches, temples, mosques, or otherwise—that are not part of their own tradition, if they have one. Researching the community's tradition, interviewing its clergy, and attending its services (virtually, if necessary) "gets the students more involved," he says, than just classroom study.

Caroline Olesky (CGS'20, CAS'22), who is Jewish, chose Brookline's City on a Hill, a Christian church preaching the Bible as "the Word of God without error" and "the Jesus of history [as] the Christ of faith." She wanted to study the church in part because she was intrigued by its modern communication method: she saw its ads on the MBTA.

She has attended online worship and remotely interviewed one of its pastors, Mike Hong, who says City on a Hill was happy to work with her: "We are always glad to assist genuine inquiries like Caroline's into the nature of our life as a church. Our life in the community is something we think about and seek to lead our people in, and questions help us do that better. We are always glad for the opportunity to share with others the life and calling Jesus has brought us into."

Olesky signed up for the class after taking Longman's comparative religions course last fall. "I really enjoy Professor Longman's way of teaching," she says, "which elevates a lot of voices that are not within the normal political science texts." Hearing those diverse voices, she's learned "that most religions have a lot more in common than one might expect. Many of the core values, and even thoughts about life and death, are very similar."

Students typically come into the class with secular backgrounds and unconscious anti-religion sentiments, Longman says—and he partly blames his profession: "Social science has not done a very good job of dealing with religion historically, because religion was supposed to disappear," a relic of our irrational, violent past. "There's a real tendency on the part of a lot of social scientists to view religious people as less educated, less modern, less developed."

A major class theme "is this realization that religion can be a good force as well as a bad force," he says. "One of the problems with social scientific dismissal of religion…is we ignore the abolitionist movement, we ignore the Civil Rights Movement, where religion was deeply involved in progressive causes. And we focus on the anti-abortion movement and anti–gay rights."

Social science's failing is underlined, tacitly, by Longman's Clash of Civilizations class. If Huntington promoted intolerance, wittingly or not—well, he was a social scientist, not a cleric.