Metropolitan College's Online Graduate Programs in Criminal Justice and Business Move Up in U.S. News Rankings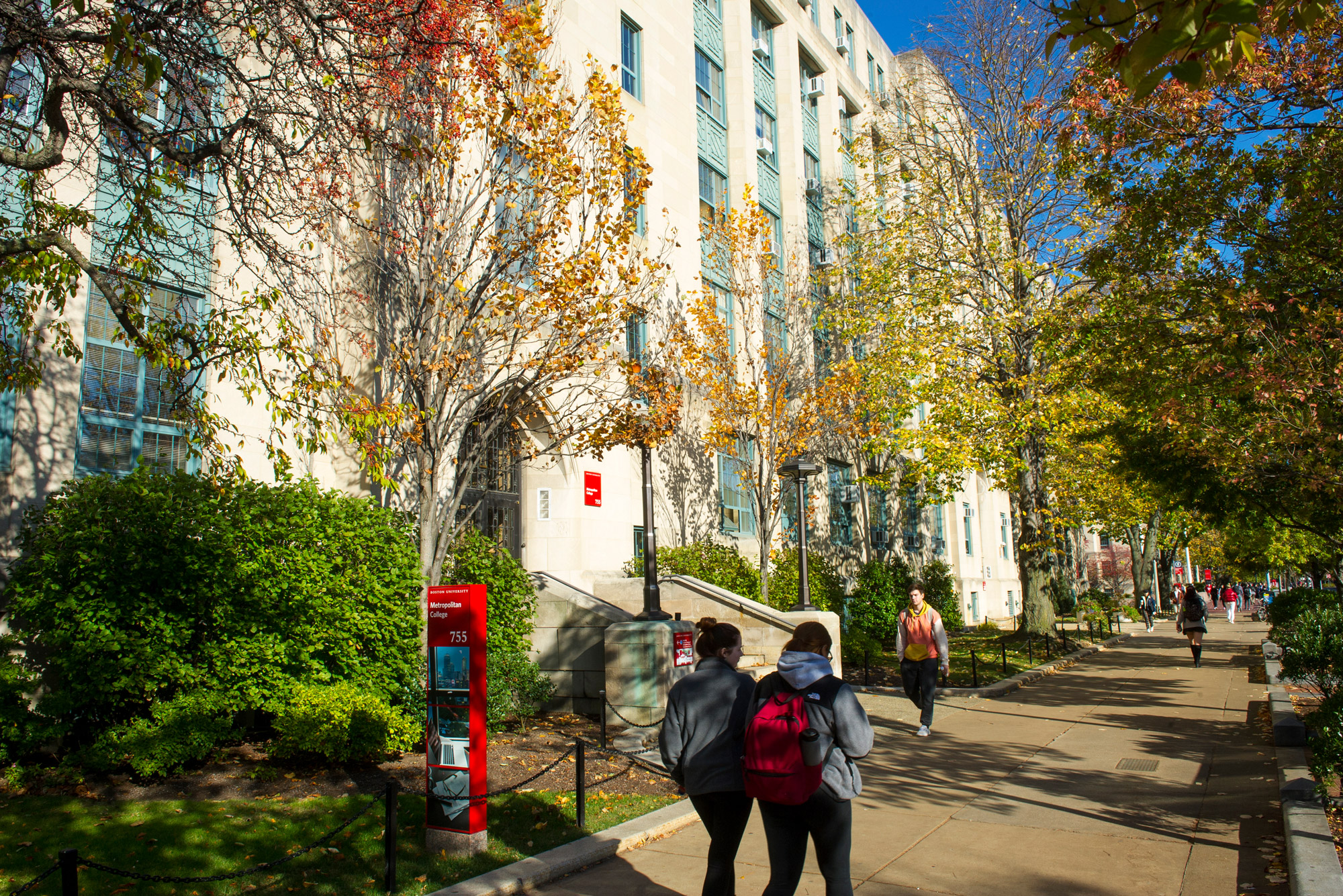 Rankings
MET Online Programs Advance in U.S. News Rankings
Raters cite graduate programs in criminal justice, non-MBA business
Two Metropolitan College offerings have advanced in the latest U.S. News & World Report rankings of online graduate degree programs.
MET's online criminal justice program tied for third, with the University of Massachusetts Lowell, among 83 schools. Only the University of California at Irvine and Sam Houston State University in Texas placed higher. MET's ranking was one step above its standing last year.
Meanwhile, MET's online non-MBA master's degree in business rose from 11th to 10th among 188 ranked schools. And while MET's online master's program in information technology dropped 2 notches in the rankings, it remained in the top 10, coming in 10th among 62 ranked schools.
"In a highly competitive race, moving up a notch is welcome, but more of a fluctuation than a breakthrough. The striking achievement is remaining top-ranked in all three categories…for seven consecutive years," says Tanya Zlateva, dean of MET. "We continually evaluate and rethink our work and find new ways to improve the learning experience in the virtual space."
Specifically, Zlateva says, MET has spent three years increasing student engagement by, for example, adding weekly two-hour live-video sessions to classes, recorded for later viewing, as well as labs that "allow students to review concepts and practice and solve problems in established or emerging software environments."
To come up with its various rankings, U.S. News relies on surveys of relevant academic experts about the quality of universities and on students' interaction with professors and rate of degree completion. Faculty credentials and training, available services and technologies, and entering students' records round out the metrics used to determine the rankings.
It's impossible to understate the importance of professional and online learning, given current circumstances in higher ed, Zlateva says. "Stratospheric costs," staggering student debt, and misalignments between some curricula and the needs of businesses have sown public doubts about the worth of college, while ever-changing technology challenges educators to keep up.
"There is an urgency to find novel solutions" to these problems, she says. "Academic institutions at all levels, from the highly selective research universities to community colleges and vocational schools, are proposing a large number of new programs and delivery formats.
"What they all have in common is an emphasis on career preparedness and online delivery. The area of greatest growth within higher education is part-time online graduate programs," which have created "the largest and most competitive field we have ever seen," making MET's performance in the rankings all the more gratifying.