Pandemic Extension: the Charles River Campus Probationary Faculty Offered a Year More on Their Tenure Review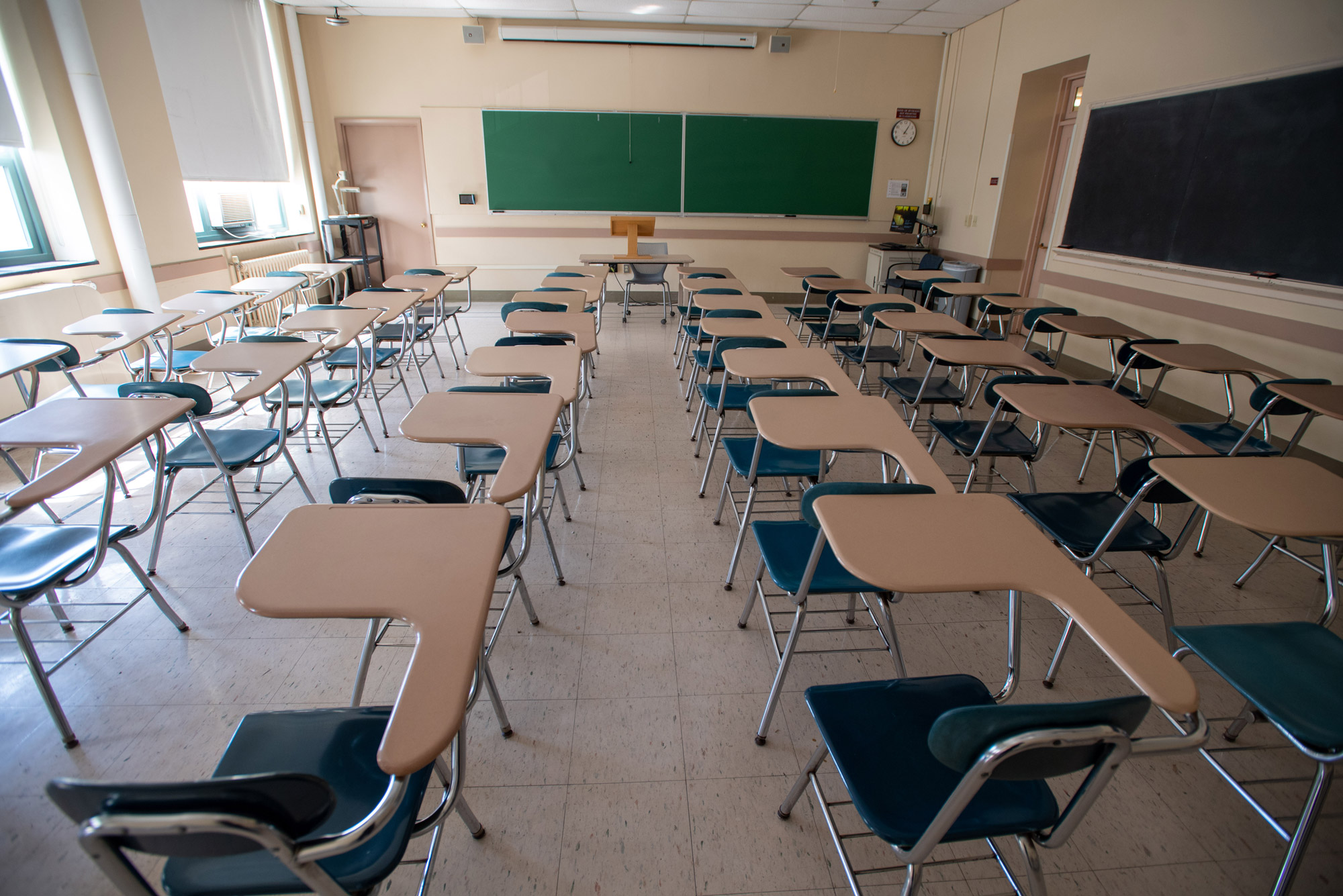 University News
BU Grants Optional Tenure Review Extension Because of Pandemic's Disruptions
One-year extension applies to 179 Charles River Campus faculty
Charles River Campus probationary faculty given one-year extension of tenure review
President's and provost's decision follows COVID-19's remote teaching disruptions
Faculty may opt to stick with current decision schedule
Boston University has extended by one year the tenure review period for probationary faculty in recognition of COVID-19's "significant disruptions to their research, scholarship, and creative work," Jean Morrison, BU provost and chief academic officer, announced Thursday.
The one-time extension applies to 179 faculty members scheduled for a tenure decision after May 15, 2020. "Any current probationary faculty who do not wish to utilize the extension can opt out and proceed with their current schedule," Morrison wrote in an email to Charles River Campus academics. (The Medical Campus does not grant tenure.)
Faculty who were involved in the discussion expect that their colleagues will welcome the decision.
"The full Faculty Council voted unanimously in favor of extending the tenure clock," says council chair Cataldo Leone, a Goldman School of Dental Medicine professor of periodontology and associate dean for academic affairs.
"I hope that this will be welcomed as a recognition of the toll the current situation is taking on our faculty," says Maureen O'Rourke, associate provost for faculty affairs and a School of Law professor and dean emerita, who participated in meetings with Brown, Morrison, and other leaders about the decision.
In her letter, Morrison also cited "the increased stress we are all experiencing" for the decision by her and President Robert A. Brown, which follows consultation with the Faculty Council and the Council of Deans.
"The COVID-19 pandemic is an extraordinary circumstance that justifies an extension of the normal tenure review period articulated in the Faculty Handbook," she wrote. "Earlier this week, the University Council"—an advisory body of faculty and administrators on academic matters—"voted to approve an amendment to the Faculty Handbook" granting the extension.
The amendment also provides that the extension "does not count toward the maximum allowance of two years of extensions provided for in the Faculty Handbook," the provost wrote.
"Tenure cases that have been submitted for consideration this year will continue as normal, with decisions announced by May 15, 2020. Faculty with upcoming tenure dates should consult with their senior colleagues and dean to determine when they should come up for tenure."
Morrison's email also gave a shout-out to faculty who have been teaching remotely after the University sent most students home last month due to the pandemic: "I would also like to again thank our faculty for your work in continuing to provide a world-class education to our students. I know that the move to remote teaching has been disruptive and continues to require significant effort. You have more than risen to the occasion, and the results are borne out each day in the dynamic, creative new approaches you've brought to teaching and in the connections you've maintained with your students. We hope that this news reduces your stress during this hectic time and wish you continued health and success in your work."