University Plans 2020 Commencement, with COVID Protections, Next May, Possibly on the Class of 2021's Big Day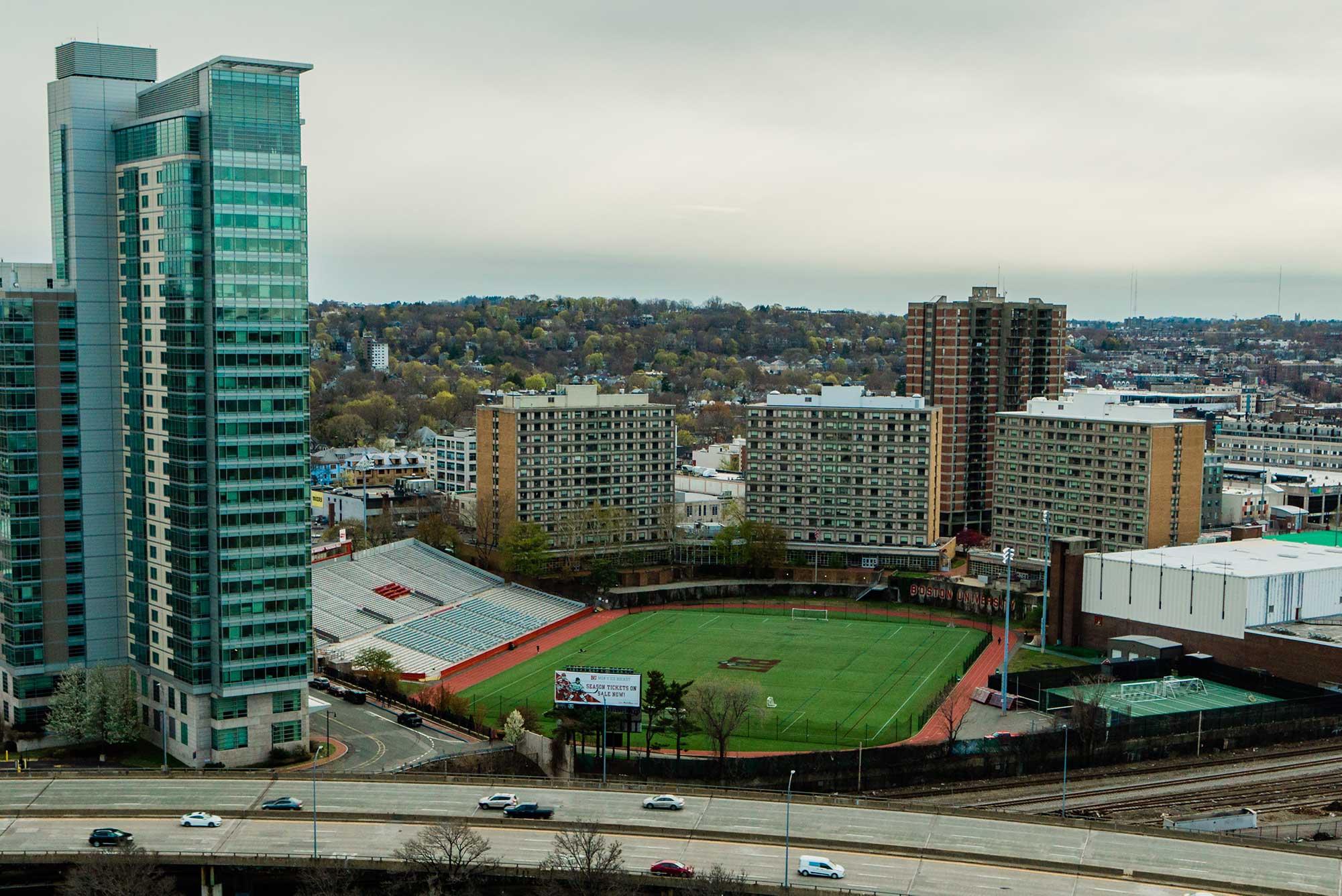 University News
Class of 2020 Commencement Planned for Next May
BU aiming for event on or around the 2021 send-off, with pandemic protocols in place
2020 Commencement to be held on or near the 2021 event next May
Plan for later this year scrapped because of ongoing pandemic
President Brown promises "festive, in-person" event, not a virtual one
Boston University will give the Class of 2020 "an appropriately festive, in-person Commencement" next May, "on or around" the same weekend it says farewell to the Class of 2021, Robert A. Brown, president of BU, announced today.

In a letter to members of the Class of 2020 and their families, Brown said BU's original plan to hold the 2020 event later this year proved infeasible in light of ongoing concerns about the safety of mass gatherings because of the coronavirus pandemic.

"Ever since we announced the painful decision to postpone our May 2020 celebrations, we have monitored the trend of the COVID-19 pandemic and sought the best information available from reliable public health sources to understand when and how we can safely conduct a ceremony worthy of the achievements and aspirations of our graduating students," Brown wrote.
"I can now tell you that we are directing all our efforts toward planning events that would be held in late May of 2021, either on or around the Commencement 2021 Weekend (May 15-16), or slightly later. We cannot hold gatherings of any significant magnitude either in August or October 2020, as we had earlier considered. The City of Boston is gradually reopening, but with continuing restrictions on large gatherings."
Brown noted that Mayor Martin Walsh recently announced the cancellation of the 2020 Boston Marathon, "which had been postponed from its traditional April date on Patriots Day to September."
---

We are navigating in uncharted waters.

---
The potential doubling up of the Classes of 2020 and 2021 on next May's Commencement weekend is just one of the logistical matters surrounding a ceremony he could not yet give precise details about, Brown said, as "we are navigating in uncharted waters."
Besides organizing farewells for two classes, the University will have to ensure that next year's festivities include protective protocols like social distancing and hygiene measures, the president wrote. "But we very much want to hold an event that can highlight all you did to reach the milestone of graduation and celebrate the many great things you will achieve," he assured the recent graduates. Brown repeated a point he has made since the pandemic began: a virtual Commencement for this year's graduates cannot substitute for a weekend of in-person events "with their pageantry, reference to history and tradition, and, of course, conviviality."
The 2020 graduates contacted by BU Today had mixed reactions to the plan.
"I think that would be a great way for us to finally get a Commencement," says Divya Advani (CGS'18, COM'20). "I hope that they don't do it the same weekend as the 2021s. We should be able to get our own weekend…our own spotlight."
She agrees with the University's decision to forgo both a ceremony later this year—"Everyone's health and safety are above our Commencement weekend"—and a virtual one. "I think it's great a lot of schools decided to do a virtual…but I think it is not adequate," she says. "We deserve to be able to walk across the stage. Our parents deserve that as well."
"I'm extremely grateful that they're still going through with it and not following the example of nearby schools" that canceled in-person commencements, Kathryn Hansen (CGS'18, COM'20) says. "However, I do feel uneasy about hijacking the Class of 2021's Commencement."
Harvard and many other universities replaced in-person ceremonies with virtual ones. But while Hansen appreciates the virtual toast to her class last month led by Kenneth Elmore (Wheelock'87), associate provost and dean of students, she says, Commencement online wouldn't be enough.
"I would have attended a virtual one, but I would have been a little sour, to be honest about it," she says.
Jacob Gurvis (COM'20) has a different view. He says he's "not thrilled" about postponing the ceremony a year and would have preferred a virtual celebration this year. "I was just looking for some kind of closure," he says.
Part of his reaction comes from not having pinned down a job yet, he says. "I just don't know where I'm going to be in a year, and I can't imagine going back to college to graduate is going to feel real." While Gurvis agrees with his classmates that a virtual event would be shorn of pomp and circumstance, he'd "almost rather have it done now. To me, it's more about the timing."
Brown shares Gurvis' sense of what's been lost this year, concluding his update on a wistful note: "We look forward to welcoming you back to our special campus on the Charles River in Boston—a campus that has been all too quiet in recent months."