BU Senior Athletes Reflect on a Season Cut Short by Coronavirus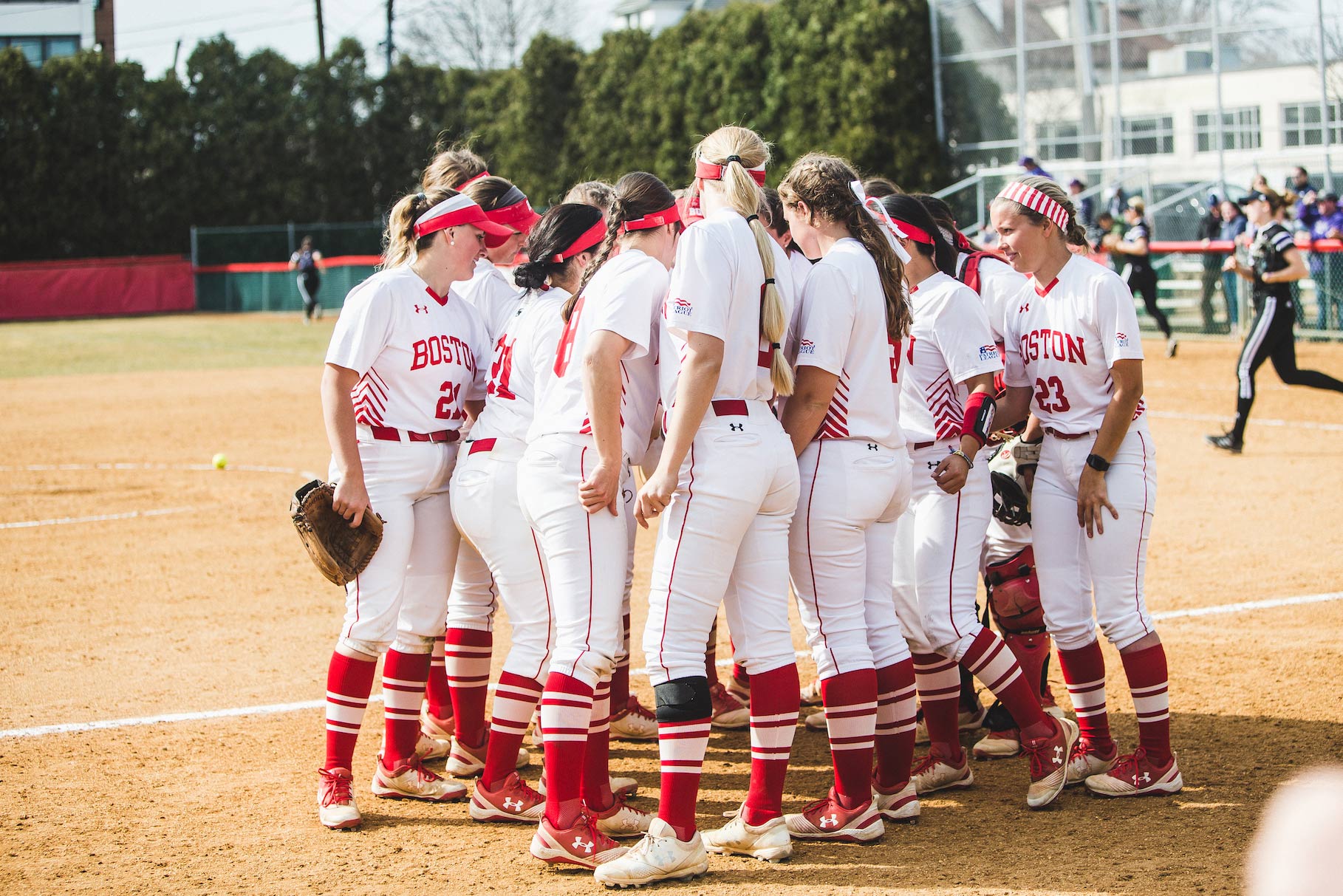 Varsity Sports
BU Senior Athletes Reflect on a Season Cut Short by Coronavirus
Pandemic brings an abrupt end to careers for graduating Terriers
Before the national anthem was played in a regular season softball game between Boston University and Long Beach State on March 12, the public address announcer delivered words that would have seemed unthinkable just days before.

"We would like to take just a moment to honor the two Boston University seniors," the PA announcer said. "They will be playing the final couple of ball games of their collegiate careers this morning."

Lizzie Annerino (CAS'20) and Kali Magane (Questrom'20) found themselves starting in their final collegiate game that day at a tournament in Fullerton, Calif.—approximately six weeks before they'd imagined their college athletic careers coming to a close. So because the coronavirus pandemic had forced the Patriot League to declare a halt to the season that day, a makeshift senior day ceremony was held after the doubleheader's first game. Other leagues from around the country followed suit.
"While not having the opportunity to finish out our season is heartbreaking, it's understandable why it had to be canceled," Annerino says. "Being an athlete, you spend your career making personal sacrifices for the greater good of the team. Along those same lines, our BU softball team, as well as many other professional and collegiate teams across the country, sacrificed our athletic seasons to help slow the spread of COVID-19 and potentially save the lives of those who are immunocompromised or at an increased risk of infection. While we would have loved to continue playing this year, I think it's safe to say athletes understand."

The BU teams affected by the abrupt end of the season were men's and women's basketball, lacrosse, track and field, tennis, and rowing and lightweight rowing, golf, softball, and men's ice hockey.

Men's rowing team member Hayden Folgert (Questrom'20) was in South Carolina over spring break training for the upcoming season with the team. He is one of the eight seniors who saw their collegiate career cut short.
"It was a surreal experience, for sure," Folgert says. Coach Thomas Bohrer "said it was tough for him to let us know. He was gutted. I think we all were."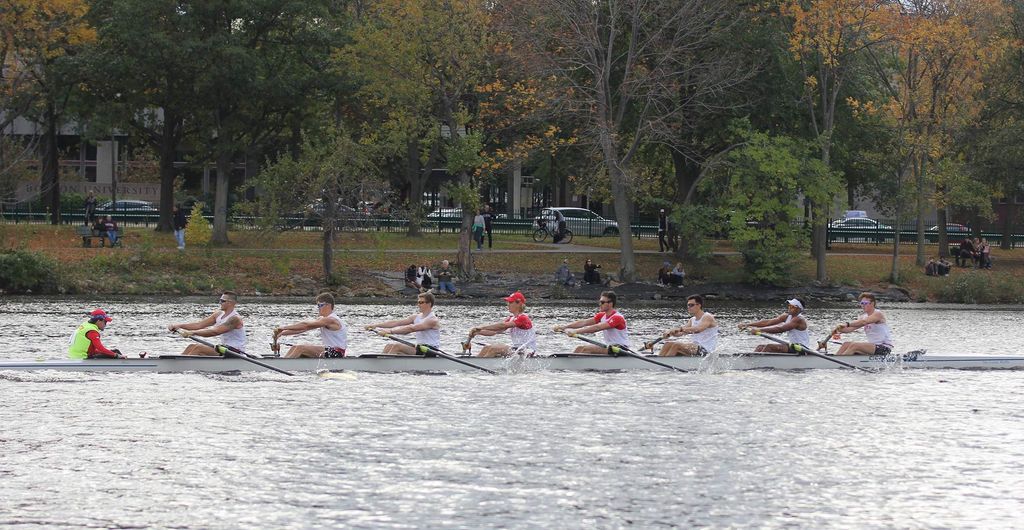 Both the coaching staff and the team knew that BU had planned to move classes to remote teaching and learning, but they were still unsure whether the season would continue. They got word after a practice that there would be no more practices or regattas for the year. The training trip for the entire Terrier rowing program was cut short a day and they all returned to BU. The team members went to the hotel pool that night to spend time together.

The flight back was "surprisingly quiet," Folgert says. "I think a lot of guys, especially the seniors, tried to keep things as normal as possible, just trying to enjoy each other's company."

The BU women's basketball team was in the midst of its best season since joining the Patriot League and had been scheduled to host the league semifinals against Lehigh the night of March 12.

That day proved to be a long one. The second-seeded Terriers had a team breakfast at 9:30 am, followed by a shootaround, which was stopped midway through when coach Marisa Moseley (CAS'04) had to deliver the news that their season was over—and on her birthday.

"It was crazy knowing we were getting ready for one of the biggest games of our basketball careers, and having it end so abruptly was just a shock," says Nia Irving. (Sargent'20). "We're glad we're taking the precautionary steps to make people safe, but it's just unsettling that that is how our careers came to an end."

The track teams had been looking forward to trips to North Carolina, Texas, Virginia, and other meets across the country when they got word the league had terminated the season. The news was particularly hard for the seniors, as it was across the board for all Terrier seniors.

"Everyone has dreams of senior year being one of the best you've had," says Chiebuka Onwuzurike (Questrom'20). "To not even have that chance was definitely tough."

Some BU student-athletes took to social media to express their disappointment. The men's basketball team was denied the opportunity to play in the NCAA Tournament, and both the men's hockey team and the women's basketball team saw their conference championship series canceled. 

"I never expected my college career to come to an end like this," men's ice hockey captain Patrick Curry (SHA'20) wrote on Twitter. "I'd give anything to be able to put on the Scarlett and white with my teammates one last time."
---

"Might not be dancing as we planned, but regardless, I'm proud of all we accomplished this year….Wishing everyone good health, and wishing recovery for those already affected."

---
At a media availability the day after winning the Patriot League tournament, which advanced them to the NCAA Tournament, the men's basketball Terriers were basking in the glow of their title, and less than an hour later word came that the NCAAs were canceled.

Men's basketball's Max Mahoney (Questrom'20) posted the following message on Twitter: "Might not be dancing as we planned, but regardless, I'm proud of all we accomplished this year. So proud we brought a title to Boston U, but crushed we can't take the next step to play in the tourney. Wishing everyone good health, and wishing recovery for those already affected."
It was a sentiment shared by scores of Terriers.