BU Academic Calendar for Fall Semester Will Not Change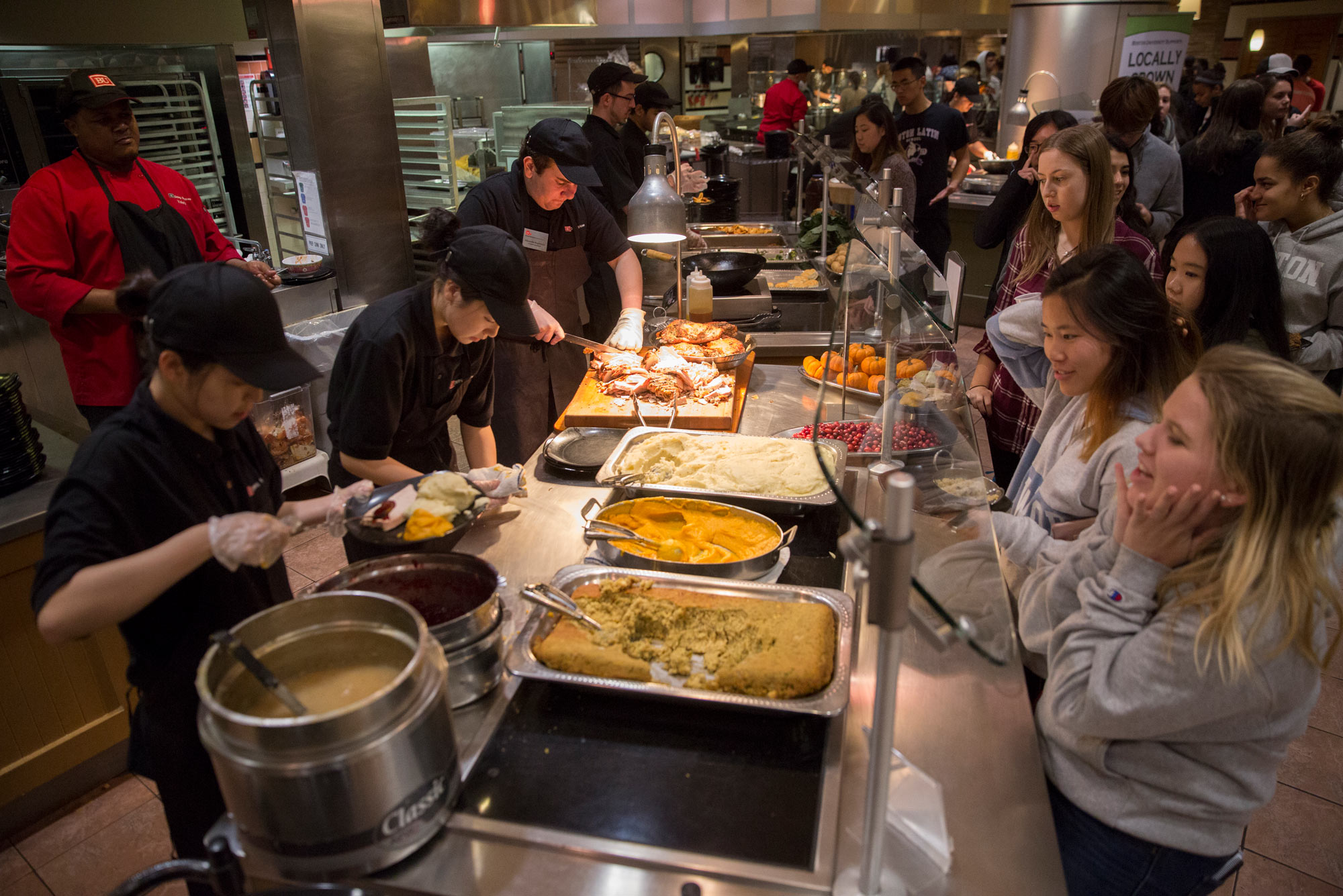 Campus Life
BU Academic Calendar for Fall Semester Will Not Change
Classes to begin September 2, end December 10, and students are encouraged to stay on campus for Thanksgiving
Boston University officials announced on Wednesday that they will not change the academic calendar for the fall semester in reaction to the coronavirus pandemic. Classes will begin September 2 and end December 10, with final exams to be completed by December 19.
But in a nod to concerns about students going home for Thanksgiving and then returning to campus, officials say that they encourage those students who do go home for the holiday to take advantage of BU's Learn from Anywhere (LfA) model, which allows students to take classes remotely or in person, and simply finish out their semester at home rather than come back to campus.
A number of schools across the country, including Emerson College, Clark University, and Notre Dame University, have rejiggered their schedules to end the semester by the Thanksgiving break. But those kinds of significant calendar changes force other adjustments, such as early start dates and weekend classes. After considerable discussion and review, the University decided to stick with its original calendar.
To avoid spreading COVID-19, students who want to complete their semester on campus are "strongly encouraged" not to travel over the Thanksgiving holiday and to stay on campus instead, says Jean Morrison, BU provost and chief academic officer, in a letter to the BU community that went out on Wednesday.
"We know how important a time this traditionally is for many of you and your families, and that this is a hard choice to make," Morrison notes in the letter. "We will be hosting Thanksgiving dinners on campus for those who do plan to stay here and will do all we can to make it a pleasant holiday experience."
---

We will be hosting Thanksgiving dinners on campus for those who do plan to stay here and will do all we can to make it a pleasant holiday experience.

---
"Having put in place robust public health protocols, we believe Boston University is well positioned for a safe and successful fall semester," Morrison writes. "Given this, we believe it is best to retain the option of in-person classes through the end of the semester. This is particularly important for classes with elements that do not easily translate to remote learning, as well as for the members of our community who may be unable to, or not want to, leave campus after the Thanksgiving holiday."
There are also special concerns for those who do decide to travel over the Thanksgiving weekend (November 26-29).
"The Thanksgiving break, of course, presents the greatest variable in the semester, as it is a time when so many students normally travel to be with their families for the holiday," the letter says. "And this year, travel also holds the possibility of exposing travelers to potential infection—particularly for those who fly home."
Students who choose to travel outside of Massachusetts over Thanksgiving break (or at any other time during the semester) and then return to campus will be subject to public health regulations that, depending on where they travel, might require them to quarantine for up to 14 days upon their return to Boston. "For this reason, if you do make the decision to travel home for the holiday, we recommend not returning to campus after Thanksgiving break and instead completing the semester remotely, as is possible under the LfA model," the letter says.