2020 Kahn Career Entry Awards Go to Six CFA Graduates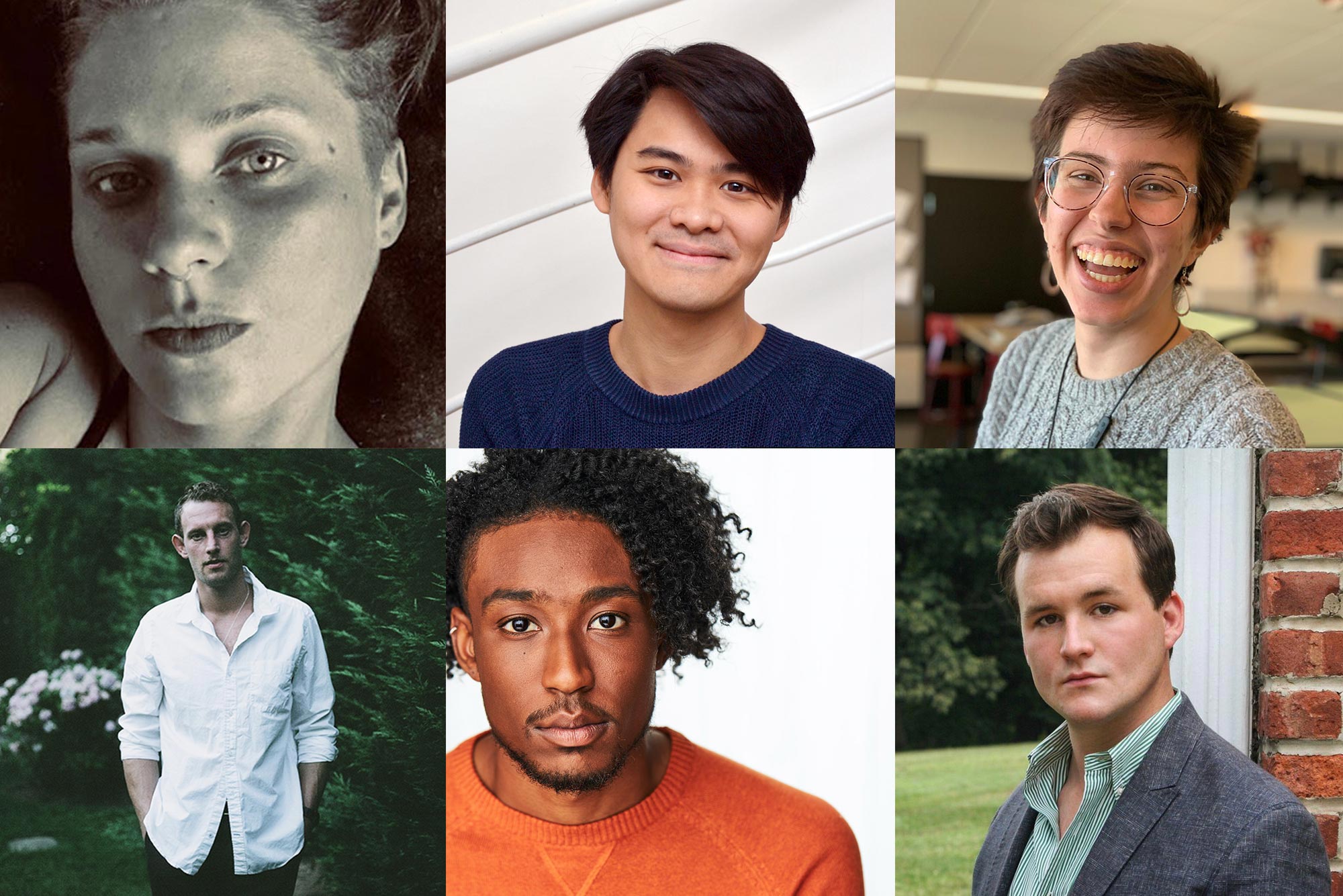 Student Awards
2020 Kahn Career Entry Awards Go to Six CFA Graduates
Will help fund emerging artists' work in uncertain times
With the COVID-19 pandemic shutdown now in its third month, even the most talented professional theater, fine arts, and music graduates are peering into a professional void.
Broadway is closed until at least September. Large galleries, concert halls, and theaters across the country have canceled programming. And auditions and fellowships disappeared overnight as coronavirus shook the foundations of a profession that relies on audiences being able to gather. That has left artists like set designer Saskia Martinez (CFA'20), a School of Theatre grad, wondering when opportunities will return. She was supposed to be heading to western Massachusetts for a summer fellowship as a scene painter at Williamstown Theatre Festival, after receiving her bachelor's degree this past weekend. That fellowship has been canceled.
"It's definitely jarring," Martinez says from her parents' home in Connecticut.

Fortunately, winning the grand prize in this year's College of Fine Arts Esther B. and Albert S. Kahn Career Entry Award competition offers considerable solace. Martinez will use the $20,000 award to fund a one-of-a kind effort to bring technical expertise to middle schools where theater arts are underfunded.

"Many people in prominent roles in our side of the industry are white men, so role models and trailblazers for people who aren't white or male are few and far between," Martinez wrote in her proposal detailing how the award would assist in her transition from student to professional. "This disparity is also due to a pipeline issue, where only well-funded school districts can afford theater technology, let alone any arts program period."
Funded by a $1 million endowment from Esther Kahn (Wheelock'55, Hon.'86), the competition is open to both undergraduate and graduate CFA students in their final semester. In addition to Martinez winning the grand prize, five other students received $2,500 stipends: School of Theatre grad Nicholas Walker (CFA'20), School of Music grads Eric Carey (CFA'20) and Tak-Cheung Hui (CFA'20), and School of Visual Arts grads Alex Stern (CFA'20) and Diana Walsh (CFA'20). Harvey Young, dean of CFA, announced the winners in late April.
Young says that while COVID-19 has disrupted the arts world, people's appreciation for what the arts have to offer has only grown as demand for streaming films, plays, music, and virtual exhibitions grows.
"Societies everywhere are realizing that a fulfilling life cannot simply be about work and grocery shopping," Young says. "As doors to arts organizations reopen, that demand will translate into a need for new creative works—works being created in our graduates' studios right now—to attract and engage newly liberated and newly artistically awakened audiences."
Although not a requirement of the Kahn Award, all of the 2020 winners' projects also offer solutions to social issues: Martinez's and Walker's aim to create structures to support artists of color in theater, tenor Carey's is to build new pathways for women composers, and Stern's explores arts and the healthcare system in the shadow of the nation's opioid crisis. The other two Kahn Award winners, Hui and Walsh, both offer nuanced portraits of urban life against a backdrop of environmental sustainability.
"It is both impressive and inspiring that these emerging artists view engaged citizenship as part of their future careers," Young adds.
Martinez's Kahn Award proposal had a singular focus: to collaborate with a nonprofit like the Educational Theatre Foundation, to fund and train teachers and students to use new theater technology. Such programs are often underfunded or missing in middle and high school programs so she proposes creating a stipend for young theater designers who want to put new materials and technology to use.
"This program would put students first, with the mentor and teachers from the school leading students in collaborative design processes in each discipline: sets, costumes, lighting, and sound, giving students a say in the design of a show and building their artistic eye and their confidence," Martinez wrote in her proposal.
The daughter of immigrant academics (her father is an anthropologist and human rights scholar from Cuba, her mother a historian from the Netherlands), she says social inequity in art — and life — have long concerned her. In theater, for instance, actors on stage are typically more diverse than the crews running the show behind the scenes.

In addition to trying to change that, Martinez has been busy at BU honing her own skills as a designer. She designed the set for this year's Wheelock Family Theatre adaptation of Little Women: the Broadway Musical. Her scene designs stood out for their creative use of space on stage to showcase the characters' emotions.
Her evocative scenes centered around artfully piled furniture of the era, conveying not only the Civil War period, but the warmth of the March family home. A strategically placed steamer trunk and a second-story platform, for example, helped guide the audience into the March sisters' attic playground.
"I really loved that," Martinez says. "I think the director [Nick Vargas] used the space cohesively to encapsulate what the attic meant for those girls."
Working in scene design requires a lot of back and forth with a show's director, Martinez says, and learning how people communicate their ideas and the meaning of a story's scenes. At BU, she's gained extensive experience, designing scenes for the BU Opera Institute, Boston Playwrights' Theatre, and Anyone Can Whistle at BU's Booth Theatre, which could not be performed because of the pandemic.
"I'm glad I went to BU to study scene design, because it imparts this ethos that a scene designer creates a space for a show to happen—it's not little scenery for the bedroom and kitchen. It's about creating a space where the action can happen," she says. "The challenge is to find out what container the show needs to fit into."
Despite the current uncertainty, those theater challenges will continue, and Martinez thinks the coronavirus lull has opened up opportunities for important conversations about how to make theater more accessible and inclusive, both financially and culturally. And she'll continue to pursue work that examines voices and perspectives that "we don't always get to hear," she says.
"The best theater is the kind that asks you a lot of questions and makes you think about the world around you. Now is the time to envision what theater looks like after this."
---
Following is a summary of this year's Kahn Award finalists.

Eric Carey, already an accomplished tenor and resident artist at the BU Opera Institute, conceived of his Lili Project as a way to address gender equity in classical music. It's overdue, he says; the Metropolitan Opera, among the finest in the world, staged just two operas by women prior to 2018. The Lili Project provides seed funding for composers to create contemporary vocal music and perform it on tour. The project, named for French composer Lili Boulanger, who died in 1918, at age 25, would also include a podcast.

"The goal of this project is not to act as a handout, but to highlight what we already know: there is amazing music being written by women, and it must have its place," Carey says.

That work continues despite the pandemic, but his planned summer performances at Tanglewood with the Boston Symphony Orchestra, and in London, Vermont, and California, have all been shelved.

He's put months of work into these creative projects, so the cancelations are a personal loss. "But I'm not a unique case," Carey says. "For me now it's about keeping my voice in shape and seeing the forest through the trees so I keep inspired."

---
Tak-Cheung Hui completed a doctorate in music composition this past semester and has left for Taiwan, where he remains under quarantine. He'll teach music to college students online during a residency at the Taiwan National University of Arts while pursuing his passion project: creating musical compositions and interdisciplinary art that explores his memories of Hong Kong and Taiwan, two places he calls home.

Hui worked on the project, called Tangle of Memory, at BU for two years and says it explores both cities and their political crises from different perspectives of time and space. The main body of work is based on real-time audio and visual input from both countries, processed with instrumental music, urban environmental noise, and video with musical narration to create an augmented virtual soundscape that blurs "the lines between what is real and what is not." When it's performed, listeners will leave the concert hall, following the musicians into sound chambers that will help them return to their current reality.

"This project will be my most comprehensive one to date, both aesthetically and technically, and it will connect me with the most prominent figures in my field," Hui says, and the funding will allow him to hire performers and technicians and obtain the software and equipment for the performance, when public venues reopen.
"Tangle of Memory will help to tell the story of Hong Kong during a rough time in its history, and it will also help me connect with the audience in a way that has never been done before," Hui says, "leading me into a new stage of my career."
---
Alex Stern, who graduated with an MFA, is a visual artist and painter whose work includes large- and small-scale paintings and collages that reflect what's on his mind. He draws on his personal experiences of addiction more than a decade ago, using his art as a way to pose broader questions about the healthcare system. He says the materials he uses are meant to "argue with each other," as a way to show the dynamic that all people carry in them the potential for evil and heroism. Among his recent work are cardboard collages that feature mounted New England Journal of Medicine covers and an oil on canvas rendering of a blue and white label for Suboxone, a drug used to treat opioid addiction.

"My life and practice are committed to showcasing this urgent subject matter to the contemporary art scene," he wrote in his Kahn Award proposal. "I am driven in my work."

Stern won two competitive artist residencies, one at Cal Arts in Los Angeles that has been postponed and another in November at Mass MOCA in western Massachusetts. Unable to access his campus studio space during the pandemic, he has found a new creative outlet in drawing while planning a move to LA.
"Being in front of the canvas is an unbelievable meditation for me," he says, "and a real chance for fulfillment."

---
Nicholas Walker was in second grade and living in suburban New Orleans when Hurricane Katrina struck. He returned home to Louisiana when the pandemic shuttered BU's campus, leaving him with a sort of déjà vu crisis.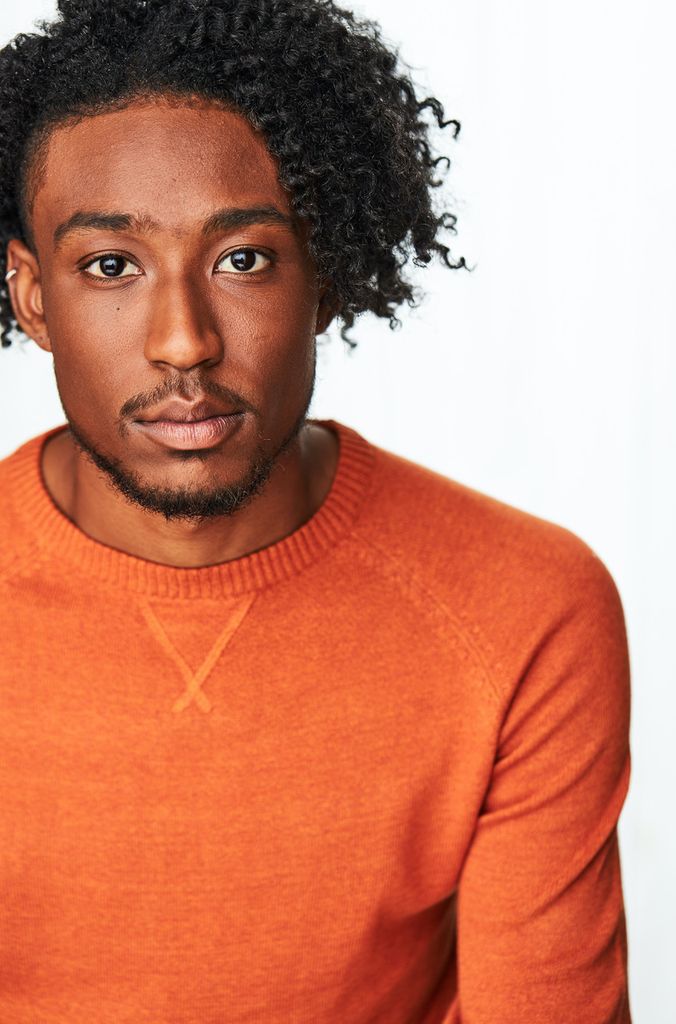 "I definitely understand this feeling," Walker says of the pandemic. "I think being in college and having so many opportunities with theater and moving around a lot, it's been a culture shock being at home and having to go to school at home."

Walker's goal is to become an artistic director in various mediums, whether dance concerts, musicals, stage readings, installation exhibitions, spoken-word theater, or other art forms. At BU, he has played roles in such productions as Angels in America, Gem of the Ocean, and The Exonerated, in addition to directing In the Red and Brown Water by Tarell Alvin McCraney, Yale School of Drama chair of playwriting.

Fellowships he has applied for, or had planned to apply for, with an eye to moving to Chicago to work in community theater, have been canceled or postponed because of the pandemic. Walker is currently trying to figure out his next steps. The Kahn Award stipend will help him move forward when opportunities re-emerge, potentially funding that move to Chicago or a trip to visit and observe movement-based theater companies in Germany and Paris.

"I want to make the work I create as dynamic, as changeable, weird, broken, and as beautiful as I find the world to be," he says.

---
Diana Walsh says her artwork is often about power and hierarchy, so for her Kahn proposal she created a yearlong installation and performance project exploring what she calls "habitats of inhabititation," probing questions of identity, queer and gender theory, class, and displacement. Titled HABIT@, the installation would be performed in iterations using discarded items and repurposing and reassembling them in a public place, as a way to reexamine the role of the artist as an isolated or mystical persona.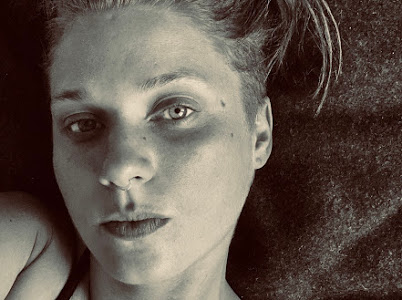 The work is inspired by a month-long stint living with her artistic partner in a Berlin storefront. The women's only privacy was their bathroom. "Everyone could see us sleep," Walsh says. "It's a very vulnerable thing."
There were only two hecklers, who appeared to be drunk, she says.

Sometimes Walsh's work involves mazes created using PVC piping, gauze, spray paint, and other materials. She often uses handmade paper in her work, like a book that she created with a partner on Zoom recently that was part of a game with dice that ended with the rules written in its pages.
"A lot of my work talks about class relations and how people are defined and categoried (sic) and placed," she says. "In my installations, there's…opacities that are placed—you can go here and get information, or you can't go there. Here's what you can look at."

Right now, the pandemic has made such limitations more vivid. With a just-earned MFA, Walsh is awaiting the time she can travel outside the United States, hoping to get an artist's visa to continue her work on HABIT@ in Berlin. She says she's thinking about ways she can use a website as an artistic platform and creative medium.

"I've been thinking about accessibility," she says. "Maybe it's a website that people can't get to. How do you make a website have that feeling?"