Wellness Wednesday: Don't Be Spooked by Sugar on Halloween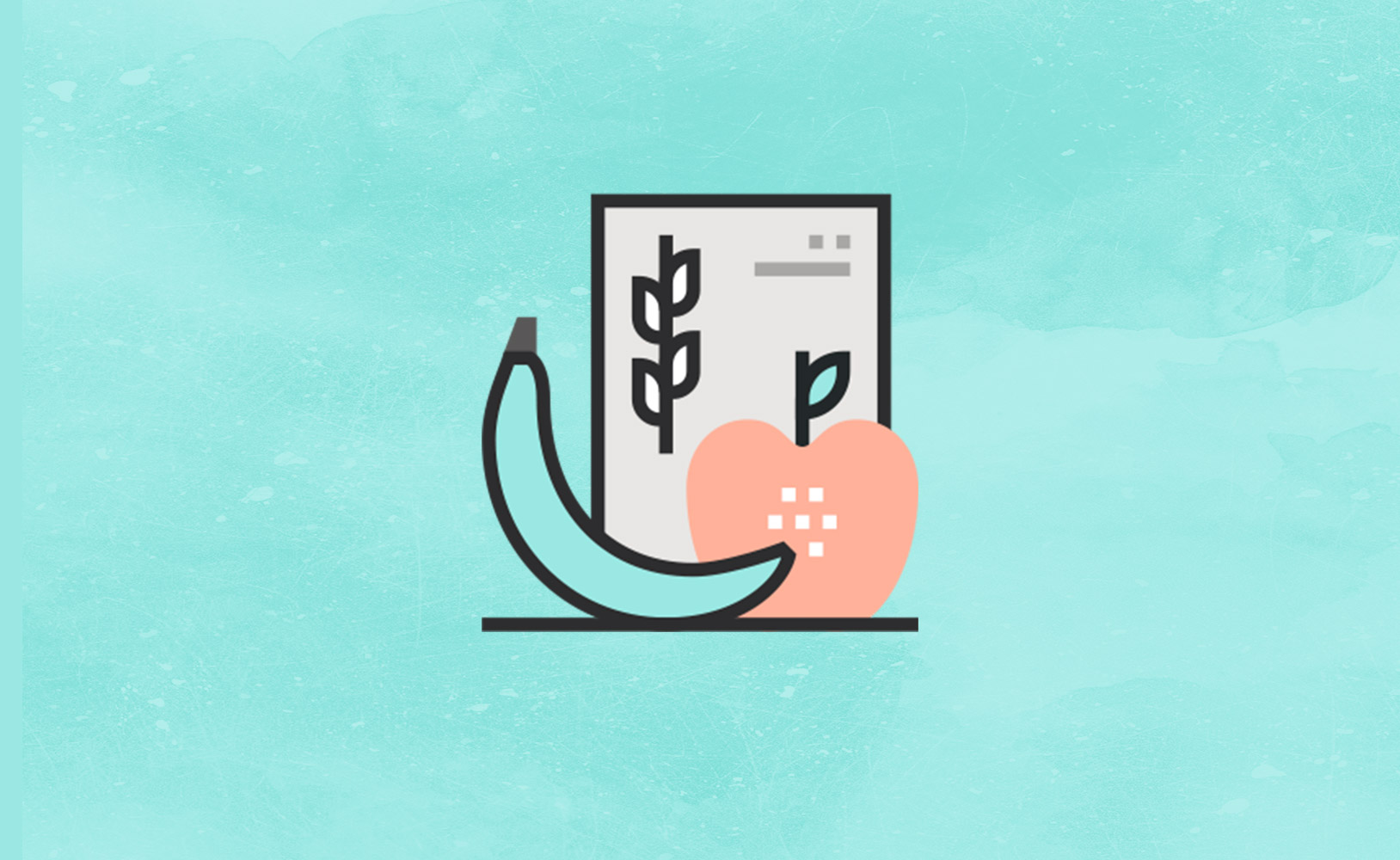 Wellness
Wellness Wednesday: Don't Be Spooked by Sugar on Halloween
We're back for another installment of our "Wellness Wednesday" series. If you prefer to listen instead, find our podcast, called Wellness Wednesday, on Apple Podcasts, Spotify, Stitcher, and other podcast platforms.
2 MINUTES OF WELLNESS
Don't Be Spooked by Sugar on Halloween
Audio — 7 minutes 33 seconds
>> Hi, my name is email schelscy, I'm a writer here at D today. This is another installment of our weekly podcast on this Wednesday. Halloween is coming up with the holiday comes tons and tons of candy. But as you're probably aware, candy contains sugar and sugar does a few things that aren't too great.
It promotes cavities. And experts believe too much sugar is a major factor in obesity, chronic disease like type two diabetes, and it's also a contributor to some other big health issues too. But think about it. You're only setting yourself up for failure if you try to avoid Skittles and Milky Ways entirely on Halloween.
I'm here with Rachel Reynolds, Assistant Director and Senior Nutritionist at Boston University Sargent Choice Nutrition Center. She's gonna talk about all things sugar. How much is too much, if there are any candies out there that you should be avoiding entirely, and how best to eat sugar in moderation.
Hi Rachel, thanks for talking with me today.
>> Thanks for having me.
>> So, first question for you, how much sugar should we be eating, versus how much do people actually consume?
>> One of the points I always like to clarify before talking about that is the fact that there are different types of sugar.
So without going into too much detail, there are some naturally occurring sugar which is in foods like milk, yogurt, and other dairy foods. And then fruits and vegetables have naturally occurring sugar as well. So when we're talking about the recommendations around sugar, We're typically more concerned with added sugar.
The recommendation from the 2015, the most recent dietary guidelines is for the calories from added sugar to be less than 10% of the total calories that someone should consume in a day. So that's not super specific. And everyone's calory needs are going to be very different. Often, we hear 2000 calories as you know the amount that the average person needs in a day.
I would argue that's not necessarily the average that people would need in a day. That's just a number that we sometimes use. So if you use that as a ballpark, then that would be roughly 12 teaspoons of sugar in a day, would roughly 10% of those calories. That being said, it's a little bit hard when we think about quantifying this amount of added sugar because it's in a lot of foods that we eat.
>> Can I ask what are those foods that are gonna see the most added sugar?
>> So the most commonly consumed added sugar just across the country is from sugar sweetened beverages so that could be soda, that could be fancy coffee drinks, that could be Iced tea, lemonade, there's a lot of different types of drinks.
So a lot of people do consume a lot of added sugar in that way. It could be even sometimes crackers or breads or salad dressings.
>> Mm-hm, carbs, delicious things.
>> Delicious things, and foods just tend to have a little bit of sugar in them. So I wouldn't, with this recommendation I wouldn't want people looking at the labels for every food that they eat to see if it's added sugar because you know that's cumbersome and it's stressful. And so we don't to worry about every little gram it's the awareness of thinking.
Thinking about where are the places where I'm getting added sugar, where I'm really enjoying the food that I'm eating versus where am I getting added sugar that I didn't even know was there. And having the awareness that it's there can help us sometimes with those decisions around okay do I really, really need this.
>> Where can I cut it? Can you give an example of something?
>> You know, instead of added sugar here, some get the sweetness or somewhere else. Sure, and you I think the examples are going to be different for different people definitely depends on preferences.
Also accessibility, what are the foods that someone has access to but you know, I think a really good example are things like bars. There's a lot of different types of bars out there, right? I mean, we could go into me like a store.
>> You mean like nutritional bars.
>> Nutrition bars, yes. Some people call them protein bars or nutrition bars or granola bars. But you could go just into the grocery store down the street and there's hundreds of different types of these bars. And so sometimes people are having them because they really like the taste. Sometimes they're having them because they're portable, they're convenient.
>> Sometimes they're having them because they feel like it's helping them get the protein that they need or some other ingredient that would be helpful for them. So, that's a place where very commonly there are added sugars. But often people aren't actually eating those foods because they wanna get pleasure from it.
So, for example, it could be, this bar is really convenient. And I eat it every morning. And so they may be eating it for convenience and just to have something before their first class and not recognize that there's added sugar there, but they're not necessarily enjoying it. So if they're thinking about something that's sort of quick and portable, again, there's no perfect food that would substitute this but it could be grabbing a piece of fruit.
Having something like, or yoga or both to go with it or something like that where they're getting some sweetness from the fruit, they're getting these other helpful morning foods that often people aren't getting enough of anyway and they're able to get their nutrition foundation from that. And then they can have triggered another time when they actually gonna enjoy that food.
>> What's the potential harm of eating more added sugar than we need?
>> So sugar is something that, it's not health promoting. We don't need it for survival. It is really important, of course, for mental health and for pleasure. And so a lot of times, we're getting this added sugar in a way where we're not getting nutrients coming with it.
So, in a long-term, it can be really hard to feel satisfied, feel full and get all of the health promoting foods that we need when we were lying on foods that do have added sugar and kind of give us this, does give us quick energy but we use it very quickly and so potentially that can be harmful over the long term.
It often comes down to the healthy eating pattern not so much one food at a time. So if someone is getting enough of those health promoting foods that they need and they're having some added sugar in a way that they enjoy then there might not be any harm to that.
>> So Halloween is coming up. You're gonna be eating candy. I'm guessing you'll pass it out in class. You might be doing some trick-or-treating on your floor. Are there any candies that you should steer clear of because they're more sugary than other?
>> So it's such a great question because there's a lot of different types of candy out there and there's a lot of different types of just desert foods in general and in a way it's too bad that people feel like that they're concerned about "which one should I have? Which one's the better one? Which one's worse?" or whatever, because really, the nitty gritty differences don't really matter. What I would actually be concerned about is what is the environment around this candy? How is this candy Bringing it self into your life. I guess this is a way to put it.
But, for example, someone might really like candy, but on any given day, they might not have it around. So let's say one day, someone offers them something that they really like and it's their favorite candy and they eat it and they get to enjoy it. So that's very different than there's a bowl of it in their room, or maybe a professor brings it into class or they go have a meeting and there's a bowl of it sitting somewhere.
It can become Candy, just inner environment kind of everywhere. And that's very hard to say no, you know, for most people something that's delicious when it's everywhere. So it kind of puts us in a position to feel like we have to, we have to say no or we have to will ourselves away from it.
It's just not fair.
>> Yeah.
>> So I would, just be less concerned about what exactly is in that particular candy. And more about, which type of candy does someone enjoy the most? And around this time of the year, what are the environments like around them? And how does that impact the way that they're consuming or not consuming?
>> Thank you to Rachel for talking with us today, and thanks for listening to this week's episode. If you like listening to On This Wednesday, please leave a review for us in the Apple podcast app. It helps new listeners find the podcast. Have a good one.
It's the countdown to Halloween, and so for this week's installment of our "Wellness Wednesday" series, we have candy on the brain (a recent poll of Americans found that Reese's Peanut Butter Cups are the most popular Halloween candy—and we can't argue with that). We caught up with Rachel Reynolds (Sargent'13), assistant director and senior nutritionist at the Sargent Choice Nutrition Center, to talk about—what else?—sugar. We know that Americans love their sweets and that it's contributing to health problems like type 2 diabetes, obesity, and heart disease, to name just a few. But is sugar always bad? Of course not. How can you practice self-control? And is it OK to throw out the sugar rules for one day and go a little, uh, nuts?

Interested in a counseling session with a registered dietitian? Check out all of the resources available to students at the Sargent Choice Nutrition Center here.

Have an idea for a future "Wellness Wednesday" podcast? Email amlaskow@bu.edu.
This Series
Also in
December 10, 2019

November 19, 2019

November 6, 2019