Drumroll, Please: The Moment You've All Been Waiting For
Style
Drumroll, Please: The Moment You've All Been Waiting For 
First, second, and third place in our annual Ugly Holiday Sweater Contest go to…
Yes, we know, everyone's been waiting on tenterhooks for this moment—the announcement of our annual Ugly Holiday Sweater Contest winners. A slew of faculty, staff, and students donned sweaters festooned with items from dreidels to elves to snowmen—even sharks—and gamely sat for their portraits in our photo studio last week.

Some of this year's contestants wore sweaters that had been gifted to them, others bought theirs online or at stores like Target, for as little as $20 (who says high fashion has to be expensive?), and some used the tried-and-true method of rooting through the family closet (or attic).

Now, without further ado, our 2019 winners: coming in third is Mark Legg, a School of Hospitality Administration assistant professor of hospitality analytics. His holiday sweater, bought for $30 on Amazon, suited his desire for a sweater that was both creepy and cute. "It scares you a little bit, but at the same it has a cuteness to it," he says.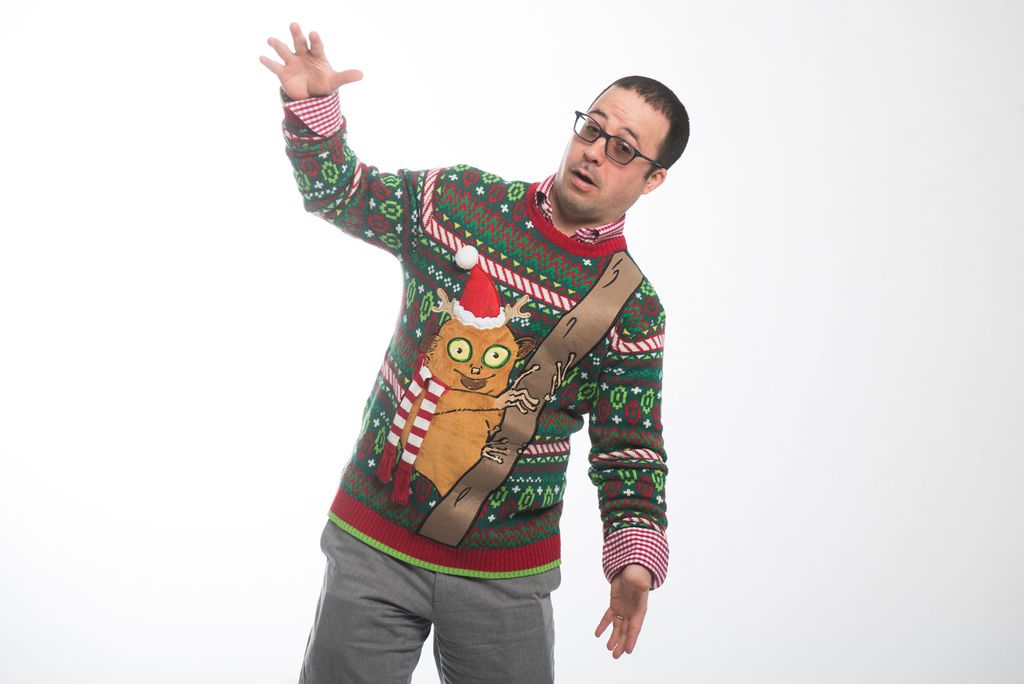 Taking second place honors is Aiysha Barr, BU Academy administrative assistant and event coordinator. Our judges felt that the sweater had a lot going for it—penguins, snowflakes, and snowmen, set off by some glittery garland on the cuffs and collar. She borrowed the sweater from a coworker who bought it at Walmart years ago.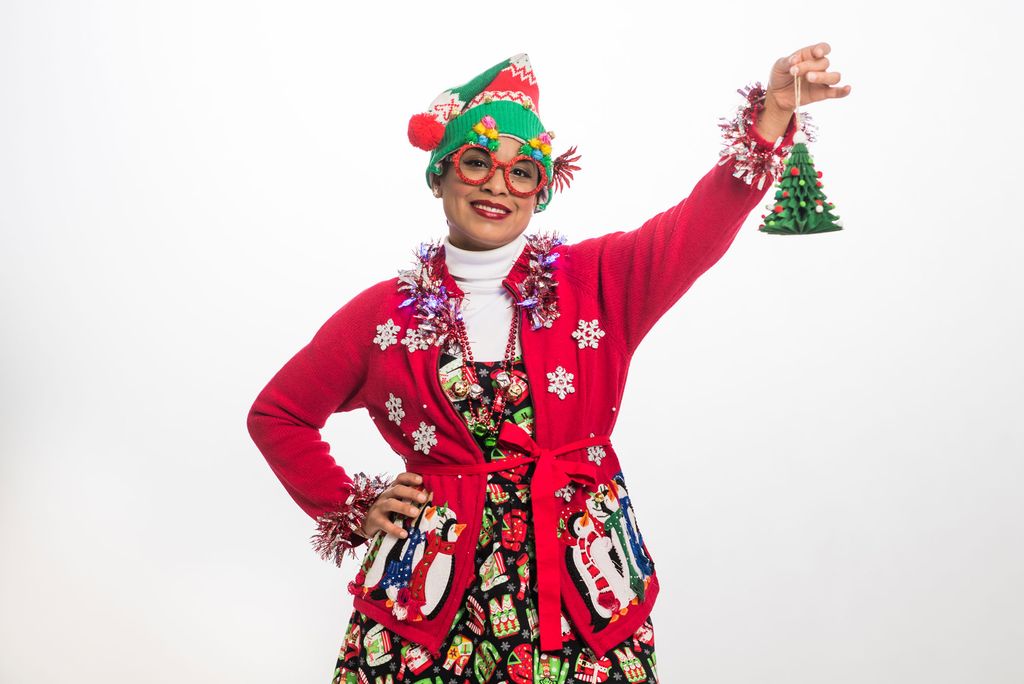 And our coveted top prize goes to Heather Johnson (CAS'20). She describes her sweater as "over-the-top," and our judges agreed. Snowflakes, ornaments, snowmen, bells, and Santa—what more could you ask for? The sweater was gifted to her by her mom last Thanksgiving.

Our thanks to all who took part and to our photographers, Cydney Scott and Jackie Ricciardi, for all their work in pulling this off.