BU Today's Plan for a Non-Boring Thanksgiving Weekend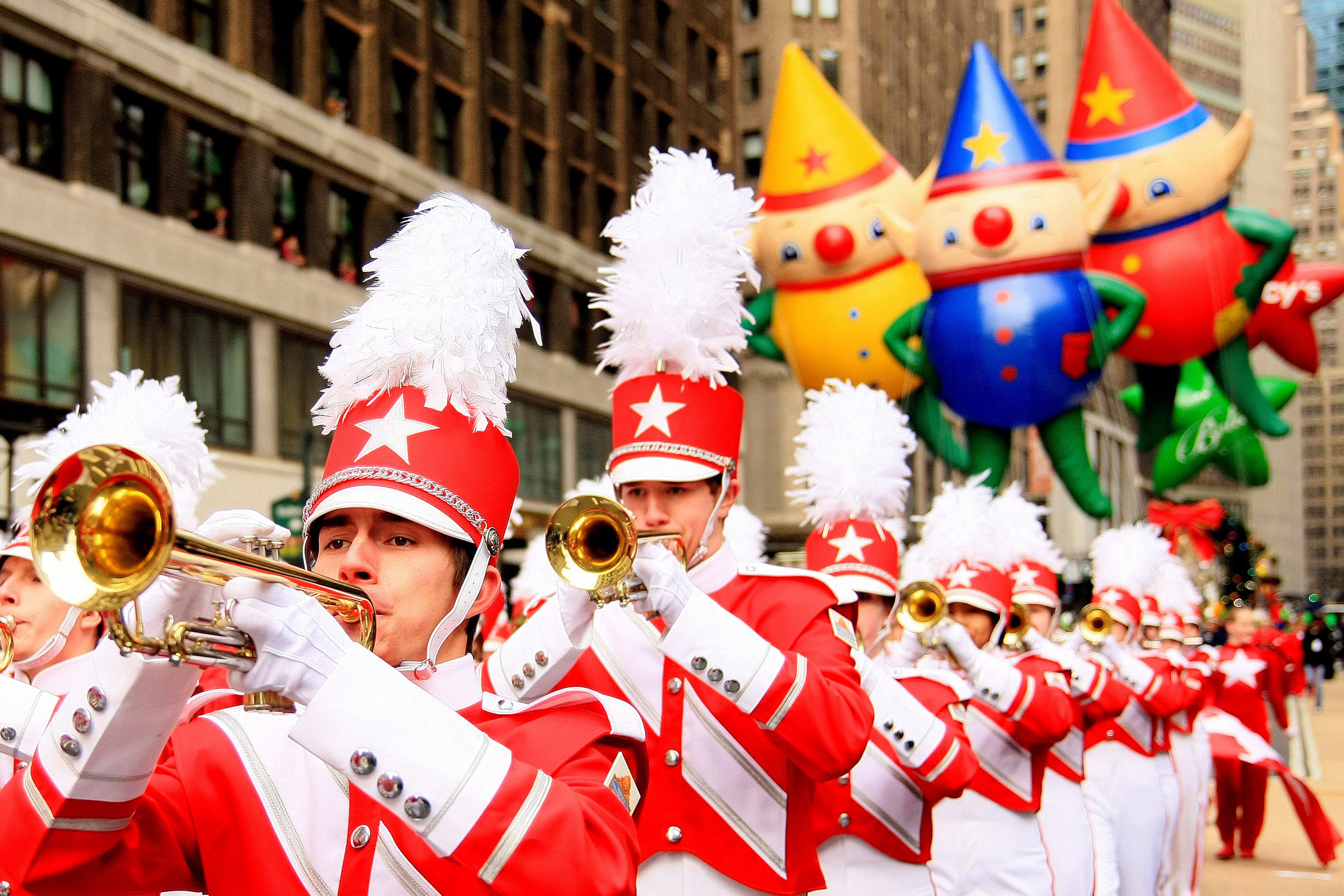 Things-to-do
BU Today's Plan for a Non-Boring Thanksgiving Weekend
Food, shopping, art, and culture 
Hanging in Boston this Thanksgiving break? We have you covered with a roadmap of places to eat, shop, watch, and experience all Boston and the BU campus have to offer.
Where to eat:
If you are staying on campus for Thanksgiving Day, head to the Warren Towers dining hall with some friends and indulge in a traditional Thanksgiving meal. The feast includes wild sage turkey breast, turkey pan gravy, roasted local butternut squash puree, Maine mashed potatoes, and roasted sweet corn, among other dishes. For those with dietary restrictions, there will also be vegan options, such as vegan Gardein holiday roast, vegan cranberry wild rice stuffing, and vegan gravy. If your pants still fit, head back to the buffet one more time for dessert, like pumpkin pie, apple cranberry crisp, vegan pumpkin bread, and more.

Thanksgiving Dinner at the Warren Towers dining hall, 700 Commonwealth Ave, will be from 1 to 3 pm on Thursday, November 28. Dining points, meal swipes, guest meal swipes, convenience points, and cash or credit card will be accepted at the door. Entry rate will be $16.55 for cash or card, $13.25 for dining points, or one meal swipe.
What to watch:
For many Americans, the holiday season officially arrives with the spectacular Macy's Thanksgiving Day Parade, which winds through Manhattan and ends at the flagship Macy's store. Each year, over 3.5 million people turn out to watch the parade and at least 50 million enjoy the entertainment at home. This year's lineup features floats like Green Eggs and Ham (based on the new Netflix cartoon and Dr. Seuss book), Love Flies Up to the Sky, by artist Yayoi Kusama, Smokey Bear, SpongeBob SquarePants and Gary, astronaut Snoopy, and many more. The show airs on NBC and will also include a performance by Celine Dion and a family-friendly show-opener by Sesame Workshop's Muppets and the cast from Sesame Street.

The 93rd Annual Macy's Thanksgiving Day Parade airs on NBC from 9 am to noon on Thursday, November 28.

Football

Would Thanksgiving Day be complete without watching football from the couch in a food-induced stupor? The Turkey Day face-offs begin with the Chicago Bears in Detroit playing the Lions, then the Buffalo Bills at Dallas versus the Cowboys. To end the night, the New Orleans Saints will play the Falcons in Atlanta.

The Bears vs Lions game airs on Fox at 12:30 pm, the Bills vs the Cowboys on CBS at 4:30 pm, and the Saints vs Falcons on NBC at 8:20 pm.

What to do: 
Indulge in your Thanksgiving feast guilt-free by participating in the fifth annual Franklin Park Turkey Trot. Not only will you burn off calories, you'll also be raising funds to support Franklin Park's seasonal programs, from concerts to woodland restoration and fitness activities. The park is part of the Emerald Necklace, Boston's interlocking series of green parks created by landscape designer Frederick Law Olmsted. Prizes are awarded to top finishers and best costumes, and all registered runners will receive a custom neck warmer. All ages and paces are eligible for this popular 5K run and walk—even strollers and race-ready dogs on leashes—so take the whole family.

The Franklin Park Turkey Trot 5K is Thursday, November 28, at 9 am, at the Franklin Park Golf Clubhouse, One Circuit Drive, Boston. Registration is $30 for adults 18+ and $15 for children 6 to 17 and can be completed online. For more information, call 617-442-4141.

Stop by the MIT Museum for this engineering event, which features more than 1,500 inventors and engineers, as well as the general public. Working in teams, the science-minded participants put together contraptions, then link them together to create one sensational reaction. Activities begin at 1 pm and the chain reaction kicks off at 3:30 pm. It's a feat you have to see to believe.

The MIT Museum's Annual Friday after Thanksgiving Chain Reaction is from 1 to 4 pm on Sunday, December 1, at MIT's Rockwell Cage Gymnasium, 106 Vassar St., Cambridge. Ticket prices range from $5 to $16 based on age, affiliation, and whether or not you want to build, and include same-day admission to the MIT Museum. Find more information here.

Join Macy's in welcoming the holiday season at Macy's Downtown Boston. There will be plenty of family-friendly events like face painting, free chocolate by Harry London Gourmet Chocolates, and pictures with Santa. There will also be a great lineup of performances to view, like Urban Nutcracker, the Tufts University all-male Beelzebubs a cappella group, and a special performance by Grammy Award–winner Natasha Bedingfield. And don't forget to head outside at 5 pm to see the unveiling of the Macy's windows and the spectacularly lit Christmas tree light installation.

Macy's Tree Lighting at Macy's Downtown Crossing, 450 Washington Street, Boston, is on Friday, November 29, from 2 to 7 pm. The event is free and open to the public.

Head over to the Museum of Fine Arts and check out the larger-than-life Jackson Pollock painting Mural. It's the largest painting by the famous American abstract artist, stretching from the floor to high above viewers' heads. The installation is hung alongside the work of German painter Katharina Grosse, a purposeful pairing—both artists used innovative techniques and bold colors to create captivating abstract visuals. While you're there, visit some of many other exhibitions currently on display: Women Take the Floor, which focuses on overlooked and underrepresented work and stories of women in the 20th century; Viewpoints: Photographs from the Howard Greenberg Collection, which brings together powerful photographs from the 20th century and investigates photography's transformative power and role in contributing to collective memories; and The Banner Project: Robert Pruitt, which pays homage to the resilience of African aesthetics.

The Jackson Pollock and Katharina Grosse exhibition at the Museum of Fine Arts, 465 Huntington Avenue, Boston, will be displayed until February 23, 2020. Tickets are free for students attending colleges in Boston, New Hampshire, and Maine with a valid student ID. Find additional ticket information here.

The United Nations considers one out of every seven people on Earth to be a migrant, moving by choice or by force. The Institute of Contemporary Art is hosting the exhibition When Home Won't Let You Stay: Migration through Contemporary Art, featuring art from migrants in various mediums, including sculpture, painting, installation, and video. The title comes from a poem by Warsan Shire, a Somali-British poet who tells the stories and perspectives of refugees. Artists with work on display come from countries ranging from Cuba to South Korea.

The Institute of Contemporary Art/Boston is at 25 Harbor Shore Drive, Boston. Find hours, admission info, and directions here. Admission is free for BU students, faculty, and staff with a valid ID. Learn more about the exhibition here.
Quixote Nuevo at the Huntington Avenue Theatre
Literary superstar Don Quixote is being brought to life by award-winning playwright and Disney/Pixar film Coco storyteller Octavio Solis and director KJ Sanchez in this Huntington Theatre Company presentation. The play sees Quixote transported to a border town in Texas in search of his long-lost love. Throughout the production he is chased by Death, portrayed by a band of guitar-playing Calacas. Although he is tested, Quixote always stays true to himself.

The Huntington Theatre Company's Quixote Nuevoplays through Sunday, December 8, at the Huntington Avenue Theatre, 264 Huntington Ave., Boston. Find tickets and showtimes here. Discounted student tickets are available starting at $20.

One of the city's most beloved holiday traditions returns: Boston Ballet's The Nutcracker, choreographed by artistic director Mikko Nissinen. The lavish production has lush costumes and sets and unforgettable dancing and choreography. The classic story featuring Clara and her Christmas Eve journey delves into an enchanting world of toy soldiers, dancing snowflakes, and sugar plum fairies, and is set to the masterful score by Tchaikovsky.

Boston Ballet's The Nutcracker is at the Boston Opera House, 539 Washington St., Boston, from November 29 through December 29. Purchase tickets here or call the box office at 617-695-6955. Tickets range from $50 to $250; senior and student rush tickets are available for $25 for shows that are not sold out, cash only, one ticket per ID, starting two hours before curtain (not available for weekend matinees).
As temperatures dip and the leaves fall, head over to the Boston Common Frog Pond for seasonal ice skating. It's in the nation's oldest park, festively strung with lights for the holiday season, and attracts skaters of all ages and abilities. Admission is $6 for those taller than 58 inches (free for anyone below that). Bring your own skates or rent them on site ($12 for adults, $6 for children). Stop by the Frog Pond Café for hot chocolate, burgers, and sandwiches. Check the Frog Pond's Facebook page for updates.

Ice skating on the Boston Common Frog Pond is Monday, 10 am to 3:45 pm, Tuesday through Thursday and Sunday, 10 am to 9 pm, and Friday and Saturday, 10 am to 10 pm. Closed Thanksgiving.

Brass music is synonymous with the Christmas season. Celebrate the start of the holidays with a festive concert that's become a popular tradition on the Saturday after Thanksgiving when Boston Tuba Christmas returns to Faneuil Hall. Set in front of the giant holiday tree, 200 tuba and euphonium players of all skill levels will perform.

The 33rd Annual Boston Tuba Christmas is Saturday, November 30, from 2 to 3:30 pm outside 4 South Market Building in Faneuil Hall. The event is free and open to the public.

Bruins and Celtics Games at TD Garden
In the mood for something other than football? Catch a game at the TD Garden and cheer on two other Boston sports teams. The Celtics host the Brooklyn Nets the day before Thanksgiving (November 27) and the Bruins take on the New York Rangers on the day after, November 29. On Sunday night, December 1, the Bruins are back to play the Montreal Canadiens.

The Boston Celtics–Brooklyn Nets game is Wednesday, November 27, at 7:30 pm. The Boston Bruins–New York Rangers game is Friday, November 29, at 1 pm. The Bruins–Montreal Canadiens game is Sunday, December 1, at 7 pm. All are at TD Garden, 100 Legends Way, Boston. Purchase tickets online or at the box office.

Red Hot Hockey: BU vs Cornell at Madison Square Garden
If you're in New York City for the holiday, you may want to head over to Madison Square Garden on Saturday for the seventh installment of Red Hot Hockey, one of the NCAA's premier hockey events, pitting BU against longtime rival Cornell. First launched in 2007, Red Hot Hockey is held every other year, and typically draws standing-room-only crowds. To date, BU has three wins and Cornell one, with two ties.

Red Hot Hockey is Saturday, November 30, at Madison Square Garden, 4 Pennsylvania Plaza, New York City, at 8 pm. Purchase tickets online. Discounted student tickets are available at the Agganis Arena box office.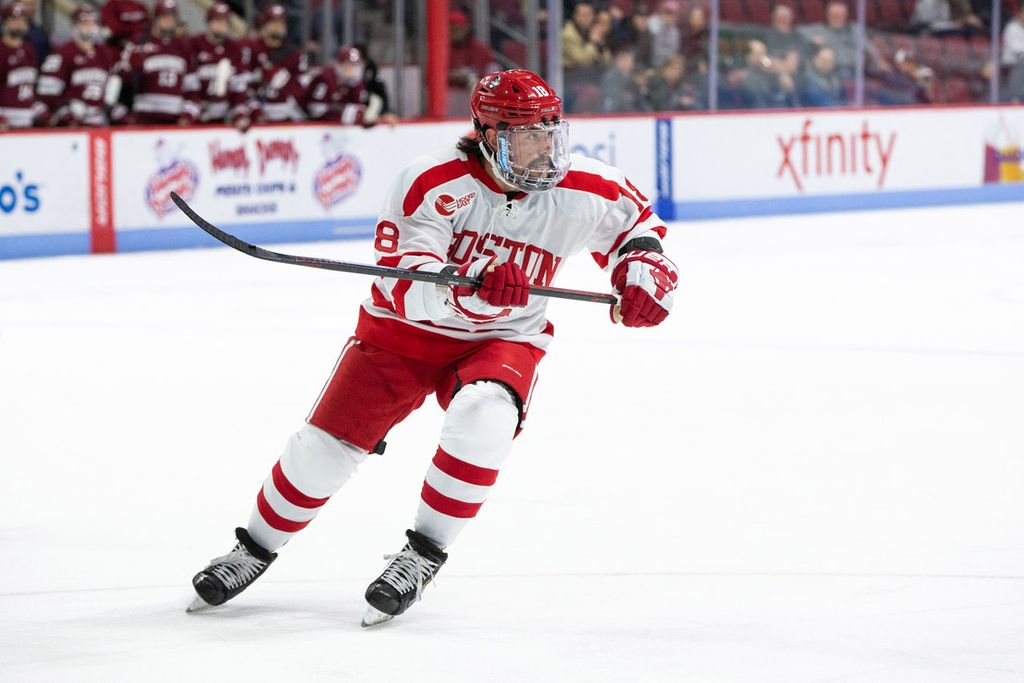 Where to shop: 
With nearly 50 stores, the Prudential Center is a one-stop-shopping mecca. With its mix of high-end retailers like Kate Spade, more affordable options like Lord & Taylor, Barnes & Noble, Aritzia, and Aldo, workout gear from Lululemon and Under Armour, jewelry shops, beauty specialists, and more, there's something for everyone. Numerous dining options are available, like Sweetgreen, Wagamama, Eataly, and the tourist mecca Top of the Hub, with panoramic views of the city skyline. Santa will be on hand to greet children and pose for pictures at the Belvidere Arcade through December. Check the website for sales and student discounts.

The Shops at the Prudential Center, 800 Boylston St., are open Friday, November 29, and Saturday, November 30, 9 am to 10 pm, and Sunday, December 1, from 10 am to 8 pm. Closed Thanksgiving. Find more information here.

Connected to the Prudential Center by a skywalk, Copley Place has dozens of high-end retailers: luxury brands like Burberry, Dior, Louis Vuitton, and Versace; department stores Neiman Marcus and Barneys New York; and mid-price retailers like J.Crew, Gap, and Banana Republic.

Copley Place, 100 Huntington Ave., Boston, hours vary. Closed Thanksgiving.

If malls aren't your thing, on Newbury Street you'll find some of the city's best shopping. The historic eight-block shopping district has an eclectic variety of apparel and accessories retailers, eateries, specialty shops, and salons. Stores range from the affordable, like H&M, Zara, TJ Maxx, and Brandy Melville, to luxury, like Dolce & Gabbana, Marc Jacobs, Chanel, and Valentino. Check here for hours and special Black Friday deals.

Looking for one-of-a-kind handmade jewelry, art, and clothing? You'll find that and more on Saturday when the galleries and boutiques that comprise Boston's SoWa (South of Washington Street) district celebrate Small Business Saturday. Here's your chance to support more than 200 independently owned businesses and local artists. Check out SoWa's website for special Small Business Saturday promotions.

SoWa Boston is at 460 Harrison Avenue. Small Business Saturday is November 30 from 11 am to 4 pm. Check businesses' websites for hours.

Formerly known as the CambridgeSide Galleria, this popular mall has been rechristened the "new CambridgeSide" and undergone a face-lift, with new railings, tiles, paint, and other upgrades. One thing that hasn't changed: it's still a prime draw for shoppers looking for Black Friday deals. With over 120 stores and restaurants, CambridgeSide is popular with shoppers on both sides of the Charles River. Expect big crowds and long lines. Check here for special deals and be sure to bring your student ID to take advantage of college discounts.
CambridgeSide is at 100 CambridgeSide Place, Cambridge. Store hours vary.

Serious bargain hunters will want to venture to Assembly Row in Somerville, which includes an outlet mall, an entertainment complex, and dining options. It's home to three dozen fashion-forward, wallet-friendly, name-brand factory outlets, including J.Crew, Express, Nike, Reebok, Puma, and Columbia, as well as big retailers like Bed, Bath & Beyond and Kmart, as well as nearly two dozen eateries and an AMC movie theater. Assembly Row also boasts New England's only Legoland Discovery Center, great for families with young children.

Assembly Row is at 340 Canal Street, Somerville. Hours vary. Closed Thanksgiving.