Meet the Class of 2023: Junia Janvier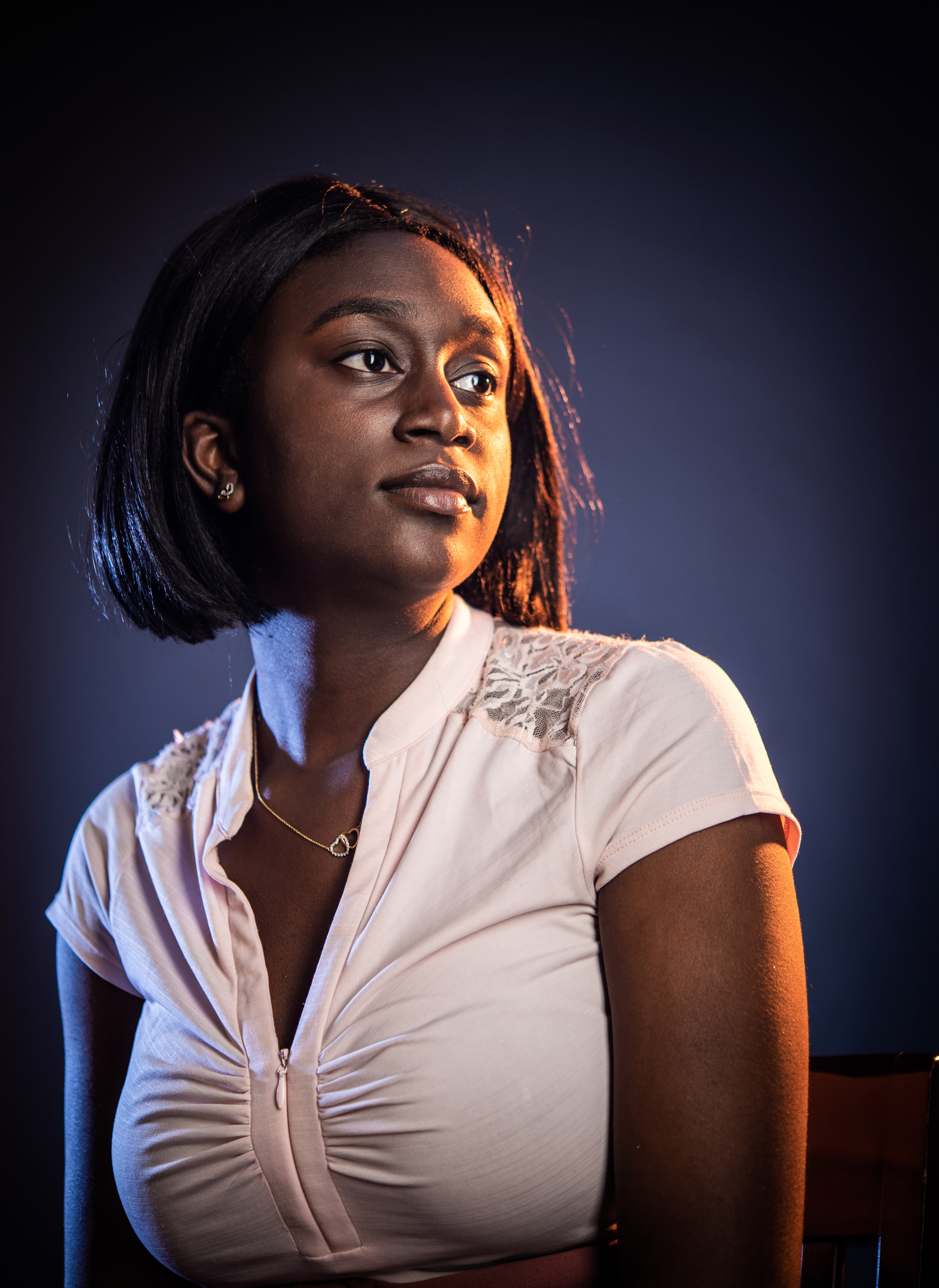 Student Voices
Meet the Class of 2023: Junia Janvier
CAS student is a passionate advocate for change
Who are BU's newest Terriers? The 3,186 entering freshmen hail from 42 states and 53 countries, a quarter of the class comprises international students, and nearly 20 percent are from underrepresented minorities. But those are just numbers. To give you a more personal glimpse, we introduce you this week to three members of the Class of 2023.

Ask Junia Janvier about her commitment to social justice and she quickly turns the conversation all the way back to middle school, when she attended Sophia Academy, a private nonprofit school in Providence, R.I., for low-income fifth to eighth grade girls.

"It had a huge impact on me, in advocacy and social justice," says College of Arts & Sciences freshman Janvier. "We did a lot of going to protests, holding forums and conferences, with things like the Black Lives Matter movement. That's something I've brought with me, that I have a passion for. Wherever I can be a part of something that benefits young women, young women of color, that's just what I'm into." The school "really helped build up girls to be advocates for change."

Janvier also credits her Haitian-born mom, who raised her as a single parent while working as a nursing assistant, with being a major influence. She says she and her mother are tight, as it's been just the two of them for most of her life. "She was always working really hard to make sure that I had the best education, regardless of having a single income."
---

Junia is a special kind of leader. She is profoundly passionate about issues of equality, inclusion, and justice for marginalized groups.

---
From Sophia, Janvier went on to the Wheeler School, an independent, nonprofit coed secondary school in Providence, which further deepened her commitment to social justice. Among her many extracurricular activities, she was president of the student senate and volunteered as a writing mentor.

"Junia is a special kind of leader," says Princess Sirleaf Bomba, Wheeler's unity and diversity director. "She is profoundly passionate about issues of equality, inclusion, and justice for marginalized groups. Her commitment has not wavered over the years, but instead has been fine-tuned to effect change as well as create a program to support and empower middle school girls at her former middle school."

Bomba has high praise for Janvier's skills at program development, communicating details and galvanizing support for programs, and says she was widely regarded as a dependable and effective. "For quite some time, we, the faculty and staff, have been thinking about the void she is leaving behind," she says. "However, we all celebrate her graduation and her next journey and will forever be grateful to Junia for leaving Wheeler better than she found it."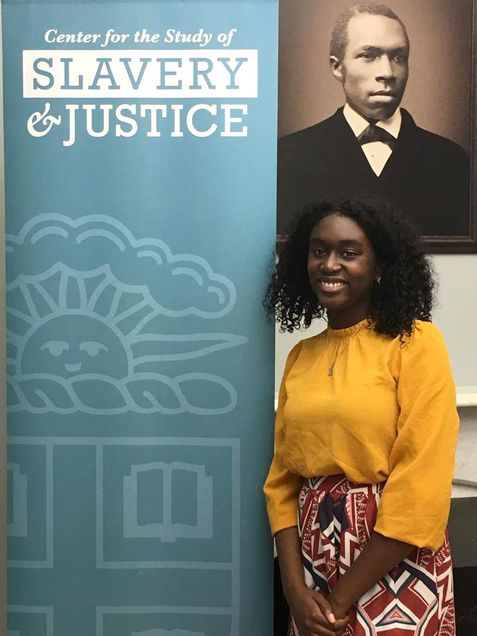 During her last two years at Wheeler, Janvier also attended the Sophia Royce Collaborative, a college prep program where Sophia Academy alums, mentored by Brown University undergrads, are offered guidance on issues from time management to financial aid. "The main thing I got from it was another sense of sisterhood," she says. "After Sophia Academy, I hadn't had that girls-collaborative thing for quite a while, so it was great to have it back and have so many great mentors."

Among the opportunities that came her way through the collaborative was a chance to work as a 2018 summer internship at the Center for the Study of Slavery and Justice at Brown, where she helped plan a conference for youth activists of color and learned how to research projects. But she's most excited about a role that she found on her own, as a member of the organizing committee of Sista Fire, a two-year-old Providence nonprofit group for women of color cofounded by a family friend.

"It's a space for women of color to share their concerns and have a collective voice," Janvier says. As a committee member, she has helped organize many community forums and other events and has learned firsthand what it means to run a grassroots organization, how much work goes into building a constituency and organizing events. "It also just reopened my eyes to what is happening in Providence," she says, in terms of educational and social inequalities.

But if all that sounds like she may be headed for the poli sci department, think again. She'll study computer science at BU. She's been interested in STEM (science, technology, engineering, and math) fields since attending a conference during high school for women in STEM, which "really opened my eyes to what computers can do," she says. After taking computer science courses, she's become a "huge believer" that she can use computer science to help people develop their businesses, especially women-owned or black-owned businesses.

"It prepared me in things like time management and just how to be a well-rounded student in college," Janvier says. "It helped me coming to BU and being able to know, here's what I want to do and here's what I can also look to do. Being willing to try new things, but also be able to keep a clear path as a student."

She says she's definitely looking forward to the social aspect of being at a large school—Sophia had only about 60 students, and Wheeler approximately 400. She's looking forward to finding new things to do among BU's thousands of undergrads and others spread across this college town.

"I'm just excited for the living experience and being away from home and in a new city. And what I'm kinda nervous about is—that," she says with a chuckle. "Being in a new city and having to navigate and figure things out for myself."