New International Students on Celebrating Their First Thanksgiving
For many, the holiday is both a curiosity and mystery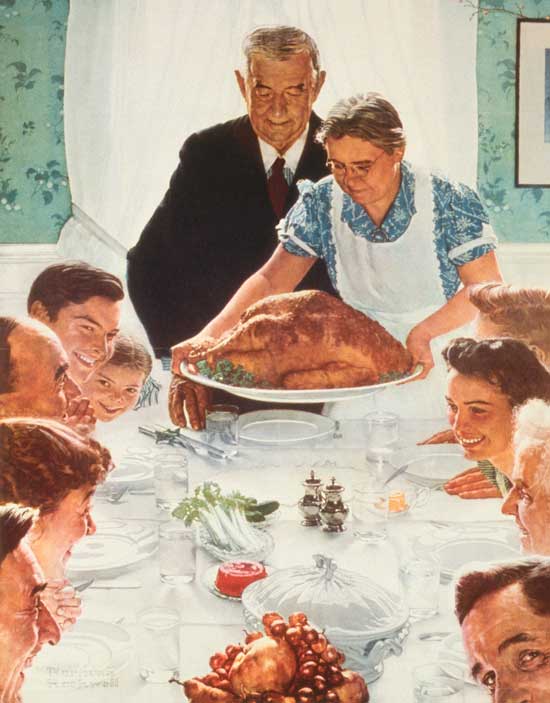 While many countries have their own version of Thanksgiving, America has turned the fourth Thursday of November into something uniquely its own. The holiday's origins go back to 1621, when the English settlers known as the Pilgrims celebrated their first successful harvest in Plymouth, Mass., with the Native Americans who helped them survive that first year in the New World.
It wasn't until 1863, however, that Thanksgiving was declared a federal holiday. President Abraham Lincoln declared a national day of "Thanksgiving and Praise to our beneficent Father who dwelleth in the Heavens." Ever since, the nation has reserved a late November Thursday to give thanks. Since 1941, Thanksgiving has been the fourth Thursday of the month. Americans learn about the holiday's origins in grade school, but for many international students new to the United States, the holiday is an enigma.
We reached out a number of students from various countries who are preparing to experience their first Thanksgiving and asked them to share their impressions of the holiday. While everyone was certain that turkey was involved, many said they were just learning about it for the first time.
"I first heard about it when I was initially coming to the United States because people were telling me, 'Oh, Thanksgiving's a really big thing over there,'" says Joseph Tang (CGS'20, Questrom'22), from Manila, Philippines. "I didn't really know anything about it."
"Most of what I know is from watching Friends," says Pratibha Gopalakrishna (COM'19), a first-year graduate student from Bengaluru, India. "I don't know why they celebrate it, I don't know about the history, but I do know that it's very important."
"I know, from what I've seen, that people who wore hats—I believe they're called Pilgrims—it started with them. I think they shared a dinner with American Indians, and at this dinner…they had turkey," says Brandon Lau (Questrom'22), who arrived in Boston from Melbourne, Australia. "I'm not sure what the purpose was, but I know there were Pilgrims, American Indians, and turkeys."
Some first year students are familiar with Thanksgiving thanks to history classes in their home countries.
Maria Lazou (ENG'22) says she learned a lot of US history at the school she attended in her native Ukraine, including the reason for this American holiday. "I know that when English people immigrated to the United States, there were some local people who lived here," she says. "And these local people…they gave them, as far as I remember, turkey—that's why it's on the Thanksgiving table."
Anastasia Eremina (ENG'22), who comes from Moscow, attended an American high school in Lausanne, Switzerland. "I know that it's a family holiday where the family gathers together and has a big dinner with turkey and mashed potatoes," she says. The students at her high school in Switzerland celebrated a number of American holidays and traditions, Thanksgiving among them.
While many international students weren't clear about the holiday's specific origins, most had a handle on how important it is.
"It's about being grateful for what you have, like the people around you, your family, your friends," says Ariane Vigna (CAS'22), who's from Paris. "And it's also the time of the year where airline tickets are most expensive."
"I know that it's a very big holiday and that it's a day to feel grateful for your family, so people have dinners with their family and their friends," Gopalakrishna says.
"I have a couple of American friends," says Lau, "and they say that for Thanksgiving, if they have a lot of family, they'll usually gather in one place to have a dinner or something like that. So, family reunions, just getting together."
Many of the international students we spoke with say they'll be tagging along with American friends and classmates for Thanksgiving celebrations. Some others plan to visit New York City—maybe catch the famous Macy's Thanksgiving Day Parade while they're in town.
Several mentioned looking forward to the shopping and retail bargains now synonymous with the holiday. Elisa Lopes (ENG'22) says she may go shopping with her roommate, but is a bit leery because of the stories she's heard about the crowds. While stores have similar sales at home in São Paulo, Brazil, Lopes says, "here, they told me, it's insane, that everything is very, very, very cheap. So I'm really scared."
No matter what they're doing to celebrate the holiday weekend, all of the students we interviewed say they're looking forward to the four-day weekend's short reprieve from classes.
"Honestly, I'm really excited, because I'm really tired," Lazou says.
Madeleine O'Keefe can be reached at mokeefe@bu.edu; follow her on Twitter at @OKeefeMadeleine.