Celebrating Halloween around Boston
A guide to fun and spooky events on campus and farther afield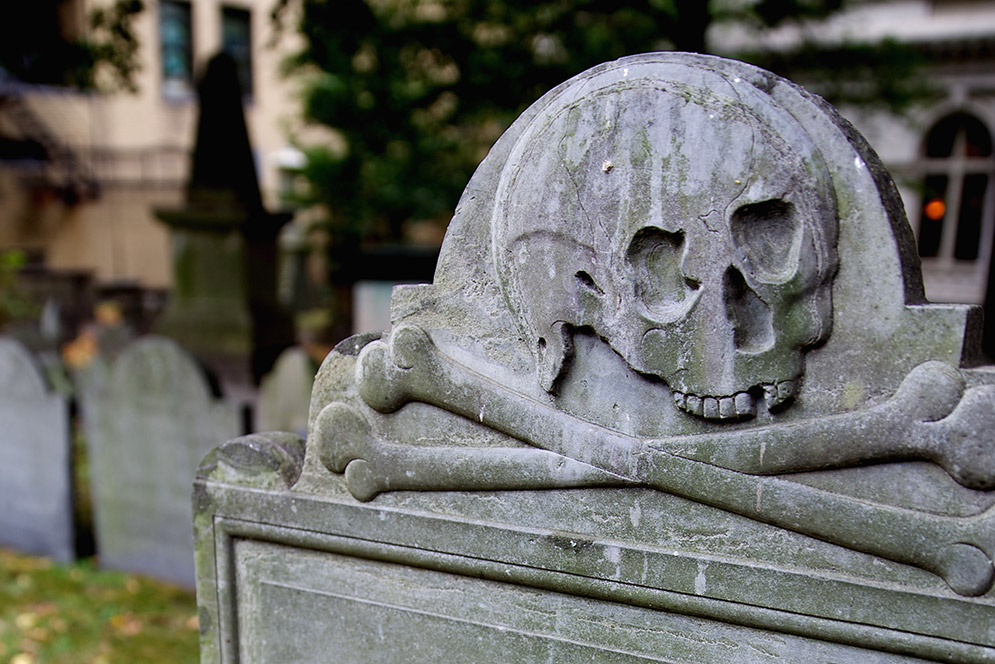 More than 179 million Americans are planning to observe Halloween over the coming days. Revelers are expected to shell out a record $9.1 billion on costumes, candy, and decorations, according to a survey by the National Retail Federation. This year's most popular Halloween costumes: superheroes, action heroes, and princesses, and for adults, witches. Pets are not excluded: expect to see four-legged creatures dressed as pumpkins, hot dogs, and pirates.
With Halloween falling on a Tuesday, students have more opportunities than ever to get into the holiday spirit, with events on campus and many more throughout the area.
But whether you're donning a costume or not, throwing a party or attending one, use common sense and caution. In an email sent to all undergrads on Friday, Kenneth Elmore (SED'87), associate provost and dean of students, and Kelly Nee, BUPD police chief, urge students to  be aware of their surroundings at all times. "Make plans to get home in a safe manner; stay away from people acting a way that may harm you; be alert for scammers, thieves, and people who may try to victimize you." They also advise students to avoid using replica and toy weapons as part of their costumes and to refrain from overindulging if consuming alcoholic beverages.
Looking for ways to enjoy this dastardly holiday? We've combed through the spookiest events in the city to bring you a ghoulish lineup, from a pet costume parade and a costumed 5K race to a 12-hour horror movie marathon and an R-rated walking tour of Beacon Hill.
Friday, October 27
Infamous for its witch trials of the 1600s, Salem today has embraced its dark past and transformed October into a month of spooky fun, with activities that range from family-friendly to bone-chillingly scary. For 35 years, tourists have flocked to the "Witch City" for tours, haunted houses, psychic readings, séances, magic shows, and more.
Find a complete guide to this year's Salem Haunted Happenings here. Salem is 16 miles north of Boston; take the MBTA commuter rail or drive.
13th Annual Pumpkin Drop
Join the BU physics department for its annual Halloween pumpkin drop, where pumpkins filled with various substances are tossed from the roof of the Metcalf Science Center in the name of science. Activities include fun chemistry demonstrations and a costume contest. Come early to guess the weight of the biggest pumpkin.
The annual pumpkin drop begins at 12:30 p.m. in front of the Metcalf Science Center, 590 Commonwealth Ave. Free and open to the public. Arrive between 11:45 a.m. to 12:15 p.m. to participate in a costume contest open to BU students (prizes will be awarded) and try to come up with the weight of the biggest pumpkin.
Ready to catch up with your favorite motley crew of misfits? Student Activities is holding a party to screen season two's first episode of Stranger Things, the award-winning Netflix sci-fi/horror show about the strange goings-on in the fictional town of Hawkins, Ind. Catch up with Mike, Elven, and Sheriff Hopper. Maybe we'll finally find out what happened to Barb…
The Stranger Things Season 2 Watch Party is at 6 p.m. in CAS Room 522, 725 Commonwealth Ave. Free for BU students with an Eventbrite ticket; register here.
The BU Japanese Student Association is collaborating with the South Campus Residence Hall Association on their annual Haunted House. Try to not get too spooked as you make your way through the basement of 520 Park Drive. Refreshments will be served.
The Japanese Student Association Haunted House is Friday, October 27, at 520 Park Drive, from 7 to 11 p.m. (doors close at 10 p.m.) Tickets are $3 at the door.
This is no family-friendly Barnum & Bailey big top. The Boston Circus Guild returns with its haunting adults-only circus extravaganza, with "never-seen-before acts of aerials, acrobatics, burlesque, sideshow, and more." The death-defying acrobatics are performed by creepy crawlers, demons, and monsters. Hosted by Boston comedian Wes Hazard, with live music courtesy of Emperor Norton's Stationary Marching Band, the event is age 18+ because of graphic content.
Cirque of the Dead performs at OBERON, 2 Arrow Street, Cambridge, on Friday, October 27, at 10:30 p.m., and Tuesday, October 31, at 7:30 p.m. Tickets are available here. Find directions here.
Saturday, October 28
Arguably the cutest Halloween event in Boston, this parade and contest draws pets of all shapes and sizes to parade around the Marketplace in their spookiest garb, then strut down a red carpet in front of a panel of judges. Best of Show, Best Owner and Pet Combo, Best Local Representation, and Most Creative prizes will be awarded. Registration is required for the costume contest, but the parade is free and open to the public.
The Halloween Pet Parade & Costume Contest is Saturday, October 28, at Faneuil Hall Marketplace, 4 South Market St. Take an MBTA Green Line trolley to Government Center and walk across City Hall Plaza.
Join local artists, farmers, chefs, food truck and vintage vendors, and musicians for the final SoWa Open Market of the year. Marking the occasion is the SoWa Spooktacular, a huge family-friendly Halloween Party, with pumpkin painting, face painting, live music, spooky cupcake decorating, DIY succulent pumpkin planters, and a magic show by Darren Yong. Wear your best costume for a chance to win a $500 Visa gift card.
SoWa Spooktacular is at the SoWa Open Market, 460 Harrison Ave., Boston, Saturday, October 28, and Sunday, October 29, from 10 a.m. to 4 p.m. Find directions here.
Calling all ghouls, goblins, and skeletons. Local chocolatier Taza Chocolate is hosting its seventh annual Dia de los Muertos (Day of the Dead) block party. Visitors will be treated to free samples of the company's chocolate. Food vendors including Taco Party, Tex Mex Eats, Tenoch Mexican, North East of the Border, Sabroso Taqueria Boston, and more will be on hand selling a variety of tacos, tamales, snacks, sweet treats, beer, cider, and juice. Elementary and middle school students from the after-school music program El Sistema Somerville and the Latin American cultural group La Piñata will perform.
Taza Chocolate's Dia de los Muertos celebration is free and open to the public from noon to 5 p.m. at the Taza factory, 561 Windsor St., Somerville. Take a Red Line train to Central Square and walk 20 minutes.
Spooky Lights in South Campus
All BU students are invited to join the South Campus RHA for a casual evening of Halloween festivities. There will be pumpkin carving, a photo booth, a costume contest, and free food.
Spooky Lights is Saturday, October 28, from 5 to 8 p.m., at 520 Park Drive. Free for all BU students.
The BU Hong Kong Student Association is once again teaming up with the Chinese Students Association, BU Taiwanese American Student Association, and the Taiwanese Overseas Students Association for an annual haunted house. This year's is a haunted hotel called Scream Inn, with ghoulish ghosts and mysteries in every room. There will be a photo booth, face-painting, bubble tea, food, and a scary movie playing in the waiting area. Buy your tickets ahead of time at a discount.
BUHKSA x CSA x BUTASA x TOSA: Scream Inn Haunted House is Saturday, October 28, from 6:30 to 10:30 p.m. at the SAC Gym, One University Road. Tickets are $5.50 each, $20.50 for a group of 5, in advance, $8 at the door. Purchase tickets at the GSU Link on Friday, October 27, from 11 a.m. to 4 p.m., or here.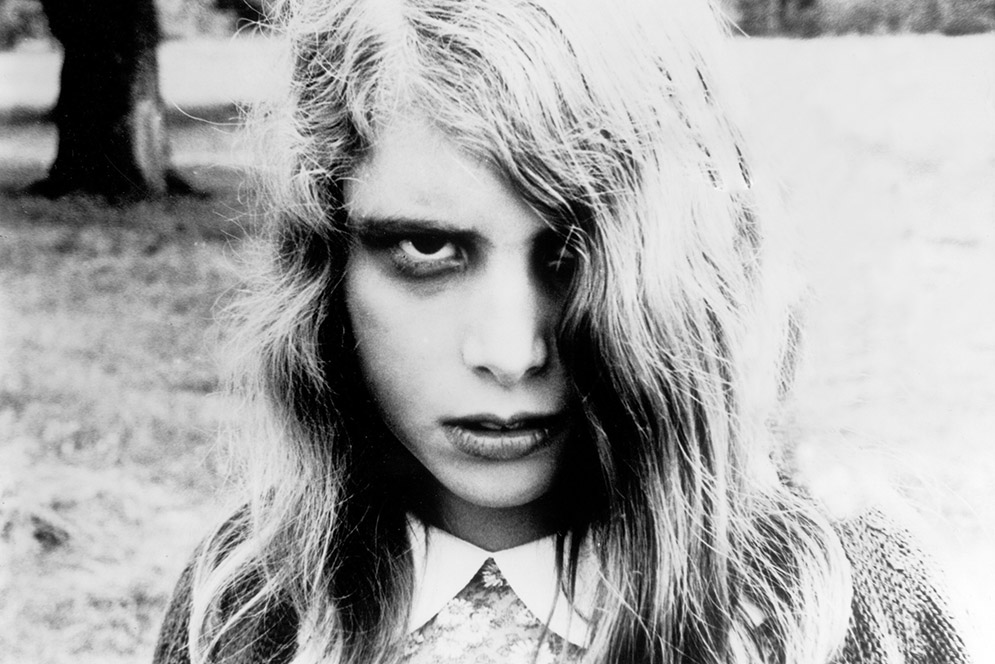 Scary movie fanatics rejoice: the Coolidge Corner Theatre is holding its annual 12-hour Horror Marathon, which kicks off with a screening of George A. Romero's classic Night of the Living Dead (1968), followed by Lucio Fulci's Zombie (1979). In keeping with tradition, the last four titles won't be revealed until they hit the screen, but the theater promises "plenty of ghosts, goblins, and gore to keep the audience up all night"—all in 35 mm.
The Coolidge Corner Theatre Halloween Horror Marathon begins on Saturday, October 28, at 11:59 p.m., at the theater, 290 Harvard St., Brookline. Purchase tickets, $25 for a double feature and $30 for the full marathon, here. Find directions here.
Sunday, October 29
Here's an opportunity to don your costume for a good cause. This 5K walk/run at the Chestnut Hill Reservoir benefits the John Estrella Foundation for Cancer Research, which gives research grants in support of Mass General Hospital's fight against cancer, with the aim of extending the lives of kidney cancer patients. Prizes go to the top finishers and best costumes, and participants can enjoy a postrace Trick-or-Treat, with free goodies from Whole Foods, Fuel Coffee, and Panera Bread.
The Costumes for Cancer 5K Run and 2.5K Walk race starts at 10:30 a.m. on Sunday October 29, at the Chestnut Hill Reservoir, 400 Chestnut Hill Ave., Brighton. Take an MBTA Green Line C trolley to Cleveland Circle. Registration is $28 for adults, $11 for youth. Parties of four or more get $3 off each entry. Register here or by calling 617-642-6257
Over the course of this 90-minute guided walking tour through Boston's historic North End, you'll find out about a side of the city not often heard by tourists. With topics that range from smallpox outbreaks and 1918's influenza epidemic to body snatchers, the molasses flood of 1919 that left 21 dead, and the Brink's robbery of 1950, you're sure to add some hair-raising trivia to your Halloween holiday.
The Dark Side of Boston Walking Tour is Sunday, October 29, at 6 p.m. The tour leaves from the corner of Hanover & Cross Street, Boston, by the statue of boxer Tony DeMarco. Tickets are $13 online, $15 in cash. Private tours are also available.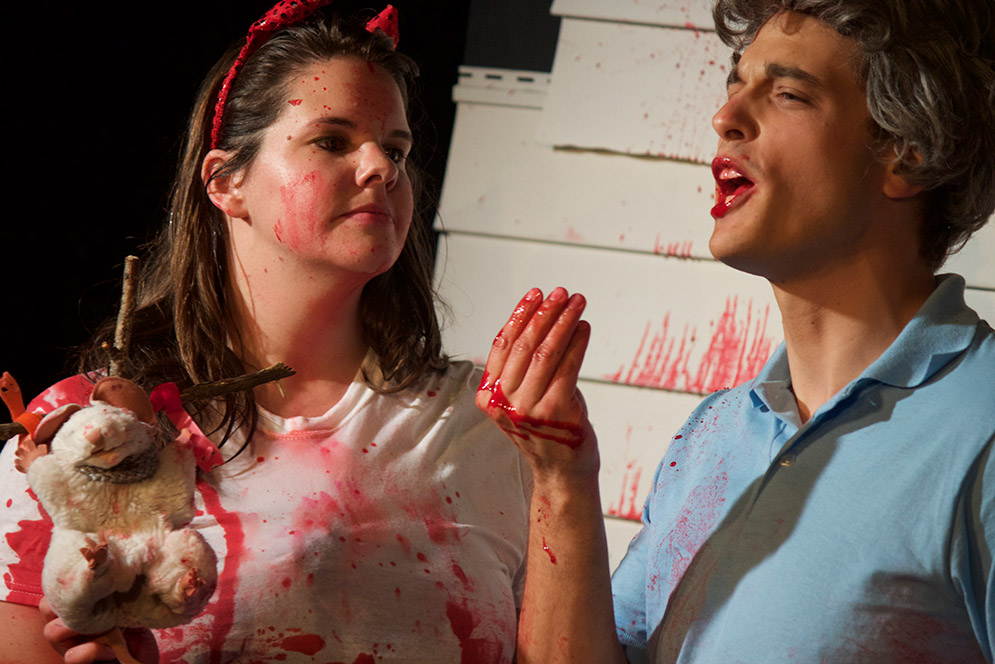 ImprovBoston, one of the city's most famous comedy clubs, is back with its much ballyhooed Halloween-themed show. This year's "Halloween bloodbath" offers an evening of "guts, gore, and musical mayhem," set in an invented reality TV game show, The House Always Wins. It promises all the scripted romance and drama of your favorite reality show, but with more blood and guts. Everyone in the audience is in the splash zone, so you can buy a poncho to keep your costume (or whatever you wear) in tip-top shape for trick-or-treating.
GoreFest XV: Horror House runs through Tuesday, October 31, at ImprovBoston's Studio Theater, 40 Prospect St., Central Square, Cambridge. Find admission prices and show dates and times here. Buy tickets here. Student tickets are $20 (at the door only).
Monday, October 30
Beacon Hill today is one of Boston's most beautiful and desirable neighborhoods, filled with brick townhouses and gas-lit lanterns. But it's also where the infamous Boston Strangler struck twice and where Professor John Webster committed one of the most gruesome murders in the city's history. Learn about these crimes and more during this engrossing one mile, two-hour walk offered by Free Tours by Foot. The tour is rated R for graphic content.
The Beacon Hill Crime Walking Tour is Monday, October 30, at 4:30 p.m. It begins outside the Park Street T station on the eastern edge of Boston Common and ends at the Liberty Hotel, 215 Charles St. The cost: pay what you like. Reservations are required and can be made online.
The Coolidge Corner Theatre continues its Halloween-themed weekend with a double feature showing films based on books by best-selling horror-master Stephen King: first up is Carrie (1976), starring a young Sissy Spacek, followed by Christine (1983), directed by John Carpenter, about a 1958 Plymouth Fury that turns homicidal after it is defaced. These creepy classics are shown in  35mm prints.
The Coolidge Corner Theatre King of Halloween Double-Feature is Monday, October 30, at 7 p.m., at the theater, 290 Harvard St., Brookline. Purchase tickets, $10.25 for adults, here. Find directions here.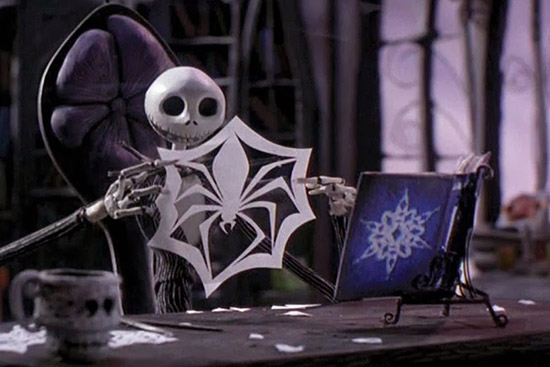 The world-famous Grammy-winning Boston Pops, under the direction of Keith Lockhart (Hon.'04), will perform the entire score of Tim Burton's 1993 animated classic, The Nightmare Before Christmas, both Monday and Tuesday, alongside a screening of the movie. The film's fans are encouraged to dress as their favorite character. "Gourmet trick or treating" and a costume contest precede the performance at 7 p.m. Prizes will be awarded in the following categories: Terrifying, Wacky, Burtonesque, and 2017-themed.
The Boston Pops performances of The Nightmare Before Christmas is Monday, October 30, and Tuesday, October 31, at Symphony Hall, 301 Massachusetts Ave., at 8 p.m. Doors open at 7 p.m. for the  gourmet trick-or-treating and costume contest. Find directions here or take the BU Shuttle to the Huntington Ave stop. Tickets are $45 to $95; students can get free rush tickets with their BU ID and a BSO College Card, available at the GSU second floor Mavens Desk.
Tuesday, October 31
Each week, BU's Howard Thurman Center for Common Ground hosts Tea Time, a casual chat centered around a theme for the week—and of course, tea is served. In the spirit of the holiday, this week's topic will be "Ghost Stories." Join the discussion, facilitated by two HTC Student Ambassadors, and hope your warm tea will guard against the bone-chilling tales of terror.
HTC's Tea Time is every Tuesday, from 3:30 to 5 p.m., in the Howard Thurman Center for Common Ground, 775 Commonwealth Ave., lower level.
Before you head out for trick-or-treating on Halloween, start your sugar rush with some devilish desserts courtesy of BU Dining Services. Head over to Warren Towers or West Campus for a bloody red velvet cupcake, dirt cakes full of gummy worms, or other creepy confections. And to add to the holiday fun, Marciano Commons will be transformed into Boo State Road and serve up a special Halloween Dinner with such festive dishes as vegan pumpkin cranberry soup, evil shrimp grits, and pumpkin fettucine Alfredo.
Halloween desserts will be offered at West Campus and Warren Towers from 5 to 10 p.m., and the Halloween dinner at Marciano Commons from 5 to 9 p.m.
This popular Newbury Street bookstore is hosting "an old-school Halloween carnival." For $20, you can play holiday games, make crafts, get snacks and "one draught of witch's brew." Be sure to dress up: there's a costume contest with gift store cards for the best costumes.
Trident Booksellers and Café's Halloween Party is at 338 Newbury St., Boston, from 7 to 10 p.m. Buy tickets here. Take any MBTA Green Line trolley to Auditorium or Hynes Convention Center.
Somerville Theatre Screening of The Rocky Horror Picture Show
For many, Halloween wouldn't be complete without this 1975 cult classic, starring Susan Sarandon and Barry Bostwick. Adding to the fun: the film will also be performed live in front of the screen by a shadowcast, courtesy of the Teseracte Players of Boston.
The Somerville Theatre screening of The Rocky Horror Picture Show is Tuesday, October 31, at 8 p.m., at the theater, 55 Davis Square, Somerville. Tickets are $15 and can be purchased online. Take an MBTA Red Line train to Davis.
Don't feel like traveling far to celebrate Halloween? Head over to BU Central (temporarily rechristened BOO Central) for a free screening of the classic slasher film Scream (1996), sponsored by Student Activities. Costumes are optional, but strongly encouraged. And best of all, there will be free snacks and candy.
BOO Central is at 8 p.m. in BU Central, 775 Commonwealth Ave., lower level. Free for BU students only. You must have Eventbrite ticket to enter. Register here.
Madeleine O'Keefe can be reached at mokeefe@bu.edu.