POV: Unregulated Stem Cell Clinics Pose Real Threat
Problem growing in United States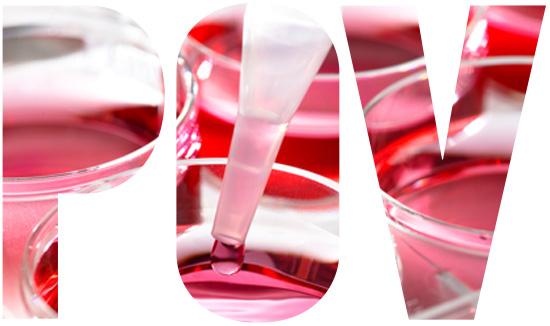 This is the sobering landscape of the direct-to-consumer stem cell industry: hundreds of clinics that offer dubious stem cell treatments. Patients who pay tens of thousands of dollars to receive such treatments with little to no benefit. Regulatory agencies that seem unable to rein in the propagation of stem cell clinics. It is not getting any better.
A Cell Stem Cell study on the global extent of this phenomenon reveals that surprisingly, the distribution of such businesses is skewed toward developed economies. And with hundreds of stem cell clinics currently operating in the United States, the term "stem cell tourism" seems a concern of the past.
Although stem cell treatments target diverse conditions, such as aging, diabetes, neurological disorders, and orthopedic injuries, the interventions themselves are remarkably similar. Blood, bone marrow, or fat tissue is collected from a patient, so-called stem cells are isolated and then readministered to the same patient on the same day. One popular approach involves the use of stromal vascular fraction (SVF), a crude mixture of cells isolated from fat tissue often misadvertised as stem cells. Any purported therapeutic effect is most likely due to temporary reduction of inflammation and has absolutely nothing to do with stem cell properties.
Stem cell clinics claim to be in the avant-garde of regenerative medicine and often tout their unproven interventions as "revolutionary" and "medically innovative." They willfully ignore an important point: no cell/tissue treatment can be effective in the long run if it is not based on solid biological principles. Most of the offered treatments do not seem to be grounded in such principles or to even consider current research in stem cell and developmental biology. At the Boston University Center for Regenerative Medicine, we are convinced basic biology holds the key to effective cell-based therapies and vehemently disapprove of approaches amounting to blind human experimentation.
We are particularly concerned about advertised interventions for respiratory diseases, such as COPD (chronic obstructive pulmonary disease), cystic fibrosis, and interstitial lung disease. A handful of legitimate, well-controlled phase I clinical trials have shown that mesenchymal stromal cells are safe when used for the treatment of COPD and acute respiratory distress syndrome, but scientists have not yet demonstrated that they are effective. Yet, stem cell outfits offering such treatments are on the rise in the United States and abroad, despite widespread and vocal opposition, as highlighted in our recent AnnalsATS editorial and in a statement signed by several respiratory societies and lung disease patient foundations. Clinics make extravagant, hollow claims through aggressive marketing, charge exorbitant out-of-pocket fees, and even register their experimental, patient-funded treatments in the federal ClinicalTrials.gov database.
On the regulatory front, there has been intense debate among scientists, business interests, and the US Food and Drug Administration (FDA) on the issue of patient access to experimental/novel stem cell treatments. Recent FDA moves, such as a warning letter to outfits offering SVF treatments and a public hearing on new draft guidance regulations, signify a shift in the agency's thinking. The FDA appears determined to close loopholes allowing the existence of unregulated stem cell clinics, but it is unclear how nonbinding guidance will translate into concrete regulatory action. In an opposing move, recently proposed legislation (the REGROW Act) introduced a conditional approval pathway for cellular products based on demonstration of safety and "a reasonable expectation of effectiveness." The act has drawn support from several organizations, but also has met with opposition from industry, patient advocacy groups, and scientific societies such as the International Society for Cellular Therapy and the International Society for Stem Cell Research. Key provisions of this act are now incorporated in the 21st Century Cures Act and it is still debatable whether the proposed changes will benefit or harm the field of regenerative medicine. As pointed out in a recent NEJM editorial, there are existing FDA mechanisms for expeditious translation of clinical research—such as Expanded Access, Fast Track, and Breakthrough Therapy—that clinics and companies with promising, scientifically sound cellular therapies can use.
The global rise of stem cell clinics has been the problematic answer to the tension between the promising new field of regenerative medicine and the high demand for novel therapies driven by patients with incurable diseases. There is no doubt that regeneration of tissues and organs will become a clinical reality. Our scientific community needs to conduct an open and honest dialogue with funding agencies, patient advocacy groups, and the general public—and this is possible only by communicating our findings without hype and by providing realistic timelines for clinical translation. Patients, scientists, and clinicians who believe regenerative medicine has much more to offer than unregulated and unproven stem cell treatments can still turn the tide.
Laertis Ikonomou, a School of Medicine assistant professor of medicine at the BU Center for Regenerative Medicine and the BU Medical Campus Pulmonary Center, can be reached at laertis@bu.edu.
"POV" is an opinion page that provides timely commentaries from students, faculty, and staff on a variety of issues: on-campus, local, state, national, or international. Anyone interested in submitting a piece, which should be about 700 words long, should contact Rich Barlow at barlowr@bu.edu. BU Today reserves the right to reject or edit submissions. The views expressed are solely those of the author and are not intended to represent the views of Boston University.