Marsh Chapel Summer Preaching Series Stresses Compassion
BU and outside preachers will draw lessons from Luke's Gospel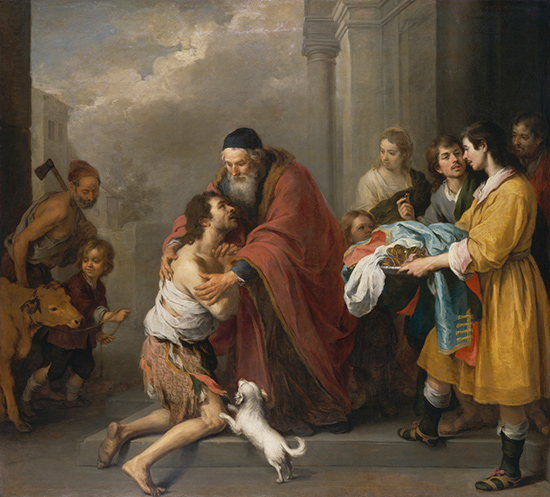 After a bruising presidential primary season that saw the put-down lifted up to an art form, the Rev. Robert Allan Hill hopes Marsh Chapel's 10th annual summer preacher series will offer an antidote.
The series kicks off Sunday, July 3, with the first of seven sermons on Luke's Gospel and its central theme of compassion. The Lukan Horizon, as the series is named, seeks "to remember the compassion—the passion for compassion—in the person of Jesus the Christ," says Hill, dean of Marsh Chapel. The Gospel stresses humanitarianism and forgiveness; it's the only one of the four Gospels with the stories of the Good Samaritan and the Prodigal Son, and it is full of sympathetic portrayals of women.
This message, Hill contends, contrasts with the "less than appealing and frankly appalling conditions of some parts of our culture that have been revealed in some ranges of the presidential campaign." His own preaching over the past few months has referenced (without naming him) Donald Trump and his tendency to disparage his political opponents.
The compassion motif also echoes several recent Commencement addresses, Hill says, including the Baccalaureate talk this spring by Peace Corps director Carrie Hessler-Radelet (CAS'79, Hon.'16), who called on BU graduates to "embrace the cause of humanity with optimism and enthusiasm."
Brother Lawrence Whitney (STH'09,'11,'18), University chaplain for community life, will preach the first sermon of the series on Sunday. His topic, Making Our Way Ritually, will compare Luke's story about the road to Emmaus (where the resurrected Jesus appeared to two disciples and interpreted scripture for them) to text from the Confucian Book of Rites.
Hill will preach at the August 7 service. The other summer homilists will be:
July 10, Jessica Chicka (STH'07,'11,'17), University chaplain for international students;
July 17 and 24, Lawrence E. Carter (STH'68,'70,'79), dean of the Martin Luther King, Jr., International Chapel at Morehouse College;
July 31, Mark Y. A. Davies (STH'01), Wimberly Professor of Social and Ecological Ethics at Oklahoma City University; and
August 14, the Rev. Susan S. Shafer, retired senior minister at Asbury First United Methodist Church in Rochester, N.Y.
Past summer themes have included the concept of the Beloved Community of Martin Luther King, Jr. (GRS'55, Hon.'59) last year and what the gospels can teach young adults in 2014. The summer preaching series, launched a decade ago, aims in part to reach BU students who attend Marsh worship during the academic year and listen to its summer services on the internet or WBUR 90.9 FM, BU's National Public Radio station. The Marsh Chapel service is held each Sunday at 11 a.m.