Huntington's The Second Girl Shadows O'Neill
Premiere of a reimagining of Long Day's Journey into Night
In his new play The Second Girl, Ronan Noone turns Eugene O'Neill's classic Long Day's Journey into Night upside down, taking things from the parlor to the kitchen to illuminate the trials of the Tyrone family's two Irish immigrant servant girls and the chauffeur as the family's drama unfolds upstairs. The Huntington Theatre Company is staging the play's world premiere tonight at 8 p.m. at the Calderwood Pavilion at the Boston Center for the Arts, where it runs through February 21.
Noone (GRS'01), a former Huntington playwriting fellow, is a College of Arts & Sciences adjunct assistant professor in the MFA in playwriting program, and "has been a central part of the Huntington's family since 2003, when he was named to the very first cohort of Huntington Playwriting Fellows," says Peter DuBois, Huntington artistic director. "Our audiences responded so warmly to Brendan, his play about an Irish immigrant finding his way in his adopted home of Boston, and I know they'll feel the same about his latest work, which intimately explores the longings of the secondary characters from one of the 20th century's greatest dramas."
Directed by Campbell Scott, The Second Girl is set in the Tyrone family kitchen in August 1912. After a transatlantic passage, Cathleen joins the household as the new maid, or the "second girl," working alongside her aunt Bridget, the cook, and Jack, the mechanic-turned-chauffeur. With the Tyrones occasionally heard from offstage, the trio plays out their own long day, sharing their hopes, fears, and desires. Christopher Donahue (the Huntington's Journey to the West and A Midsummer Night's Dream) as the chauffeur, Kathleen McElfresh (the Huntington's Brendan, Present Laughter on Broadway) as the cook, and MacKenzie Meehan (Broadway's War Horse) as the second girl make up the onstage cast of three. Greg Balla and Huntington veteran Karen MacDonald (CFA'72) provide the offstage voices of the Tyrones.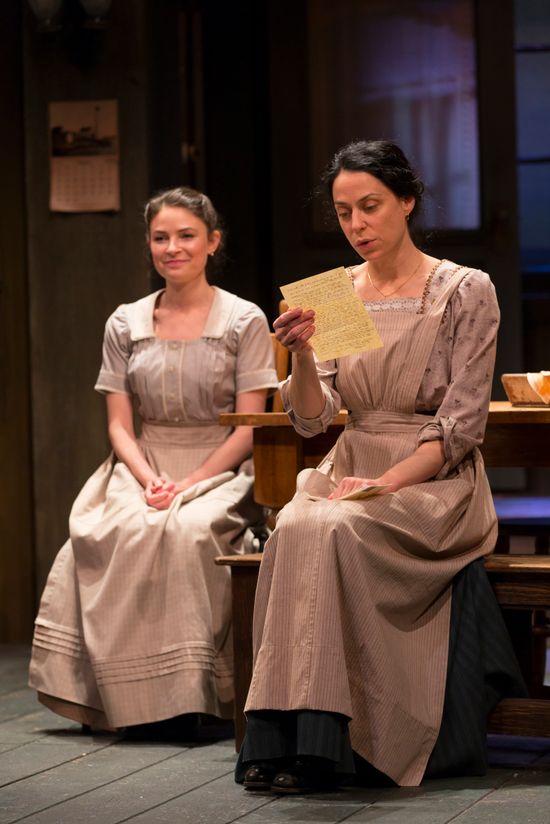 The Second Girl "tells an immigrant American story about what it means to come to America and what being American means to so many," says Noone. "It is a thrill to have this play go up in my hometown and at the Huntington Theatre Company, and it is tremendous to be working with Campbell Scott again." The son of George C. Scott and Colleen Dewhurst, Scott is a film and television actor with numerous directing credits, and he appeared in Noone's play The Atheist at the Huntington in 2007. The Second Girl is "mature and subtle playwriting, and I can't imagine a better theatrical environment in which to premiere it," Scott says.
Noone immigrated to the United States from Connemara, Ireland, in 1994. His first play, The Lepers of Baile Baiste, won the Independent Reviewers of New England (IRNE) Award for Best New Play. It was workshopped at BU's Boston Playwrights' Theatre with Nobel Prize–winning poet and playwright Derek Walcott (Hon.'93), a retired College of Arts & Sciences creative writing professor, and won the Michael Kanin Kennedy Center National Playwriting Award. His second play, The Blowin of Baile Gall, was nominated by the American Theatre Critics Association for the Steinberg New Play Award and won the Elliot Norton Award for Outstanding New Script and the IRNE Award for Best New Play.
BU Today spoke with Noone about drawing inspiration from O'Neill, the challenges faced by new immigrants, and how tending bar helped him identify with the servant class and made him a better storyteller.
BU Today: How long has The Second Girl been in development?
Noone: I wrote it in July 2012, sent it to Campbell, and he said, "I want to direct it." Quite a few drafts occurred in between then and now, and here we are.
How did your personal immigrant experience shape the play?
When I came to America first to work on Martha's Vineyard, I took freelance jobs, working in the kitchen of wealthy families, I worked as a bartender, I did what so many who came before me did—whatever they needed to do to survive in America. You start out alone and you make it on your own.
Tell me about the inspiration for the play.
I've been reading O'Neill since my 20s, and back then I didn't necessarily understand the dynamic in his plays. The first one I read was The Iceman Cometh, but I did know there was such magic, and an exploration of character, that I hadn't seen before. You might have read something 10 years ago that suddenly explodes inside you in a way that influences everything you're writing now; you don't know why it happened. But that's what happened with A Long Day's Journey, after working those jobs. At 22 0r 23, you think there's an awful lot of conflict, but you understand as you get older that only love can keep families like the Tyrones together. There are things you can say only to your family and they'll still love you.
Will people unfamiliar with Long Day's Journey still get this play?
The play stands by itself. It is its own story, with sounds that bleed in from the parlor and sounds from outside. The characters stand by themselves. These are three people who are laboring all through the day, whatever their conflicts or burdens, and they make sure that breakfast, lunch, and dinner are served. This is a play that tells you a lot about what servants went through 100 years ago and maybe go through today in order to survive.
Is there something particularly Irish about the play's sensibility or is it universal?
It's universal. I think there's a resonance beyond the characters simply being Irish, the way Long Day's Journey is much more than an American story. Hopefully people will recognize something in a character, or be transported. A character does or says something and it takes you to something in your own life, and maybe you understand things better. I hope so.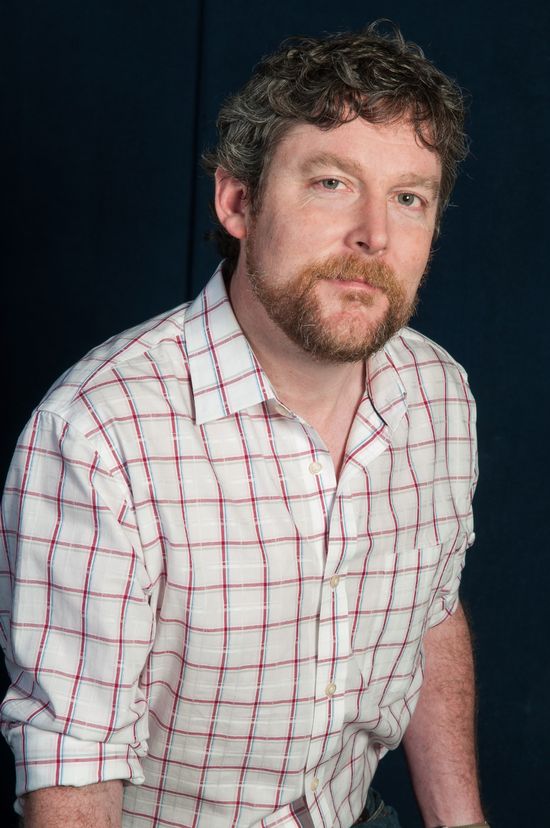 Do your plays have a recurring theme or themes?
I think the recurring theme is trying to find home. Maybe if you feel you've been uprooted either emotionally or physically, home is when those roots begin to take, home is where you develop a sense of comfort.
Might this be called a woman's play?
Well, I didn't go into it thinking I'd take a female perspective. I just wanted to tell a story I've experienced enough in my life. But I don't know too many stories where female characters have been represented in a full way without being mocked or having fallen into some melodramatic cliché.
Who are your favorite playwrights and authors?
Along with O'Neill, the Irish playwrights J. M. Synge and Sean O'Casey. Particular plays have had a great resonance. One is Horton Foote's A Trip to Bountiful.
Tell us about your association with Campbell Scott.
He read my play The Atheist in 2005 and acted in it. Our relationship grew over the years, and when I was writing this play I was thinking about him. I also knew that his honesty would tell me where it stands, would tell me where it's not good enough, tell me if it's working. He wrote back quite soon to say he wanted to direct it. It can't get much better than that. He had a vision that would bring the play to life, and we have developed tremendous trust in each other over time. We can have differing views without it being a conflict.
Your play involves a secret, which we won't divulge here. How do secrets deepen and propel drama?
It's fascinating really. If you admit the secret, the play is better. In Long Day's Journey, the secret is out, so the more avoidance of it there is, the more you're able to dig into the character, the further away from cliché you become. With some plays you're on tenterhooks wondering what's going to happen. The Second Girl is not that kind of play.
How did your experience at BU shape your career?
Playwrights' Theatre accepted my first play, and I won a Kennedy award. It was a play about church abuse. Now I teach at BU and have so many resources, it's just unbelievable. And O'Neill died at the end of the street. I don't think I'm here by accident.
The Huntington Theatre Company's production of The Second Girl opens tonight, January 30, at 8 p.m. and at the Calderwood Pavilion at the Boston Center for the Arts, 527 Tremont St., Boston, and runs through February 21, 2015. Tickets may be purchased online, by phone at 617-266-0800, or in person at the BU Theatre, 264 Huntington Ave., or the Calderwood box office. Patrons 35 and younger may purchase $25 tickets (ID required) for any production, and there is a $5 discount for seniors. Military personnel can purchase tickets for $15, and student tickets are also available for $15. Members of the BU community get $10 off (ID required). Call 617-266-0800 for more information. Follow the Huntington Theatre Company on Twitter at @huntington.