Play Ball
Catch the minors tonight in Lowell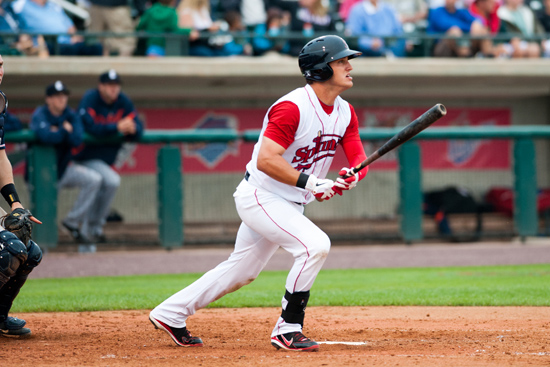 One of summer's signature pastimes—taking in a baseball game—isn't always an affordable option for the budget-conscious in Boston. Tickets to Red Sox games are often prohibitively expensive for students and families. Happily, there's another option tonight, as the minor-league Lowell Spinners host the Hudson Valley Renegades at 7:05 p.m. at Edward A. LeLacheur Park in Lowell.
Tickets for the minors cost less than for the Red Sox, for whom Lowell is the Class-A farm team in the New York-Pennsylvania League. Since its founding in 1996, more than 60 former Spinners have gone on to play in the major league, many with the Red Sox. The Spinners play 76 games a season, half of them at home. The other Boston-area minor league team, the Pawtucket Red Sox (Boston's Triple A affiliate in the International League) next play at home on July 30, when they take on Syracuse.
Game time for the Spinners tonight is 7:05 p.m. at Edward A. LeLacheur Park, 450 Aiken Street, Lowell, Mass. Single-game ticket prices are $7 to $10. Find availability and directions to the parkhere.