What Not to Do at the Job Interview
Don't get too cozy. And please, cover the belly button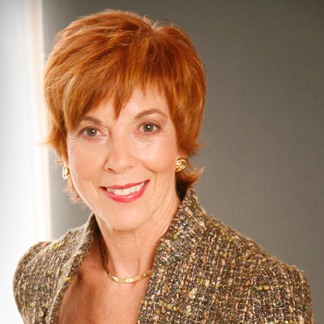 Graduating seniors who assume they can impress prospective employers by relying on their instincts are making their first bad career decision, says interview training coach Claudyne Wilder. She encourages everyone looking for a job in this market to videotape themselves and take a good critical look at their performance.
Wilder, founder of the Boston-based consulting firm Wilder Presentations, will conduct two workshops for graduating seniors on innovative interviewing strategies and résumé writing skills on Tuesday, April 6, at 4 and 5:30 p.m., in the George Sherman Union's Metcalf Hall. Sponsored by the Howard Gotlieb Archival Research Center, the two hour-long Go Get That Job! workshops include mock interviews and one-on-one résumé reviews. Interested students should RSVP to archives@bu.edu.
BU Today spoke with Wilder, a consultant to the Gillette Company, the Nature Company, and many others, about what it takes to ace a job interview and about the most common missteps that can sabotage even the best qualified applicants.
BU Today: What's the most common mistake people make during a job interview?
Wilder: They don't organize themselves beforehand. You have to prepare how you're going to answer questions. My focus is how to organize information in a way that you can speak clearly and concisely.
What do you mean by organizing beforehand?
You must prepare the content of what you're going to say, and how to dress. You have to prepare two interview outfits, and you need to know more than a few details about the company you're going to. Go online, talk to friends or acquaintances in the company. I had a client who made himself a book, about 20 pages long, that had interview questions with his responses and the stories he planned to tell to illustrate his points. He wrote it out and he practiced it and got a fabulous job.
How does lack of preparation manifest itself?
People just go on and on. For example, when an interviewer says, why do you want this job, rather than saying, I believe I can add these qualities to the position and make it a good fit, and then stopping, they just keep talking. People ramble on because they're not prepared with an answer or a story — such as, when I was running this team I did this and that. They're not proactive. You have to go in there with three things you want the employer to know about you.
Why three things?
You can remember three things you've prepared to say about yourself, and it's okay if you get nervous and forget one.
What's the most common faux pas students make on their very first interviews?
In school you're trained to say a lot. You get good grades when you say a lot. But in business it's the opposite — you're considered a better communicator when you say less, when you get to the point and then be quiet. You don't get points for talking on and on in business the way you do in class. The interviewer's saying to himself, would I want to talk to this person every day?
Is doing your homework and preparing some responses enough?
No. The other thing people don't do is practice out loud and tape themselves. We all think we look and sound a certain way, but then you see yourself and you go, oh, this is not what I think I'm like, I don't look at the person talking to me, I say a lot of ums, I don't pause. I tell people, if you're serious about getting better, you have to tape yourself.
What about appearance? Is a suit always necessary?
You have to know what the attire is in the company. Sometimes a suit, sometimes not a suit, but women should always wear some kind of a jacket, because women are perceived differently when they have a jacket on, even by other women. Slacks are fine as long as they look great, as long as they fit. Belly buttons shouldn't be showing. You should look like you're going to work, not like you're going out to lunch or dinner with friends, which is difficult for young women because the clothes for sale in most stores are really not for business.
So many of these rules seem to be about conforming, and toning things down. Don't employers want people with personality?
You have to know what job you're looking for. If you're in marketing and sales, they don't want you to sound monotone. But if you're an accountant, they don't want you to start telling them how inventive and creative you are. You have to radiate enough personality so they're not saying, do I want to work with this person?
Does humor have a place in a job interview?
It's great if it fits in. You should never tell jokes, of course, but some people are really good at ad libs. You want the interviewer to feel you're a person, not a robot, but you don't want to say, oh I fell in the mud the other day. But you can use humor to make a point. For example, I might tell an interviewer, "Well, I've lived with a lawyer for many, many years so I know how to negotiate." Don't get too cozy, though; that's not the purpose here.
I've always found lunch interviews traumatic. What are some mistakes to avoid?
I've been told that employers take a person out to eat to see how the person behaves in a restaurant with other people. If someone's not nice to the waitress, that's a deal breaker. Applicants have to be aware, if you're out at some lunch or dinner with prospective employers, they're watching you like a hawk. You shouldn't drink, you shouldn't have dessert, you shouldn't ask to taste someone else's food — they'll think you're too weird. It's crazy to take a drink, even if they try to get you to order one.
Any special rules for phone interviews?
Yes. You should be standing up while you're talking, and be energetic. You have to pretend the person's in front of you or you might sound monotone. Interviews are a lot more work on the phone.
No matter how much a person prepares, don't you think it's hard not to be nervous?
If you're nervous, you didn't practice enough. You shouldn't walk in being so nervous. You should be preparing; you should be practicing out loud, over and over again. In the actual interview you may not say it that way, but you should prepare yourself enough so it's easy. I tell people that if you've prepared enough, when things go awry in some way you can handle it because you're not so occupied with your own thoughts.
Is it worth trying to find out why you didn't get a job?
You know, you could say to yourself, I nailed the questions, I feel good about how I came across, but still it's hard to know what the interviewer thought. They're not going to say, you did a lousy job on the interview and we're not going to hire you.
Interview training coach Claudyne Wilder will hold two Go Get That Job! workshops on Tuesday, April 6, at 4 and 5:30 p.m., in the GSU Metcalf Hall, 775 Commonwealth Ave., sponsored by the Howard Gotlieb Archival Research Center. The event is open only to graduating seniors with valid ID; interested students should RSVP to archives@bu.edu for space in one of the workshops and should bring two copies of their résumé.
Susan Seligson can be reached at suselig@bu.edu.