Op-ed in Aljazeera on IMF's 65th Anniversary by Faculty Fellow Kevin P Gallagher
Pardee Faculty Fellow Kevin P. Gallagher wrote an op-ed for Aljazeera reflecting on the 65th anniversary of the IMF.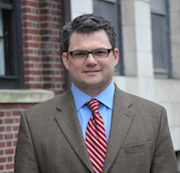 Dr. Gallagher argues that in some ways the IMF is slowly going back to Kenyesian policy roots in wake of the 2008 crisis.
"The IMF has reflected on its past wrongs, and has promised to change its ways in the wake of the crisis. The fund has created new lending facilities such as the Flexible Credit Line and the Precautionary Credit Line, which offer lines of credit to nations in order to prevent a crisis – as opposed to its traditional "stand-by" agreements for countries in dire need. Importantly, these new facilities attach very little by way of conditionalities and countries are free to use the lines of credit for purposes they see as fit."
However, in other ways Kevin Gallagher argues the IMF has not updated practices.
"All these developments show that the IMF is showing some real signs of moving in the right direction. But when it comes to the standby arrangements for the countries most in need, it still seems a lot like the old IMF. It has officially changed its stance on these programmes – saying that the conditionality programmes no longer adhere to the most vulnerable segments of society, and that wholesale micro conditionalities like privatisation are a thing of the past. But their actions often speak louder than their words."
To read the entire article click here.