Academics
Neuroscience Degree Requirements
A total of seventeen (17) courses are required for the Neuroscience major offered multiple departments and colleges. A grade of  'C' or higher is required in all 17 courses to receive credit toward the major. Students must earn a total of 128 CAS credits prior to graduation.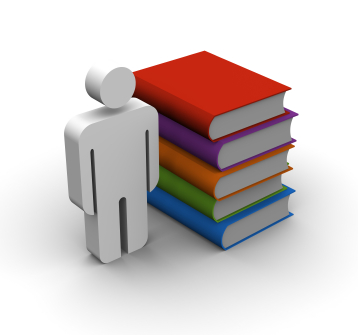 Five (5) core neuroscience courses:

Seven (7) basic science courses that will provide an appropriate background for neuroscience:
Five (5) electives from (see Course Worksheet for full list of electives):
GROUP 1: Neurobiology electives
GROUP 2: Cognitive Neuroscience electives
GROUP 3: Computational and Theoretical Neuroscience electives
Restricted Group
Note: The following elective requirements must be completed.
Breadth Requirement:

At least one (1) elective must come from a second topic group (in other words, all five electives MAY NOT come from a single topic group).
Up to two (2) electives may be selected from the

Restricted

list. These courses do not satisfy the Breadth Requirement.
Research Requirement:

1. Successful completion of NE 102 and NE 203

-OR-

2. Two (2) consecutive semesters of Directed Study as junior or Senior or Senior Thesis

-OR-

3. Upper level elective with lab component
Ten (10) CAS Required courses:
Four (4) semesters of Foreign Language
Four (4) Divisional Studies:

Two (2) Social Sciences
Two (2) Humanities
Neuroscience Electives:
All course descriptions can be found on the CAS Bulletin.
Group 1: Neurobiology Electives
NE 230, NE 322*, NE 455, NE 545, NE 481, NE 554, NE 520, NE 445*, NE 525, NE 535, BI 599
Group 2: Cognitive Neuroscience Electives
PS 222, NE 234, NE 337, NE 338, NE 323*, NE 333, NE 528, NE 529, NE 544
note: you may not receive credit for both NE 337 and NE 338; PS333 not cross-listed as NE333 will NOT count as a Neuroscience elective

Group 3: Computational Electives
NE 360*/HS 361*, MA 565, CS 565, MA 421, CN 500*, CN 520*, NE 3X0*, NE 530, MA 578, CS 542, CN 510, CN 530-580, NE 449*, BI 502
BI 203, CH 203, MA 416, CS 111, CS 108, MA 226, MA 242, BI 315, CS 112, ENG EK 127
note: you may not receive credit for both CS 108 & ENG EK 127
Divisional Studies Program
The Divisional Studies Program requires six (6) one-semester divisional studies courses, two (2) in each of the three divisions outside the division of one's major concentration. Divisional studies courses are accessible to non-majors and effectively serve as a broad introduction to a specific discipline. Additional information about general education requirements and both the Core Curriculum and Divisional Studies Program can be found here.
Research
Boston University Undergraduate Bulletin
Find necessary information regarding the College of Arts and Science's practices and procedures in the undergraduate bulletin.