Sustainability Resources Center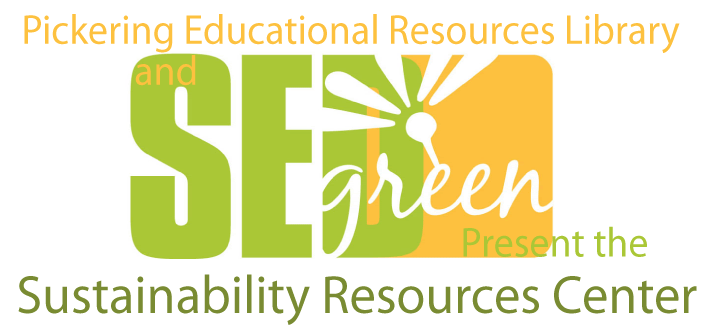 The Sustainability Resources Center (SRC) is a multifaceted space where Sustainability and Green groups from all over campus can meet, plan, explore and innovate. Please consider this your space to learn about the complex issues that effect our environment. Our growing collection of books and multimedia, Watt Meters, and other items will help promote green thinking and action throughout campus. We welcome your suggestions for other green resources.
The SRC is equipped with a large meeting table and 8 chairs, a projection screen for presentations (portable projectors can be borrowed from the IMC), and a 32 inch flat screen television with headphones. The versatile space is perfect for group meetings and individual study.
BU community members may book the room at the discretion of the PERL Librarian and staff.
Reservations must be 24 hours in advance and for normal library hours.
View our calendar and submit a reservation.
The Sustainability Resources Center is a collaboration between SEDGreen and the Pickering Educational Resources Library (PERL). SEDGreen is one of BU's oldest and most active green groups, encouraging environmental awareness within all aspects of the School of Education. PERL is one of BU's many libraries and focuses on serving the scholarly needs of the School of Education and all BU students and faculty interested in the field of education. The Sustainability Resources Center is located on the basement level of the School of Education, inside PERL.