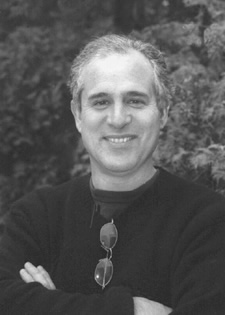 Rick Reibstein
Educational Background
JD, Brooklyn Law School, 1981
Current Research
Richard Reibstein is interested in issues relating to the improvement of environmental governance: effective ways to assist people (in corporations, schools, agencies, households) in reducing pollution and environmental impact; and efficient ways to regulate to ensure a bottom line of necessary progress. He is currently developing the Regulated Community Compliance Project, which is now focusing on ensuring that real estate professionals understand the federal requirements pertaining to lead paint in residences.
Articles Published By Rick Reibstein
Tools of P2 for GHG: "Using the Tools of Pollution Prevention to Reduce Greenhouse Gas Emissions", (Environmental Law Reporter, 2009), advocates a rich mix of governance tools and learning from the success of pollution prevention programs.

rccpnhpoan: "No More Spreading Lead", (New Hampshire Property Owners Newsletter, 2009), explains how fully observing the letter and absorbing the spirit of lead paint law would be of benefit to the regulated community (for example, landlords), and not just those potentially exposed to lead.

SUSTAIN: "What if Technical Assistance Really Works?" (Sustain, 2008) reports on data proving a program of onsite, confidential technical assistance by the state can produce substantial reductions in toxics use, and builds "social intellectual capital" for solving common problems.

timetoget real: "Time to Get Real: The Necessity of Legal Accountability for Responsible Transnational Commerce" (Environmental Law Reporter, 2007), argues that worldwide responsible corporate behavior will not properly evolve in the absence of legal remedies, and proposes that corporations interested in being identified as responsible should make themselves accountable across borders.

preventive_preparedness: "Preventive Preparedness: The Highest Value Emergency Planning", (Environmental Quality Management, 2006), describes the value of emergency planning that is integrated with other efforts and is not just about response, but which addresses the root cause of the risk, the use of dangerous chemicals. "The bomb can't go off if there is no bomb."

Goodfaith: "Good Faith as a Fundamental Principle of Relational Environmental Governance" (Environmental Law Reporter, 2002), argues that enforcement policies providing for penalty breaks when violating entities have acted in good faith should be broadened to include "precontact" good faith before enforcement commences.  It recommends an approach of helping first and encouraging willing compliance, with enforcement strong but applied carefully, to foster desired behavior, and that this better reflects reality and creates the relationship between government and the governed needed for improved environmental performance.