Student Association
The mission of the #BUCPUA Urban Planning Association (formerly known as the City Planning and Urban Affairs Student Association) is to create opportunities for students, alumni, professors, and associates in the Master of City Planning, Master of Urban Affairs, and Bachelor of Science in Urban Affairs programs to get to know each other and explore their chosen career paths. We also welcome anyone from BU and the Boston Consortium interested in city planning and urban affairs. We take our love of all things urban out of the classroom and into casual conversation, the field, and beyond.
The Association hosts social, service, learning, and networking events meant to bolster the sense of community within the programs and the BU community, and to further student and alumni interests into the various fields within urban affairs and city planning.
The Urban Planning Association (UPA) was founded by Pablo Aboumrad, MCP'08, in 2006 as an informal group of students interested in strengthening community relationships within the program and with other institutions. In 2014, the group's officers decided to pursue official status as a Boston University student organization, and earned that recognition in 2015 with the new title of Urban Planning Association.
UPA Executive Board members are elected annually during the spring semester. A list of current members and positions can be found below. The UPA regularly hosts events for students, faculty, and alumni alike. The First Friday of every month is reserved for a social gathering at one of the many Boston-area pubs or restaurants—we even manage to cross the river and explore Cambridge as well! An annual Fall Meet and Greet welcomes incoming and returning students, while ice cream socials and dinner-with-a-professor offer opportunities to get to know faculty outside of the classroom. Semi-annual alumni mixers facilitate networking between current and former students and promote discussions about employment opportunities and navigating the planning field. On-hand for these events are many of the Massachusetts-based MCP/UA graduates who can be found working at all levels of local and state government, town and regional planning councils, private firms, and not-for-profits.
Potential, current, and former students are encouraged to contact us with any questions or suggestions. The Urban Planning Association can be reached at upa@bu.edu, visited on our Facebook Group Page of #BUCPUA Urban Planning Association, or on our UPA website.
2016–2017 Executive Board Members
President: Luis Quintanilla
Originally from Monterrey, Mexico, Luis is an Industrial and Systems Engineer with ten years of work experience in manufacturing, production control and logistics, and new products development. Luis is now a full-time international student at BU, currently enrolled in the MCP Program and he is passionate about efficient and sustainable transportation solutions in urban settings.
---
Vice President: Yi Ding   
A energetic Chinese girl from Beijing, Yi recently finished her undergraduate studies in Beijing Jiaotong University. She majored in transportation for her undergraduate degree, and she hopes to explore transportation while here in Boston.  Yi is now a full-time international student at BU, currently enrolled in the MCP program.
---
Public Affairs Officer: Alejandro Delgado
Alejandro is a senior executive from Medellín, Colombia with more than 16 years of experience in the use of science, technology, and innovation for community wealth. The scope of his knowledge and expertise includes economic and geopolitical analysis, innovation policy deployment, economic and business development tools, project management, and entrepreneurship. Alejandro is interested in urban economic development through the convergence of technology, sociology, psychology and biology.
---
Secretary: Michael Schulte  
Michael is a long time resident of the city, having first moved here to earn his B.A. in History at Boston University. He also enjoys a variety of sports, especially baseball, and he gives walking tours as a docent with Boston By Foot. Other hobbies include cooking, sailing, and playing the ukulele.
---
Treasurer: Yunwen Ou  
Growing up in a coastal city of South China, Yunwen majored in human geography as an undergraduate and worked in transportation department of Guangdong Province for nearly one year.   Yunwen is currently a full-time student at BU, pursuing a master degree of city planning, focusing on environmental planning, especially public health changes due to urban development.
---
International Student Officer: Xueer Liu
Xueer comes from a city that has rapidly grown during the past 30 years, representing an age of dramatic urban transformation in China.   She has studied abroad, experiencing the Neighborhood Unit-style development in New Jersey and collaborative planning in Seattle.  After finishing her Bachelor's in City Planning and Asian Studies from the University of Washington, she now is a student at the BU Master of City Planning program. Her interests lie in urban design and data analysis.
---
Social Media and Marketing Officer:  Zhaonan Wang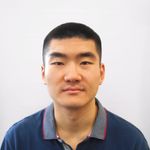 Growing up in Beijing, China, Zhaonan earned his bachelor degree in GIS (Geographic Informatate change and sustainability.ion Systems) at Peking University. Now he is enrolled in the MCP (Master of City Planning) program, and he expects to graduate in January 2017.  His expertise is in data analysis, applying tools like GIS and statistics. Throughout the years, he has participated in research projects about GIS, remote sensing, climate change, and sustainability.
---
#BUCPUA Student Ambassador at-large:  Monique Yaptenco

Monique grew up in a sleepy college town, living on one of the foothills of a dormant volcano overlooking the campus of the University of the Philippines at Los Baños.  She is a Master of City Planning candidate, having started her studies in the Fall of 2015.  She has a certificate in Global Sustainability from UCLA Extension and has worked for the United Nations Secretariat in New York City and the Christchurch City Council in New Zealand.  She works full-time as Compliance Coordinator for Boston University.