Student Association
The mission of the #BUCPUA Urban Planning Association (formerly known as the City Planning and Urban Affairs Student Association) is to create opportunities for students, alumni, professors, and associates in the Master of City Planning, Master of Urban Affairs, and Bachelor of Science in Urban Affairs programs to get to know each other and explore their chosen career paths. We also welcome anyone from BU and the Boston Consortium interested in city planning and urban affairs. We take our love of all things urban out of the classroom and into casual conversation, the field, and beyond.
The Association hosts social, service, learning, and networking events meant to bolster the sense of community within the programs and the BU community, and to further student and alumni interests into the various fields within urban affairs and city planning.
The Urban Planning Association (UPA) was founded by Pablo Aboumrad, MCP'08, in 2006 as an informal group of students interested in strengthening community relationships within the program and with other institutions. In 2014, the group's officers decided to pursue official status as a Boston University student organization, and earned that recognition in 2015 with the new title of Urban Planning Association.
UPA Executive Board members are elected annually during the spring semester. A list of current members and positions can be found below. The UPA regularly hosts events for students, faculty, and alumni alike. The First Friday of every month is reserved for a social gathering at one of the many Boston-area pubs or restaurants—we even manage to cross the river and explore Cambridge as well! An annual Fall Meet and Greet welcomes incoming and returning students, while ice cream socials and dinner-with-a-professor offer opportunities to get to know faculty outside of the classroom. Semi-annual alumni mixers facilitate networking between current and former students and promote discussions about employment opportunities and navigating the planning field. On-hand for these events are many of the Massachusetts-based MCP/UA graduates who can be found working at all levels of local and state government, town and regional planning councils, private firms, and not-for-profits.
Potential, current, and former students are encouraged to contact us with any questions or suggestions. The Urban Planning Association can be reached at upa@bu.edu, visited on our Facebook Group Page of #BUCPUA Urban Planning Association, or on our UPA website.
2017–2018 Executive Board Members
President: Patricia Cahill
Patricia currently works for the Boston University Initiative on Cities (IOC), an urban research center on campus focused on advancing urban leadership and scholarship, where she manages internal events and programming, graduate and undergraduate fellows, and the IOC's Early Stage Urban Research Awards fund. A life-long Bostonian, Patricia has a strong background in community affairs with past work experience at Harvard University in their Community and Government Affairs Office, and MassDevelopment. Patricia is an MCP candidate with specific interests in urban mobility and equity.
---
Vice President: Diego Lomelli   
Diego is originally from Merida, Venezuela, a small city in the heart of the Venezuelan Andes. After earning his Bachelor's degree in Civil Engineering in 2015, Diego moved to Haiti to work in one of the IDB's projects for the recovery of the country after the 2010 earthquake. He is a full-time student in his second semester of the Master in City Planning Program and feels passionate towards Smart Growth, Sustainable Development, and Economic Growth through Innovation. Outside of school, you can find him playing soccer and riding his bike around the city. Diego is currently working with Professor Yesim Sungu-Eryilmaz as a Research Assistant.
---
Public Affairs Officer: Fiona Coughlan
Fiona graduated from Framingham State University in 2015 where she received her Bachelor of Arts in Urban and Regional Planning through the Geography department. She is currently a candidate for the Masters in City Planning degree with a certificate in Applied Sustainability. Fiona has worked in two municipal planning departments in the towns of Braintree and Framingham, helping with various community and economic development initiatives. She recently completed an internship for the Boston Planning and Development Agency in July of 2017, where she worked in the Development Review department, directly assisting project managers with incoming proposals to the city. She now works on campus as the Administrative Coordinator for the new Center of Integrated Life Sciences and Engineering. She is also the current Public Affairs Officer for the BUCPUA Urban Planning Association, on the Teaching Team for UA 515 and is the Vice President of the Ward II Civic Association in Quincy, MA. Her professional interests lie in sustainable community and economic planning, land use management, and conservation efforts.
---
Treasurer: Katie Whewell  
Katie proudly hails from Rhode Island and has lived in Boston since her undergraduate studies at Emmanuel College where she graduated cum laude with a Bachelor's degree in Political Science and a minor in History.  She earned a Paralegal certificate from Boston University, where she first became interested in planning during the real estate module.  Katie currently works full-time at Boston University School of Law and is looking forward to graduating in Spring 2018.  Her planning interests include Economic Development, Transportation, Policymaking with a passion for Placemaking strategies and Complete Streets policies.
---
International Student Officer: Ruben Ceron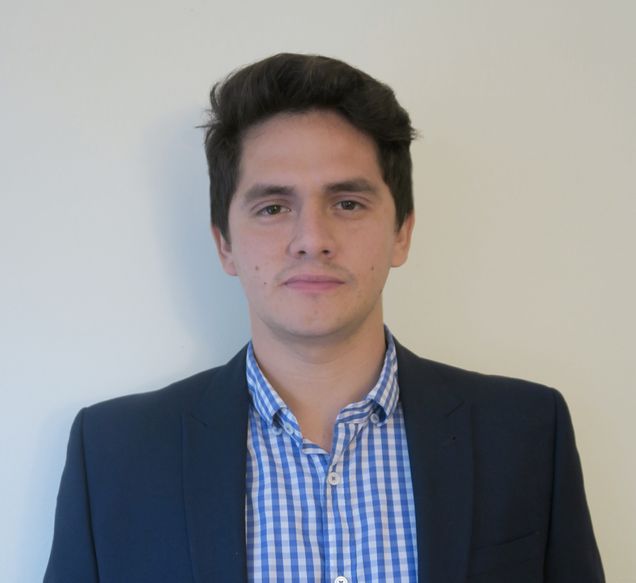 Ruben is an architect from Cali, Colombia, with fours years of professional experience in the fields of mobility and transportation, but has work experience in sustainability for residential projects and institutional projects. Ruben earned a Bachelor's degree in Architecture from Universidad de San Buenaventura and is currently a candidate in the Master of Urban Affairs Program. He is currently heading studies of urban development in Colombia.
---
Social Media and Marketing Officer:  Charles Mills  
Charlie is a full-time student, in his second year in the City Planning program. Originally from Carmel, New York, a suburb about 45 minutes north of New York City, Charlie did his undergraduate at the University at Buffalo in Buffalo, New York, where he became enamored by the city and all of the history within it. At the University at Buffalo Charlie studied Political Science and History, it was there he discovered the field of Urban Planning and never looked back. Charlie graduated in May of 2015 and moved to Maine, to work in the Finance Department at Maine Medical Center. He moved to Boston in September and is slowly discovering everything the city has to offer. Outside of school you can find Charlie watching football, baseball, or hockey. He is a huge Buffalo Bills, Buffalo Sabres, and Boston Red Sox fan. Outside of sports, Charlie is food and craft beer junkie.