Conditionally Admitted Students Thrive at CELOP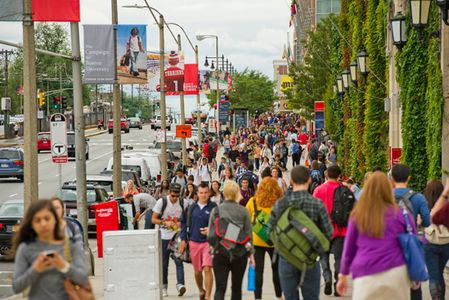 This summer, approximately 83% of the conditionally admitted students at CELOP were fully admitted to Boston University for the fall 2013 semester.
The graduating class of 2017 saw a 39% increase in international applications, many from China, South Korea and India. Many more internationals students were given conditional admission to BU. Conditionally Admitted students are reconsidered for full admission, once they meet the TOEFL score requirements of their degree program. Conditionally admitted students are recommended to attend CELOP for intensive academic English language instruction.
The faculty at CELOP prepare these students by providing intensive English language instruction along with cultural and academic orientation. At the end of their CELOP program, students take the TOEFL ITP. The results of the TOEFL ITP and the evaluations from the CELOP classes, help BU International Admissions determine if these students should gain full admission to BU.
We congratulate these students and applaud all of their hard work and efforts. We wish them all the best as fully admitted students to Boston University's class of 2017.