Visiting Researchers and Affiliated Fellows Programs
The Boston University Center for the Study of Asia (BUCSA) invites applications from highly motivated scholars, artists, literary figures, journalists, and teachers from around the world with well-conceived projects to conduct self-supported scholarly, artistic or literary activity under the guidance of or in collaboration with BU Asian Studies faculty. Visiting Researchers receive a formal university appointment for a fixed period of time, as approved by the Dean. Affiliated Fellows, normally residents of the New England area, receive an informal affiliation with BUCSA as approved by the BUCSA Board. Both Visiting Researchers and Affiliated Fellows can pursue their work and exchange ideas with our faculty, other visiting scholars, and with BU's significant body of Asian Studies-related graduate and undergraduate students.
 If you are interested in working with the BU Center for the Study of Asia, or if you would like to recommend someone who would benefit from collaboration with the BUCSA community and access to BUCSA's resources, we invite you to learn more about the BUCSA Visiting Researcher and Affiliated Fellow Program details.
---
Current affiliates for the 2016-2017 year include:
Visiting Researchers: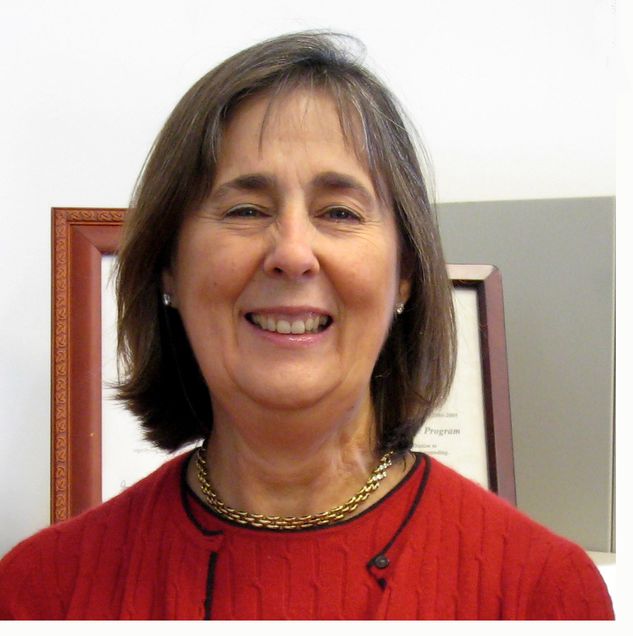 Charlotte MASON (e-mail: toddy@bu.edu) was the co-founder and director of The China Exchange Initiative (CEI) in Newton, Massachusetts,from 1999 to 2012. CEI was formed in 1999 with funding from the Freeman Foundation to create exchange programs, educational partnerships, and shadowing programs for school administrators between schools in the U.S. and China. CEI continues to create networks of schools in states and regions in the U.S. and China.  In 2000, Charlotte Mason co-chaired the National Commission for Asia in the Schools to increase the quality and quantity of instruction about Asia in schools throughout the United States.  Mason was a teacher in Newton, Massachusetts, and an exchange teacher at the Beijing-Jingshan School in 1989.  Upon her return from China in 1989, she served as co-chair of the Newton-Beijing Jingshan School Exchange Program, which was founded in 1979, and which continues to thrive.
Over a period of twenty-five years, as a frequent visitor to many kinds and levels of schools in China, and then over a period of 13 years as Director of CEI, working with hundreds of Chinese and U.S. principals in CEI's shadowing programs in both China and the U.S., Charlotte has observed and collected data about the relative strengths (and weaknesses) of schools in China and the U.S. At Boston University, she is undertaking a comparative study of schools in the U.S. and China at pre-college levels. She compares mission statements, student experiences, the roles and perceptions of teachers and school leaders, the aim (and relevance) of curricula, and the ability of the schools to meet the expectations of society.
Grant F. RHODE (e-mail: gfrhode@bu.edu) holds an M.St. from the University of Oxford in the social anthropology of China and a Ph.D. from the Fletcher School of Law and Diplomacy at Tufts University in Asian diplomatic history and foreign policies.  In addition to being a Visiting Researcher at the Boston University Center for the Study of Asia, he is an Associate in Research at the Fairbank Center for Chinese Studies at Harvard University.
While affiliated with BUCSA, Dr. Rhode continues research in three areas: China educational exchange, Asian maritime issues, and Asian strategic leadership. As the current chair of the Brookline China Exchange Program, Dr. Rhode works on U.S.-China student exchange, especially at the pre-college level.  His maritime research is focused on China's involvements in the East and South China Seas.  His work on Asian leaders is currently focused on comparing the strategic leadership of Deng Xiaoping in China and Lee Kuan Yew of Singapore.
Chunxia SHAO 邵春霞 (e-mail: shao2016@bu.edu, 05182@tongji.edu.cn) is based at the School of Politics and International Relations at Tongji University 同济大学政治与国际关系学院 in Shanghai, China. She is the author of Chuanmei bianqianzhong de gong gong lingyu 传媒变迁中的公共领域 (The Limited Public Sphere in Changing Mass Media) (China Society Press, 2014) and has published in Chinese journals nearly twenty articles related to the Chinese public sphere and governance. Her academic interests focus on changing state-society relations in China, which she explores through an examination of the public sphere and the governance mode in China. In her studies, she has been trying to answer such questions as, How does the cyber discussion shape the Chinese public sphere? and How does the authoritarian system under the CCP work? While at BU, her research is focusing on how the campaigning tradition of the CCP molds the present governance in China.
Affiliated Fellows:
Chaya G. BHUVANESWAR (e-mail: <chayab77@gmail.com>) is a practicing physician and writer who studied Sanskrit at Oxford as a Rhodes Scholar and who also holds an MA in South Asian Studies. Her interest in the Hindu epics, as well as colonial and post-colonial South Indian history, are reflected in her current project focusing on orphans and their trauma and resilience under the East India Trading Company regime. Her fiction primarily examines race, class and gender identities within a framework of Indian poetic traditions. Her work has appeared or is forthcoming in The Santa Fe Writers Project, Other Stories podcast, Her Mother's Ashes: an anthology of writing by South Asian Women in the US and Canada (Toronto South Asian Review Press), Blue Lake Review, Bangalore Review, aaduna, SixPenny, South Asian Magazine of Action and Reflection, and has received recognition from Glimmer Train, Squaw Valley Writer's Workshop, and Grub Street Boston.
Mark E. BYINGTON (e-mail: byington@fas.harvard.edu) is the founder and project director of the Early Korea Project at the Korea Institute, Harvard University, in which capacity he serves as editor of Early Korea, an edited serial publication focused on early Korean history and archaeology, and the Early Korea Project Occasional Series. He is also the president and co-founder of the Cambridge Institute for the Study of Korea, an organization that seeks to develop academic studies involving Korea and the surrounding region outside of the university setting. He received an A.M. degree from the Regional Studies East Asia program at Harvard (1996) and a Ph.D. degree from the department of East Asian Languages and Civilizations at Harvard (2003), with a research focus on the early history and archaeology of the Korean peninsula and northeastern China. His primary research interest centers on the formation and development of early Korean states, particularly Koguryŏ and Puyŏ. He is also a past lecturer in the Department of East Asian Languages and Civilizations at Harvard University, where he has taught courses on Korean history and archaeology.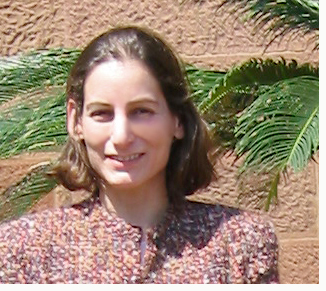 Maggie CUMMINGS (e-mail: maggie1@bu.edu) has taught Hindi-Urdu for more than a decade, and served as Part-Time Lecturer in Hindi-Urdu at Boston University from 2014-2016. She is currently finishing an MA degree in Hindi-Urdu Language, Culture and Foreign Language Pedagogy at Kean University, and is focusing on developing authentic and story-based communicative materials for Hindi language learning, as well as raising the profile of Hindi-Urdu among potential learners in the US. She is also working on new translations of several classic Hindi stories by Premchand and Mohan Rakesh, and hopes to translate contemporary short fiction in the future. Prior to teaching at BU, she taught and designed Hindi courses at the India School in Washington, DC, and was a Program Specialist for ten years at the Smithsonian Institution in Washington, where she worked on Asian-Pacific American Heritage Month programming as well as the Silk Road Festival. She helped establish a library and extracurricular educational programming at a government school in a village in Haryana, India working with a small private donor in the US. Ms. Cummings majored in Hindi-Urdu at Brown University, and did graduate study in the Harvard University Department of Sanskrit and Indian Studies. Ms. Cummings is also interested in alternative economies, and has served on the Board of the Time Trade Circle in Cambridge for the last three years. She has studied French, Spanish, Sanskrit, and Japanese as well as Hindi-Urdu, and would love to spend more time to learning Japanese someday.
Visiting Researchers affiliated with the Center for the Study of Asia during 2015-2016 included:
Han Sang KIM (e-mail: hansangkim.vs@gmail.com) received his PhD in sociology at Seoul National University South Korea.  He is currently working on his first book, entitled Visualizing Mobilities: Cinema, Transportation, and the Trans-National Imaginary in 20th-Century Korea, which will document a cultural history of modern and contemporary Korea with a theoretical framework concatenating visuality and mobility.
Sardia SAEED (e-mail: sadias@bu.edu) received her Ph.D. in Sociology from the University of Michigan, Ann Arbor in 2010. Dr. Saeed was appointed as a Visiting Lecturer at the Department of Sociology at Boston University in 2014-2015. While at BUCSA, her research explored how notions about minority rights have been imagined and institutionalized beyond the framework of the nation-state in the twentieth century. It examined formal institutions and political formations that both transcend and are located within the nation-state.
Zijie SHAO 邵梓捷 (e-mail: shaozijie65@pku.edu.cn), a Ph.D candidate at the School of Government, Peking University. Her research focus in the study of political communication involved a comparative study of how Chinese and American official propaganda guide public opinion.
Feibiao XU 徐飞彪 (e-mail: xufeibiao@cicir.ac.cn), Associate Professor and the Director of the Division for International Trade and Investment Studies, the Institute of World Economic Studies, China Institutes of Contemporary International Relations (CICIR) 中国现代国际关系研究院世界经济研究所贸易与投资室 in Beijing, China. Professor Xu, a political economist, is currently researching "the Changing International Financial Order and Its Impacts on Sino-U.S. Relations."