Get Trained: Preparing for Baby
BU Maternity Program addresses new parents' concerns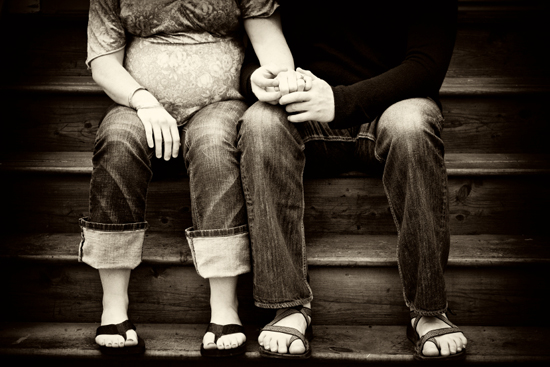 Most expecting parents are consumed with an endless to-do list in the months before their baby arrives. They need to outfit the nursery, vet possible names, and attend doctor appointments and birthing classes.
In all this preparation for B-day, parents sometimes fail to plan adequately for what happens after the baby's birth or adoption, and issues like maternity leave, child care, or the transition back to work get little to no attention.
A new program for BU employees will help address some of those concerns. Staff from both the Charles River Campus and the Medical Campus are organizing the first Boston University Maternity Program, a one-hour session followed by a question-and-answer period, which will be held on Thursday, March 20. Four presenters will walk employees through BU's maternity leave policy, present child-care options and family resources, discuss the psychological and emotional hurdles of returning to work, and broach breast-feeding basics. Part of Human Resources Get Trained series, the session is free for all BU employees who are having—or planning to have—a baby or adopting a child or who are intending to help loved ones through this life transition. Depending on the program's success, organizers hope to host a fall and spring training session every year.
Kristin Gruber-Grunert, director of the Family Resources office and the Children's Center, says she got the idea for the program after reading recently about a similar, highly successful program at Johns Hopkins. She knew immediately that she wanted to launch a similar program at BU.
"This is genius, and it's so simple," says Gruber-Grunert, who quickly pulled together a team of presenters. She hopes attendees will "realize they are not alone and that there are other people going through the same sorts of things."
As one of the presenters, Gruber-Grunert will discuss resources and services available through her office, such as information on how to find babysitters or choose summer camps and educational and school vacation programs. She'll also provide information about the Children's Center, a licensed and accredited early childhood education program for children between two and five of BU families.
Mary Fleming, a consultant at Human Resources, will address federal and state legislation regarding maternity leave, how University benefits can be applied to that leave, and what parents need to do to enroll their child in their health care plan.
Marcy McMahon, an obstetric nurse and lactation consultant at Boston Medical Center, describes her portion of the program as Breast-feeding 101. She plans to discuss why women choose to breast-feed, what they should expect, how they can prepare, and where they can seek help once they return home from the hospital.
"Even if you've seen women breast-feeding," McMahon says, "most people are not aware of breast-feeding behavior." That can lead some new mothers to give up on the process without seeking help from trained professionals.
To support breast-feeding mothers, BU recently opened its first lactation room. Women will soon be able to reserve time in the private room on the second floor of Human Resources, 25 Buick St., through an online calendar, Gruber-Grunert says.
Bonnie Teitleman (SSW'83), director of the Faculty & Staff Assistance office, will talk about a variety of social and psychological concerns facing new parents as they return to work—including postpartum depression, separation anxiety from their baby, single parenthood, and the complexity and stress of redefining partners' roles. She also plans to discuss how parents can cope with this new reality.
Returning to work is a source of stress for many new parents, Teitleman says, and "we don't want to lose good people."
The Boston University Maternity Program starts at 3:30 p.m. on Thursday, March 20, in Human Resources Conference Room 3, 25 Buick St., second floor. The session is free and open to BU employees. A Q&A period will follow the presentation. Registration is required.
For more information or questions about BU's lactation room, contact Kristin Gruber-Grunert at lactroom@bu.edu.