Season 7: Teaching Skills
Season 7, hosted by PhD students Shaunesse' Jacobs (Theology) and Jenna Rindy (Biology)), is our third season in a series of seven seasons focused on the PhD Core Capacities. In conversations with faculty, students, and professionals who have worked in teaching at every level – from early childhood to graduate – Jenna and Shaunesse' talk about the core skill of teaching by facilitating discussions around the fundamentals of the teaching process as well as its many rewards and challenges. 
---
Season 7 Introduction: Episode 1
In this episode, we meet our new hosts for Season 7 of VitaminPhD, Shaunesse' Jacobs from the School of Theology and Jenna Rindy from the Department of Biology, Jenna and Shaunesse' talk with Matt and Heather, the season 6 hosts, about how they got interested in hosting the podcast and share what excites them about digging into the skill of teaching.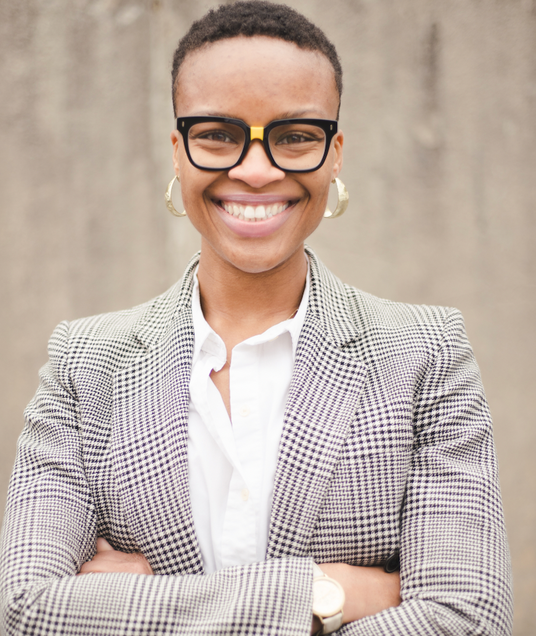 Shaunesse' Jacobs Plaisimond is a fourth year PhD candidate in BU's School of Theology and a doctoral fellow at the Center for Mind and Culture. Her research centers constructive theology and biomedical ethics to determine ways to strength black church advocacy of black women's health, specifically the public health crisis of maternal mortality and morbidity. She is passionate about the relationships between religion and health. When not doing school, Shaunesse' enjoys running chaotically with her dog, travelling, and trying red wines.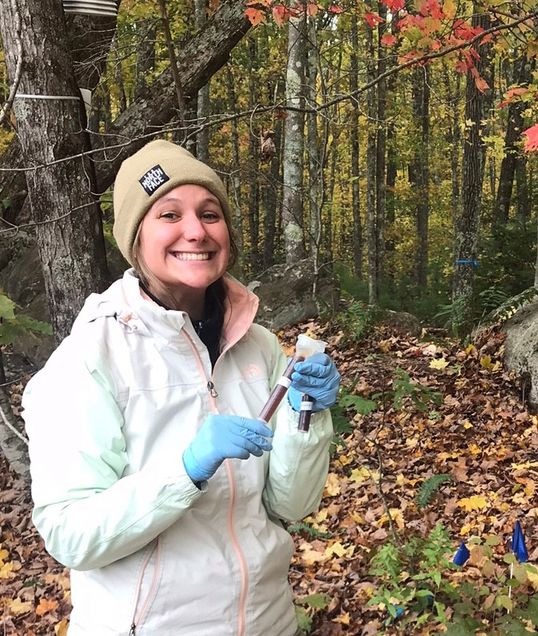 Jenna Rindy is a third year PhD student in the Department of Biology and is a trainee in the BU URBAN Program. Her research investigates interactions between air pollution, urban forestry, and public health. She is passionate about interdisciplinary approaches to science communication in urban communities. When she is not hugging trees, Jenna enjoys both outdoor and indoor rock climbing, and reading fantasy fiction novels while cuddling her dog.   
---
Season 7 Episode 2: Conversation about Early Childhood and K-12 Education
In the first official episode of Vitamin PhD's 7th season, our new hosts Jenna and Shaunesse' are joined by Stephanie M. Curenton, an associate professor at BU Wheelock College of Education & Human Development, and Jennifer Formichelli, a former English teacher at Boston University Academy. We hear from our guests about the importance of early childhood education and teaching in an effective manner that allows young minds to truly cultivate. We direct our listeners to https://www.buacademy.org/formichelli/ where they can learn more about the life of Dr. Formichelli and donate to the causes she cared deeply about during her time on Earth. 
Stephanie M. Curenton, Ph..D, is a tenured associate professor at BU Wheelock College of Education & Human Development and the director of the Center for the Ecology of Early Childhood Development (CEED). Dr. Curenton earned her PhD in Developmental and Community Psychology from the University of Virginia. She currently studies the social, cognitive, and language development of low-income and minority children within various ecological contexts, such as parent-child interactions, early childhood education programs, early childhood workforce programs, and related state and federal policies. Dr. Curenton's research has been funded by the U.S. Department of Health and Human Services in the Office of Program Research and Evaluation (OPRE), the National Academy of Science Ford Pre-doctoral Fellowship, American Education Research Association (AERA), the Foundation for Child Development, and the W.K. Kellogg Foundation. She was awarded a research policy fellowship from the Society for Research on Child Development (SRCD)/American Association for the Advancement of Science (AAAS) and worked in Office of Child Care. She previously served as associate editor for Early Childhood Research Quarterly and Early Education and Development. She has also served on education nonprofit boards for National Association for the Education of Young Children (NAEYC) and local Head Start programs. 
Jennifer Formichelli, Ph.D., graduated summa cum laude with a degree in literary history from the University Professors Program at BU. She obtained an MPhil in American literature and a Ph.D. in English literature from the University of Cambridge, England. She was co-editor of a volume of T.S. Eliot's annotated prose, and published essays on T.S. Eliot, literary history, literary allusion, William Empson, and Shakespeare. She previously taught English at the Commonwealth School, and spent several years as Lecturer in Humanities in BU's Core Curriculum, and in the College of General Studies. Her secondary intellectual interests were in criminal law, investigation, and analysis. Outside of school, she was devoted to dogs, walking, writing, good conversation, cooking the Italian way, and social justice. Dr. Formichelli has since passed away post recording of this episode, and we send our deepest condolences to her family and friends.
---
Season 7 Episode 3: Conversation about Undergraduate Education
In the third episode of Vitamin PhD's Teaching season, we learn from Takeo Rivera, an assistant professor of English at Boston University, and Kathryn Spilios, the Director of Instructional Labs, Director of the Learning Assistant Program, and Master Lecturer in Biology at BU. Our guests help to educate us on the challenges and rewards of teaching in an undergraduate setting. We also learn how they came into their current positions and the experiences they gained along their journey to teaching.
Takeo Rivera, Ph.D., is assistant professor of English at Boston University, where he is also core faculty in Women's, Gender, and Sexuality Studies and affiliated faculty in African American Studies and the Center for Antiracist Research. He teaches classes in Asian American literature, contemporary drama, technocultures, and queer theory. His current book project, Model Minority Masochism: Asian American Masculinity and the Perversities of Racial Form, focuses on Asian American cultural production, performance, and sexuality across a range of media, and is currently under contract with Oxford University Press. He is a former faculty fellow at Harvard University's Charles Warren Center, and is also a playwright whose work has been staged and read in New York City, Boston, the San Francisco Bay Area, and Los Angeles. Prior to attaining his PhD, Rivera worked as a rape crisis advocate, counselor, and educator in San Jose, CA. 
Kathryn Spilios, Ph.D., holds three different positions at Boston University: Director of Instructional Labs, Director of the Learning Assistant Program, and Master Lecturer in Biology. During the fall 2011 semester, Kathryn started the Learning Assistant (LA) Program within BU's Introductory Biology course. This program runs in conjunction with the Departments of Chemistry and Physics. The LA program is an initiative to improve undergraduate STEM education that was developed at the University of Colorado at Boulder with National Science Foundation funding. She employs high-performing undergraduate students to help with teaching Introductory Biology labs after they have successfully completed the course. LAs assist course staff in teaching the lab sections, while being trained how to teach by the School of Education Faculty.
---
Season 7 Episode 4: Conversation about Graduate Education
This episode of Vitamin PhD's Teaching season bring us to graduate education, in which we hear from guests Rachel Stumpf, Education Specialist at the UC Davis Center for Educational Effectiveness, and Steve Wolverton, professor in University of North Texas' Department of Geography and the Environment. Our guests tell us what it is like to help students navigate the in's and out's of graduate school while helping them to succeed academically. We also hear about the different paths that can be taken to educate graduate students and the importance of developing yourself before you can help develop others.
Rachel Stumpf, Ph.D., is an Education Specialist at the UC Davis Center for Educational Effectiveness. Rachel is primarily responsible for developing, facilitating, and administering professional development to support graduate students and postdocs in their teaching. She earned her Ph.D. in Education from the University of California, Irvine, and her research has focused on writing instruction and professional development in teaching. Prior to joining UC Davis, Rachel was the Program Manager for Faculty Development at Santa Clara University. She also served as the Postdoctoral Associate for Graduate Student Professional Development at Boston University, where she led programming for doctoral students and produced the Vitamin PhD podcast. She holds a B.S. in English Education and Elementary Education, and she began her career teaching high school language arts in North Dakota.
Steve Wolverton, Ph.D., teaches classes in research design, historical ecology, environmental archaeology, and environmental geography at the University of North Texas in the Department of Geography and the Environment. He studies human ecology in contemporary and past environments in North and South America.  He is past co-editor of the Journal of Ethnobiology and co-author of Applied Zooarchaeology: Five Case Studies. Steve is also author of Becoming a Researcher: Making the Transition to Graduate School. 
---
Season 7 Episode 5: Conversation about Online Education
We learn the skills behind Online Education in today's episode of Vitamin PhD from guests John Rindy, Assistant Vice President for Career and Academic Progress, and Brian Danielson, Director of the Center for Teaching  and Learning, both at Slippery Rock University. We touch on the incredible challenge that comes along with educating students virtually, especially in the current era of COVID. Our guests educate us on the importance of developing a goal-oriented mindset to lead to success and how to become marketable to a broad array of career options. Finally, our guests explain the skills it takes to be able to teach in an online classroom and ensure the success of their students, globally.
John Rindy, Ed.D., is in his 11th year at Slippery Rock University (SRU) of Pennsylvania and serves  as Assistant Vice President for Career and Academic Progress. Prior to his work at SRU, he served as Dean of Education Outreach at Thiel College, a small, private liberal arts school where he was also a first-seminar professor and taught in the environmental sciences program. Dr. Rindy also has 18 years of teaching experience at Youngstown State University where he taught in the classroom through interactive videoconferencing and online. He also engaged in new curriculum development at Youngstown State and for many years was the principle professor of the courses he developed. Before entering higher education, he worked in the corporate world for Corning Corporation for 12 years, served as the CEO of a multi-state healthcare company for a number of years and was a laboratory quality manager and field scientist in industrial hygiene and indoor air quality sciences. 
 Brian Danielson , Ed.D., is the  Director of the Center for Teaching  and Learning at Slippery Rock University where  he coordinates  professional development opportunities and support services for faculty  members  on the design, development, and delivery of instruction.  He  also  collaborates  with academic departments on curriculum development and curriculum redesign. Over the past 15 years, his professional experience in instructional design has spanned the public and private sectors and includes work at K-12 institutions, higher education colleges and universities, and financial institutions. Brian earned his Bachelor's Degree in Secondary Education from Grove City College, his Master of Education Degree from Penn State University, and his Doctoral Degree in Education from Slippery Rock University of Pennsylvania.  Throughout his academic and professional career, Brian has been able to apply his interest in using technology to develop learning activities that maximize student engagement and boost student achievement across all modes of instruction.  
---
Season 7 Episode 6: Conversation about Special Education
Today our hosts interview guests for the Special Education episode Vitamin PhD, featuring Stephani Cox Suárez, a previous associate professor in the Special and Elementary Education Department at BU, and Johny Daniel, an Assistant Professor at Durham University in the UK. Our guests hone in on the importance of not only being passionate about your teaching, but being well-informed for the sake of your students. We learn that special education is as much about caring deeply for your students' success as it is about finding and utilizing evidence-based practices. Engaging students at every turn of lessons and using all resources available are key practices encouraged in special education according to our hosts.
Stephanie Cox Suárez, Ph.D., is a retired associate professor in the Special and Elementary Education Department. She teaches undergraduate and graduate courses in special education assessment, children with special needs, instructional methods seminars, and "making learning visible" documentation courses. Dr. Suárez was a special education teacher for 15 years in public schools and at Perkins School for the Blind. Before coming to BU Wheelock College of Education & Human Development, she was a Peace Corps Volunteer in Kathmandu, Nepal, where she helped prepare teachers of the visually impaired and worked with the Ministry of Education and non-governmental organizations to initiate a national special education program. Dr. Suárez is the founder of the Documentation Studio, which is currently transitioning to being a part of Wheelock, where research includes working with preservice and in-service teachers to document, share, and make visible classroom learning and teaching
Johny Daniel, Ph.D., received his doctoral degree in Special Education from the University of Texas at Austin. Prior to graduation, he worked for over six years as an English language instructor for English language learners in Thailand and at a university preparatory program in Saudi Arabia. His current research interests include developing evidence-based reading interventions for students with learning disabilities in grades K-12, and using extant data to analyze variables that influence academic outcomes for students with disabilities. He currently is an Assistant Professor at Durham University in the UK.
---
Season 7 Episode 7: Education Beyond Academia
In this episode, Jenna and Shaunesse' are joined by guests LaNysha Adams, education consultant and owner of Edlinguist Solutions LLC, and Rhonda Caston, post-doctoral fellow at the Henry M. Jackson Foundation for the Advancement of Military Medicine. This episode, we reach beyond academia to gain insight into how we can use our teaching skills elsewhere. We learn about the challenges and rewards of engaging with learners who may not have experienced traditional education pathways and helping them to navigate the mysteries behind job progress.  
LaNysha Adams, Ph.D., an award-winning education consultant with professional expertise in applied linguistics/TESOL, coaching, and research methodology, owns and operates Edlinguist Solutions LLC. After teaching and conducting education policy research for more than 15 years, Dr. Adams was inspired to create a company that promotes educational freedom as a way for students at every educational level to feel empowered for achieving success as they journey through life. Dr. Adams is currently completing the master-level coach certification with an International Coaching Federation-certified program and she holds a certificate in 360-degree Feedback Assessments from the Center for Creative Leadership, a Ph.D. in Language, Literacy, and Sociocultural Studies from the University of New Mexico, an M.A. in Teaching English to Speakers of Other Languages/Applied Linguistics from Teachers College, Columbia University, and a B.A. in Linguistics & Rhetoric from Cal State San Marcos. An avid traveler, Dr. Adams has only 6 states left to get to 50!
Rhonda Caston, Ph.D., is a post-doctoral fellow at the Henry M. Jackson Foundation for the Advancement of Military Medicine. She received her doctoral degree from Vanderbilt University investigating bacterial species that cause cancer in humans. She is currently working to research human infections and how to reduce their spread.