Season 2
This season we continue with our Career Pathways and Navigating Challenges Episodes, talking with folks from BU and beyond about their careers and doctoral experiences. Sarah Hokanson, Assistant Provost for Professional Development and Postdoctoral Affairs and Sasha Goldman, Program Manager for PhD Professional Development tag-team as hosts for this season. 
---
Episode 1: Navigating Difficult Conversations


In this episode, we talk with Francine Montemurro, of the Office of the Ombuds at BU about what services the Ombuds offer, and how they help members of the BU community manage difficult situations in an impartial, independent, and confidential way. 
Francine Montemurro was appointed Boston University's first Ombuds in September 2009. She practices in accordance with the International Ombudsman Association's Code of Ethics and  Standards of Practice. After receiving her bachelor's degree from the State University of New York (SUNY) at Binghamton, Montemurro earned a JD from Syracuse University.  She established the Office of the University Ombudsman at SUNY Binghamton 1997.  She served as the Ombudsman there for 12 years, acting as an independent, impartial and confidential resource for students, faculty and staff.  She has extensive experience in alternative dispute resolution, including providing interventions and workshops on mediation and conflict management, teaching at the undergraduate and graduate levels, and providing workplace, community, family, and victim-offender mediation.
Episode 2: Navigating Career Pathways in Higher Education
In this episode, Sarah Hokanson talks with Dr. Adela Penagos who is a Visiting Assistant Professor of the Practice in Hispanic Studies and Coordinator of the Upper-Level Spanish Language Program. She is also President of Futuro Enlightened, a consulting firm for students seeking college and graduate school admissions. Sarah and Adela talk about juggling multiple roles across organizations and thinking about alternative pathways to working in Higher Education after the PhD.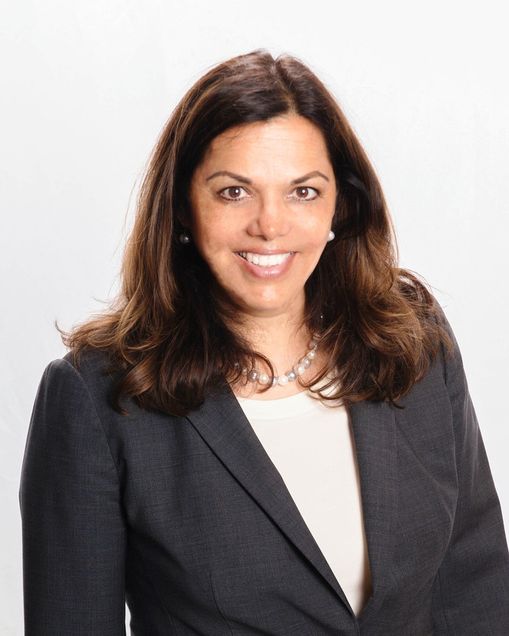 Adela came to the United States as an international student from Mexico and has spent over 20 years advising highly talented students about the academic, personal, social, and leadership opportunities at their disposal. Adela was the Associate Dean of Academic Advising at Harvard for two years.  In this role, she oversaw the academic advising of all undergraduate students and the advising matching for incoming freshmen by working closely with the Admissions Office. She was a member of the Harvard College Fulbright U.S. Student Programs Evaluations Committee and the Pre-Law Advising Committee.  Prior to her time at Harvard, she worked at the University of Notre Dame for twelve years in various roles, including Assistant Dean in the College of Arts and Letters, Academic Advisor in First Year of Studies and Associate Director of the Balfour-Hesburgh Program, and Coordinator of Multicultural Student Programs and Services.  During her time at Notre Dame, she worked in transfer admissions, admissions to non-Notre Dame Study Abroad Programs, and served in the Selection Committee for the Alliance of Catholic Education (ACE), reviewing applications, interviewing prospective candidates, and selecting students to participate in one of the nation's premier programs of Service through Teaching.  Furthermore, she was one of the pre-law and pre-med advisors.  She is currently a Visiting Assistant Professor of the Practice in Hispanic Studies at Boston College.  She has also taught Spanish Honors, Conversation, Writing, and Culture at MIT, the University of Notre Dame, Boston University, and Woodlands Academy of the Sacred Heart in Lake Forest, IL.  She has a BA in Modern Languages from Knox College, an MA in Spanish Literature from the University of Notre Dame, and a PhD in Hispanic Language and Literatures from Boston University.  She is fluent in Spanish, English, and French and has lived in Mexico, France, and the United States.
Episode 3: Navigating the Mentor/Mentee Relationship
This episode is a live recording of a conversation between Sarah Hokanson, Dr. Melissa McDaniels, and Dr. Christine in Nashville, which took place during the 2019 Council of Graduate Schools Conference. The conversation focuses on the relationship between PhDs and their mentors, which is central to their success and satisfaction in the graduate school experience. They talk about strategies for identifying a mentor, sustaining a relationship, and what to do when things aren't working.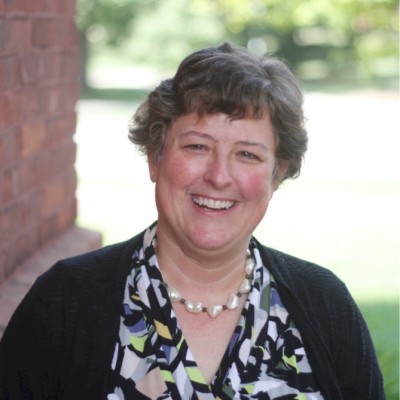 Dr. Melissa McDaniels is Senior Advisor to the Dean for Research Mentoring at the Graduate School and Postdoc Office at Michigan State University. She is Co-Director of the NIH-supported National Research Mentoring Network (NRMN) (www.nrmnet.net) Master Facilitator Initiative. She is also an investigator for the Center for the Improvement of Mentored Experiences in Research at the University of Wisconsin, Madison. Dr. McDaniels continues to be an active facilitator, running workshops and training sessions on the topic of culturally responsive mentoring for the National Research Mentoring Network, the Big Ten Academic Alliance, the American Society for Microbiology, the National Postdoctoral Association, the Council of Graduate Schools, the Center for the Integration of Research, Teaching and Learning (CIRTL) and the NIH BUILD Institutions. Dr. McDaniels has spent over 25-years working with universities to promote environments that support inclusive excellence in mentoring and teaching. Dr. McDaniels holds degrees from Michigan State University (PhD), Boston College (MA), and University of Michigan (BA).
Dr. Christine Pfund, is a senior scientist with the Wisconsin Center for Education Research at the University of Wisconsin-Madison.  Dr. Pfund earned her Ph.D. in Cellular and Molecular Biology, followed by post-doctoral research in Plant Pathology, both at University of Wisconsin-Madison. From 2003-2013, Chris served as the Associate Director of the Delta Program in Research, Teaching and Learning helping to train future faculty to become better more effective teachers. Chris now conducts research with several programs across the UW campus including the Institute for Clinical and Translational Research (ICTR) and the Center for Women's Health Research (CWHR). Her work focuses on developing, implementing, documenting, and studying a seminar to train research mentors across science, technology, engineering, mathematics and medicine (STEMM). She has co-authored a manual for facilitators of this seminar, Entering Mentoring, and co-authored several papers documenting the effectiveness of this approach. Currently, Dr. Pfund is co-leading two studies focused on the impact of training on both mentors and mentees and understanding specific factors in mentoring relationships that account for positive student outcomes including the role of culture.  Dr. Pfund is the principal investigator of the NIH-funded National Research Mentoring Network Coordination Center. She is also director of the Center for the Improvement of Mentored Experiences in Research (CIMER), housed in WCER.
Episode 4: Graduate Education Conversation with Katina Rogers, PhD


In this episode Sasha Goldman (Program Manager for PhD Professional Development) talks with Katina Rogers about the state of doctoral education in the humanities, Rogers' career pathway in Higher Education, her role at the Futures Initiative, and her new book Putting the Humanities PhD to Work: Thriving in and Beyond the Classroom, available from Duke University Press in August 2020.
Katina Rogers, PhD is  an administrator, researcher, and faculty member at the Graduate Center, City University of New York. Her primary role is co-director of the Futures Initiative, an incubator that advances equity and innovation in higher education through student-centered teaching and learning, and promotes reinvestment in higher education as a public good. She also serves as co-director of the CUNY Humanities Alliance, Director of Programs and Administration of HASTAC, and as an adjunct faculty member in the GC's Master's Program in Digital Humanities.
Putting the Humanities PhD to Work: Thriving in and Beyond the Classroom is available for preorder here.

Episode 5: Roundtable Discussion with BU PhD Students
In the season finale of Vitamin PhD, Sasha Goldman engages in a discussion with three current BU PhD students: Diane Lebo (Biology), Ricky Magner (Mathematics), and Kiloni Quiles-Franco (Molecular and Translational Medicine). During the conversation they discuss how to balance doctoral program requirements, extracurricular activities, and personal needs. They share reflections on valuable experiences they've gained through involvement with on campus organizations and activities and talk about some commonalities between their doctoral experiences at BU.