Season 1
Episode 1:  Navigating Conferences (Live from the GCC Conference)


Recorded live from the 2019 Graduate Career Consortium (GCC) Conference, this short episode explores strategies for navigating conferences. Co-hosts Rachel Stumpf and Sarah Chobot Hokanson from Boston University provide an introduction to the Vitamin PhD podcast and offer some quick tips for better conferencing.
Resources:
"Conferences:  'Adulting' for Grad Students" by Megan Poorman
"When Your Career Path Intersects with Alcohol" by Natalie Lundsteen
"The Importance of Academic Conferences for Graduate Students" by Steve Horwitz
"10 Tips for Grad Students to Make the Most of a Scientific Conference" by David Shiffman
Episode 2:  Navigating Entrepreneurship, featuring Dr. Maren Wood
In this episode, we talk with Dr. L. Maren Wood, co-founder Beyond the Professoriate, about how Beyond the Professoriate got its start, how it's changed over time, and what it's like being a CEO.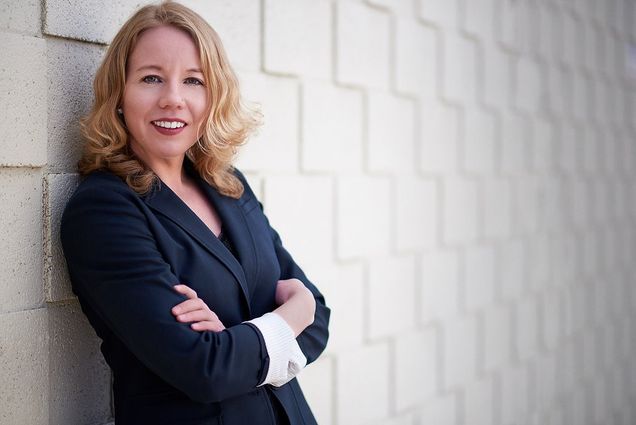 L. Maren Wood, PhD is the founder and CEO of Beyond the Professoriate, a mission-driven organization that provides career education and professional development for graduate students and PhDs. Beyond Prof provides services to individuals, and partner with institutions to support their efforts in empowering students and postdocs to leverage their education wherever smart people are needed.  Dr. Wood has been a lead researcher on several studies on the academic and non-academic job market for humanities and social science PhDs, working for the American Historical Association and the Chronicle of Higher Education. Her writing has appeared in the Chronicle of Higher Education, Inside Higher Ed, and University Affairs. Her essay, "How to Move Beyond the Professoriate" is part of the edited collection, Succeeding Outside the Academy, published this fall by the University of Kansas Press.  Dr. Wood grew up in Alberta, Canada. She earned her PhD in history at the University of North Carolina at Chapel Hill. Today, she lives in Denver.
Resources:
Beyond the Professoriate
NSF Survey of Earned Doctorates
"An Examination of the Changing Faculty" by Adrianna Kezar, Daniel Maxey, & Judith Eaton
Episode 3:  Navigating the Interview Process, featuring Doug Edwards
In this episode, we speak with Mr. Doug Edwards, Assistant Director of Career Education at BU's Center for Career Development. We discuss interview best practices for doctoral students.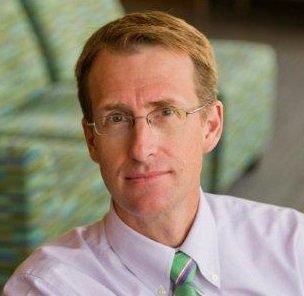 Doug joined Boston University's Center for Career Development in April 2012. He counsels students and alumni on their choice of major and career, leads workshops and programs on topics including networking, interviewing, resume and cover letter writing, and graduate school. Doug earned his bachelor's degree in economics from Brown University, his master's in philosophy from Tufts University, and pursued doctoral studies in philosophy at Harvard University. Outside of work, Doug's interests include sports, politics, and the arts. He also enjoys backpacking with his family and coaching youth soccer.
Resources:
The Star Method: The Secret to Acing Your Next Job Interview
Episode 4:  Pathways to Higher Education Administration 
In this episode, we spoke to Dr. Sarah Hokanson, the Assistant Provost for Professional Development and Postdoctoral Affairs at Boston University about how she navigated her way from research in Biology and Molecular Biophysics to a diverse position in higher education administration.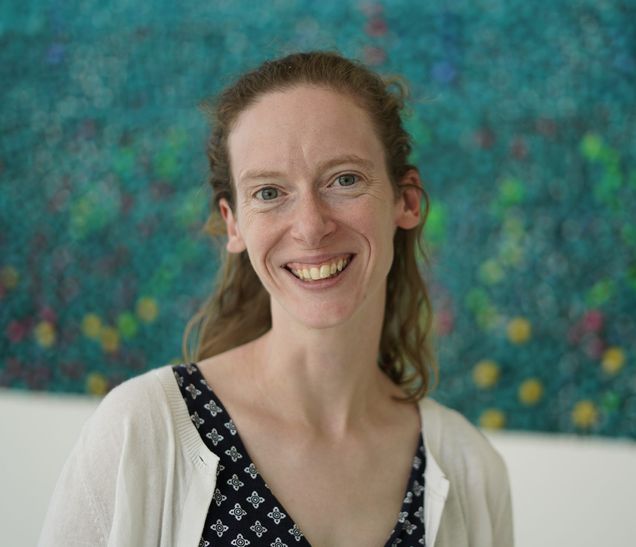 Sarah is responsible for postdoctoral affairs, professional development programming and resources for doctoral students and postdocs across the University, as well as supporting the development of University policies related to postdoctoral scholarship. She also provides resources for faculty mentors and PIs applying for grants related to doctoral and postdoctoral training.
Episode 5:  Navigating Mental Health and Balance
Transcript: Interview with Susanna Harris_SCH(1).docx
We spoke with Susanna Harris, founder and CEO of PhD Balance, a project designed for graduate students to empower academics during and after Grad School. We discuss mental health and various resources a graduate student can use to improve their overall wellness.
Susanna L. Harris is a PhD student at the University of North Carolina in Chapel Hill. Susanna studies how different types of bacteria stick to the roots of plants. She hopes this research could help improve agricultural use of beneficial bacteria in place of harsh chemical fertilizers. She enjoys helping others discover the amazing world of helpful bacteria through hands-on activities with the Morehead Planetarium and Science Center IMPACT program.
Susanna started PhD Balance to empower academics during and after Grad School.
Susanna can be found on Instagram and Twitter at @susannalharris
PhD Balance can be found at @PhD_Balance and at www.PhDBalance.com  
Episode 6: Navigating Team Dynamics 


In this episode, we spoke with Dr. Paul "Hutch" Hutchinson, Senior Lecturer at the Questrom School of Business, about his experiences during his PhD, as well as tips about working effectively on a team.
Dr. Paul J. Hutchinson is a Senior Lecturer at Boston University Questrom School of Business teaching in both the undergraduate and graduate programs. Hutch has worked with over 50,000 participants in team building and leadership programs since he began practicing experiential education in 1996. Hutch's recent professional work has focused on utilizing emerging technologies to enhance experiential learning, from GPS-based urban adventures to virtual team building on-line.
Episode 7: Pathways to Science Academia
Transcript "Pathways to Science in Academia Interview w_ Steve Ramirez"
In this episode, we speak with Dr. Steve Ramirez, Assistant Professor in the Psychological & Brain Sciences in BU's College of Arts & Sciences. He discusses how he navigated his way into his career in neuroscience.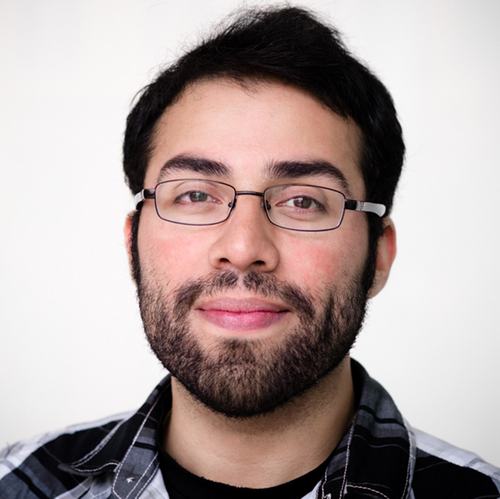 Dr. Steve Ramirez aims to "learn how memory works and then how to hijack it." His research focuses on revealing the neural circuit mechanisms of memory storage and retrieval, and artificially modulating memories to combat maladaptive states. Using optogenetics, Ramirez has located memory traces in the mouse brain and has explored how to reactivate these traces, and implant false ones as well. His work could have profound treatment implications for post-traumatic stress disorder, Alzheimer's disease, and depression.
Episode 8: Navigating Careers in Non-Profit Organizations
In this episode, we speak with Dr. Andrea Farina, Vice President, Program Strategy and Initiatives at St. Francis House – a Boston based non-profit organization. She discusses how she navigated her way into non-profit work, and the skills she developed to become successful in her field.

Andrea Farina oversees the delivery of all programs and services along with leading the agency's data collection and outcomes measurement work. Ms. Farina has a wide range of experience in non-profit management, academia, and consulting.  Prior to joining St. Francis House, she was a Research Associate at Harvard Business School, where she worked on projects related to practices in the consumer finance sector, particularly those that have significant affects on the well-being of low- and moderate-income families. She holds a PhD in sociology from Boston University, an MS in counseling from Shippensburg University, and a BA in psychology from the University of Delaware.
Resources:
St. Francis House
How to Build Your Network
Episode 9: Navigating Careers in Science Policy
Transcript: Interview with Ronit.pdf
In this episode we speak to Ronit Prawer, Director of the UK Government's Science and Innovation Network for the Eastern USA. She discusses her career and how important science policy is to the greater science community.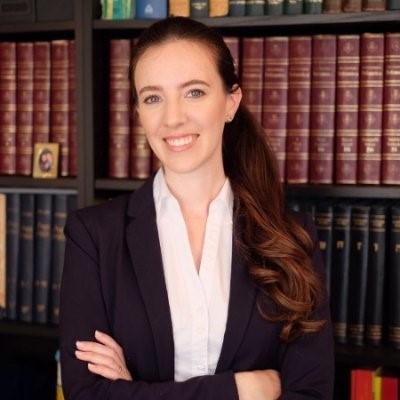 Ronit Prawer is the Director of the UK Government's Science and Innovation Network (SIN)  for the Eastern USA. SIN is part of the British Foreign & Commonwealth Office, and the Department for Business, Energy and Industrial Strategy. Ronit and her team are tasked with designing and implementing an ambitious strategy to grow and strengthen the bilateral relationship between Great Britain and the United States on research and Innovation.  Ronit is based in the UK Consulate in Cambridge, but you can find her anywhere up and down the Eastern USA! Before arriving in the US, Ronit served for three years as the Science Attaché to the British Ambassador in Tel Aviv. There, she established the UK's first Science Diplomacy projects in the region: Ronit set up STREAM, a multi-lateral water research programme and platform for scientists from across the Middle East region to work together with British scientists to tackle critical water issues. 
Resources:
UK Government's Science and Innovation Network
This podcast works with WTBU, The Beat of Boston University. Check out their website at www.wtburadio.org