Faculty
Wendy Heiger-Bernays
Professor, Department of Environmental Health | Specialty: Toxics Use Reduction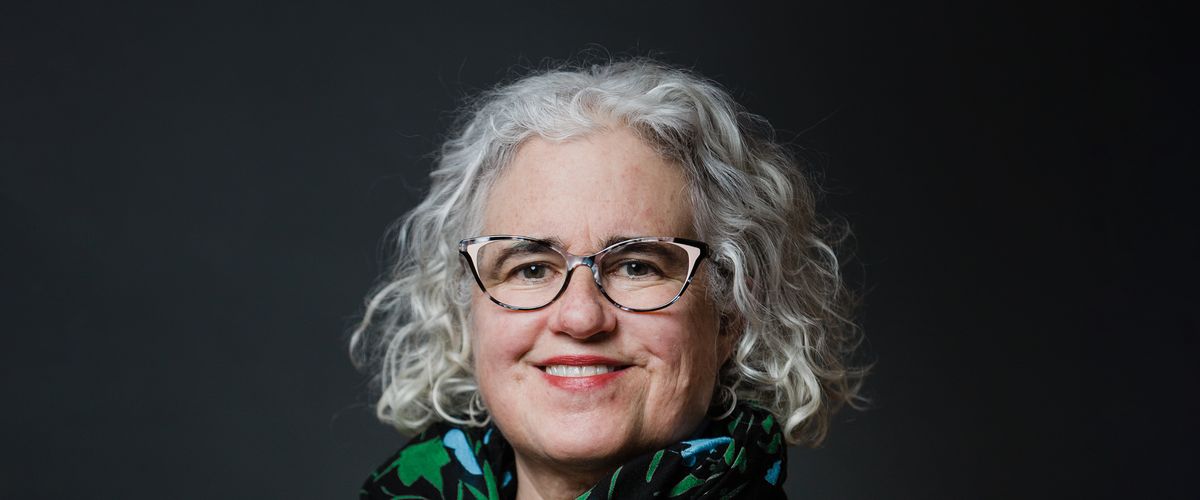 Researcher and Advocate for the Reduction of Toxics Use
About
I am a clinical professor in the Department of Environmental Health at the School of Public Health where I apply my training in molecular toxicology to practical questions about the impact of industrial chemicals, consumer products, and pharmaceuticals in water and waste streams on people's health.
My area of specialty is toxics use reduction. The products we use—including our office and dormitory furnishings, the chemicals we use in our teaching and research laboratories, the packaging for our food, our personal care products—are made of chemicals, the majority of which are not tested for health and safety before they are used in commerce, says Heiger-Bernays. "These products result in our exposures to chemicals that negatively impact our health and the health of our children. Additionally, the waste that we produce doesn't 'disappear'—the chemicals in the waste contaminate our drinking water, our food, and our air.
Decreasing Health Risks
My career objective is to decrease health risks to impacted populations from exposure to environmental stressors. I am the PI of the Research Translation Core (RTC) for the NIEHS-supported BU Superfund Program. My work focuses on technology and information transfer of the science to multiple audiences, including environmental regulatory and health agencies as well as with advocacy groups and community groups.
My overall objective is to engage communities in their understanding and mitigation of environmental health risks. I currently serve as a member of the Massachusetts DEP Waste Site Advisory Committee and the Science Advisory Board for the Toxics Use Reduction Institute and chair my local board of health. In 2015–2016, I was an AAAS Science and Technology Fellow hosted in the Office of Science Coordination and Policy at the US EPA, working in the Endocrine Disrupting Screening Program. I serve as vice president of the International Society for Children's Health and Environment.
I ride my bike to work–12 miles in each direction. I love winter: snowshoeing, hiking, and ice skating outdoors in Vermont. I am a knitter: I knit with wool that is sustainably sourced, dyed, and spun, and have recently gotten very interested in Fibershed—clearly a movement that needs to address access and the fast-fashion issues.
Motivation
I am motivated by the fact that most people believe that the government requires products to be tested for safety—the government does not. To be able to raise awareness and to work to rectify the current system keeps me committed. I'm also motivated by an impatience with unnecessary bureaucracy and pettifoggery since the science is clear—the products we use contain toxic chemicals. Once we use them, they aren't gone. Even when we think they are flushed away, they go down the drain, into someone else's drinking water, the air, and into our food. I am motivated by the interaction with ordinary people who can take practical steps to decrease the use of toxics.
BU Highlights
Advocated for BU to address the purchase of products that contain hazardous chemicals – including flame retardants and the "forever chemicals - PFAS."
Authored a chapter for chemistry instructors on Toxicology Basics for Green Chemistry, coordinated by Beyond Benign. The curriculum is a resource for integrating toxicology in chemistry courses and lab experiments that demonstrate toxicology methods and assays. Beyond Benign develops and disseminates green chemistry and sustainable science educational resources that empower educators, students, and the community at large to practice sustainability through chemistry.
Developed risk-based screening levels for PFAS in a technical working group organized by the Massachusetts Department of Environmental Protection (MassDEP). The purpose is to prevent contamination of drinking water and agriculture by biosolids (sludge–the final product of sewage treatment).