Two Students, Two Field Education Experiences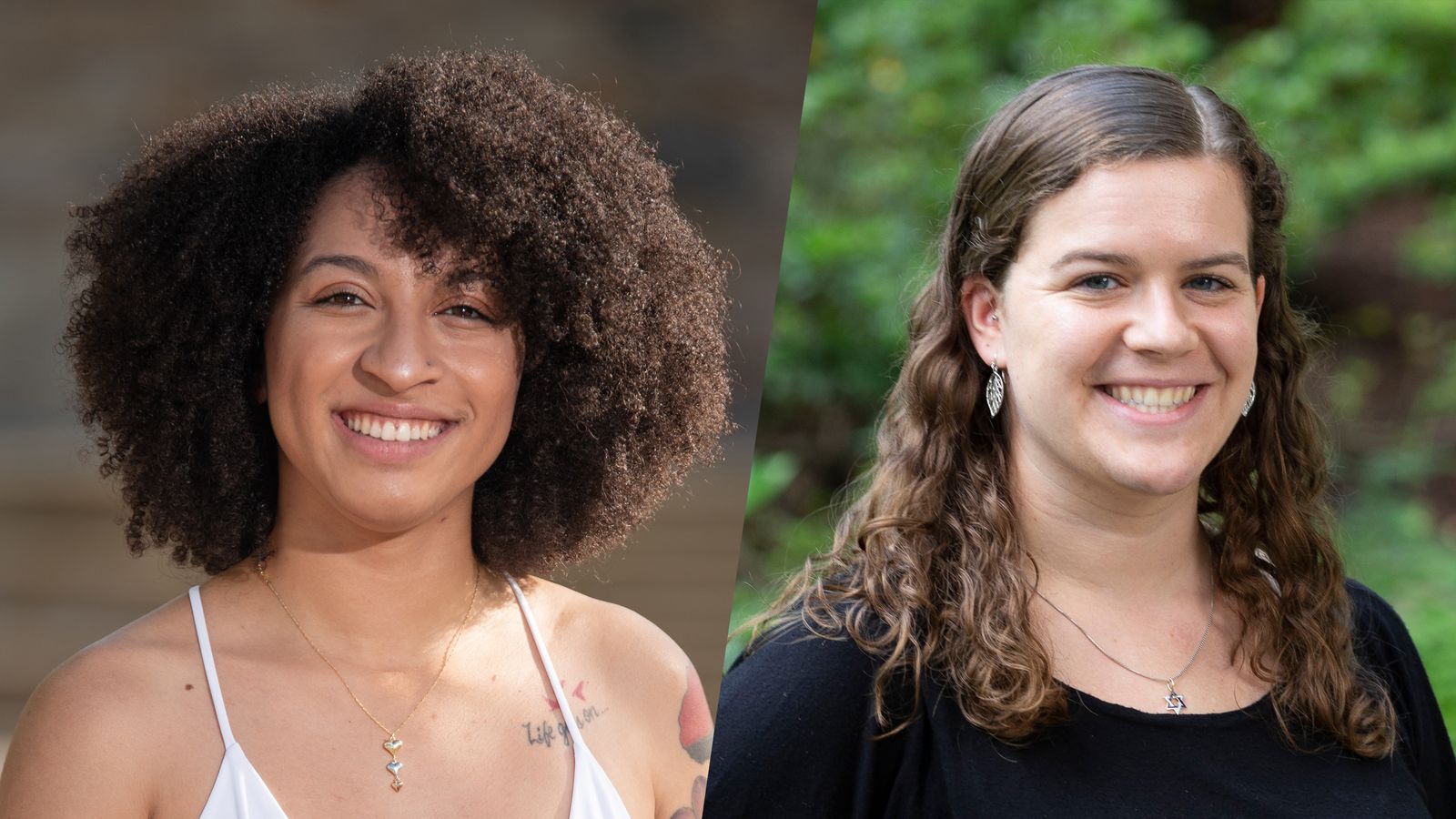 An intro to field education at BU School of Social Work
—

—
Field placements, also known as field internships, can be one of the most meaningful and exciting parts of an MSW program. They can also be challenging and sometimes stressful. We all want to find a placement we like, and we want to know that our placement will be able to serve as a stepping stone in our path forward as social workers.
Luckily, BUSSW has a great field education support network, from our Field Education Department to your field advisors and instructors. That's because field education is a major component of Boston University's MSW program: All Traditional Track students complete two placements. The first placement is 480 hours total or about two full days a week for an entire academic year; the second placement is 720 hours, or about three full days a week for an entire academic year. Advanced Standing students complete a single 1,000 hour field placement because they are in an accelerated program.
Whichever track you're in, you can expect to spend a lot of time at your placement and learn a great deal. In this blog, we wanted to give you a preview of the field placement experience with first-hand accounts from a current MSW Advanced Standing student and a Traditional Track MSW alum.


Jazmine, first-year Macro Practice Major & On-Campus MSW Student Ambassador
This semester, I am interning with the Institute for Health and Recovery (IHR). IHR has several different teams and mine is dedicated to the Adult Trauma and Fetal Alcohol Spectrum Disorder (FASD) program. Adult trauma focuses on training and technical assistance for service providers to help them integrate the knowledge of trauma, domestic violence, and sexual assault into their work. The FASD program serves as a centralized resource providing training locally and throughout the state.
One of the projects I'm involved in is updating adult trauma training material with current research and making sure it includes appropriate information regarding racial justice and inclusiveness. The racial justice course I took recently will be helpful as I undertake this important opportunity. I'm also looking forward to seeing how the community organizing and program planning courses I am taking this semester will tie into projects at my internship.
In these first days, I've participated in staff meetings and was invited to a team conversation about the recent events that happened at the US Capitol on January 6, 2021. These opportunities taught me about the people I'm working with and the agency's work overall. I was happy to hear everyone's perspective and to be asked to share my thoughts and feelings as well. Since I am new at the placement, I am still finding my bearings and getting adjusted, but I'm looking forward to learning a lot from this internship, especially discovering potential opportunities for my future.


Lizzy, On-Campus MSW alumna
When I was a first-year MSW student, I interned with a local organization called Jewish Family Service (JFS). In this first field placement, the goal is to dabble in different areas, learn more about which professional opportunities excite you, and gain experience in real world environments. While interning at JFS I helped run a free after-school achievement program for low-income and immigrant students and I gained clinical skills working one-on-one with isolated elders in the community. I also learned important macro skills by assisting with their immigrant and refugee programs, as well as helping the organization work on their fundraising goals. 
What I liked most about my time at JFS was that I was given the freedom to explore many different aspects of the social work profession. I was able to learn more about where my interests lie and how to make a real impact in the community. For instance, I was able to assist Syrian refugees who were coming to the US to escape war and poverty. Meeting with these families and helping them navigate their new surroundings was an incredible opportunity that I will never forget. We worked with young families who were still learning English, finding jobs, and enrolling their children in school. Their perseverance and positive outlook was inspirational.
Another significant experience I had was helping to develop an administrative handbook and training materials for program coordinators, clients, and volunteers who were part of the "Friendly Visitors" program that supports socially isolated senior citizens. This was a great way for me to hone my macro skills and know that I was helping to improve an important program that means so much to the elderly community.

§
Field education is a vital part of your MSW education. Students are exposed to new issues, populations, and interest areas. Plus, these placements often turn into networking opportunities or even new jobs post-graduation. As an MSW student, it's important to be thoughtful about where you intern and to advocate for yourself in the placement process because these experiences will help inform your work and future career.
When the time comes to plan for your field placement, the Field Education team at BUSSW will help you through the entire process. They will meet with you to better understand your interests and skills, help connect you with potential placements, and check in throughout the year while you are at your placement. Be sure to take advantage of the support that BUSSW offers – you are never alone any step of the way. 
---
Learn more about field education at BUSSW at bu.edu/ssw/academics/field/.