Nadia P. Manzoor's BURQ OFF! Featured on Broadway World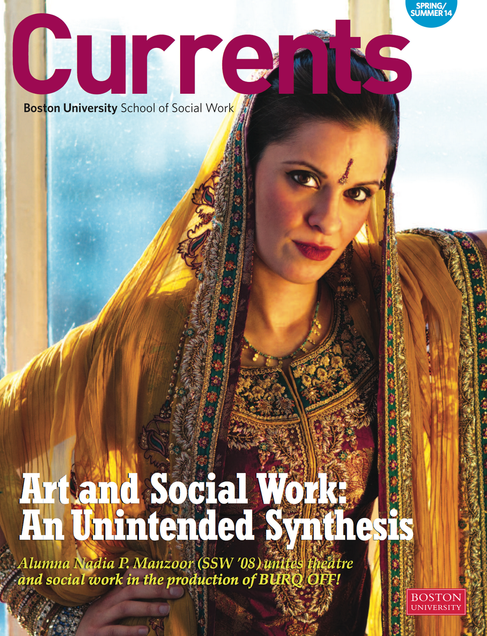 On December 2, 2014, Broadway World announced the premiere of BURQ OFF!, an autobiographical one-woman show written, produced and performed by BUSSW graduate Nadia P. Manzoor. BURQ OFF! features 21 different characters and navigates the complexities of life as a modern Muslim Woman in the West.
"It's through expression and sharing of our past that we are able to let go of things that inhibit us," Manzoor said in the Spring/Summer 2014 edition of Currents. "Through theater, comedy, film and art, we can move forward."
To learn more about BURQ OFF!, visit Manzoor's website. To read the full feature of Manzoor, download the Spring/Summer 2014 issue of Currents here.