Student Spotlight: Michael Hendrick
Michael Hendrick (CAS '20), WinWin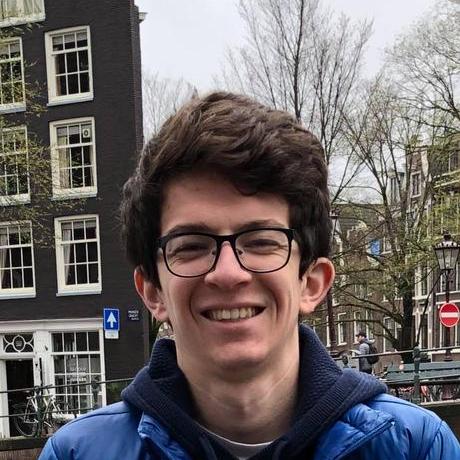 College is hard; there is no denying that. For freshmen and incoming students, it may be even more daunting when entering college-level courses and not really having someone to study with or share notes. BU Senior Michael Hendrick recognized this problem, and wanted to make the studying process a lot smoother for these students. 
"For context, me and my partner, Zach Halvorson (CAS '21), noticed that there was this issue on campus where a lot of times, especially for freshmen and transfer students, it's hard to find study groups. The reason we thought we were fit to make it was that we related to the problem. It was something we had experienced before. Between me and Zach, we had a solid skill set, and with our skills put together, we felt that we had the background necessary to create the product."
When first creating this product, Hendrick did not really think it would end up where it is now, creating it originally for an assignment in class that would eventually be forgotten.
"But once we kind of got into it, me and Zach were like 'Hey, this is actually a good idea. We're pretty close to finishing it, so let's push a little harder, get it in the hands of people, and just see what people think of it.' It was awesome."
From the classroom, Henrdick and Halvorson decided to take their assignment and apply it somewhere that could really help the two make something that students could potentially utilize.
"I heard about Spark! through word of mouth. A lot of my social groups are other CS students and I had some friends who had taken the Spark! Fellowship class and they had nothing but good things to say about it. My end goal has always been to become a software engineer, and I felt that this class would help me advance those skills and get closer to that end goal."
Though his Spark! Fellowship, Hendrick received the necessary guidance to turn his class project into a viable product.
"From a technical standpoint, our projects are done in Python. A big feature for us was that we wanted to integrate the BU Kebros, so you can use your BU login system to login to our product. That software that BU uses is written in a different language, so getting that account creation was a huge pain. Dharmesh ended up being a massive help; I spent hours with him trying to debug this and work through it."
As a full time student and aspiring entrepreneur, Hendrick still needed a little push every now and then to remind him to continue working hard for what he has created.
"I think that the support system from my partner Zach and the whole Spark! team was really helpful because I think there were times where it would start to slip down my priority list, and then someone in that circle would speak to me and say, 'Hey, this can really make some kids' lives easier on campus. You should focus and get this done.' When you start to see the light at the end of the tunnel and you see the potential impact that it can have, you kind of get that second wind and you want to get it done."
Hendrick's best advice from his experience working on and perfecting his product is something that he had to learn along the way himself.
"Whenever you first start one of these ideas, you start to see things as really big picture, really broadly, and I think a big part of the learning curve was to learn how to narrow in on the scope of the project. Just specify your idea to more concrete things rather than a high level concept."
Henrick and Halvorson have since been able to narrow down their vision for their product and are taking the next steps to get their product into the hands of users. 
"We had a beta release in the Spring and right now, this summer, me and Zach are working on more of a next step to release it in the fall, so hopefully the new freshmen and incoming students can have access to it and work on it."
Although Hendrick is a senior, he plans to pass down his project so that the BU community will be able to continue to benefit.
"We have this tool that helps you and your peers to find other people to study with, you want to keep working on it, you want to see this outlive just me and Zach's class and generation."