Student Spotlight: Sydney Gullet
Sydney Gullet, Juriscape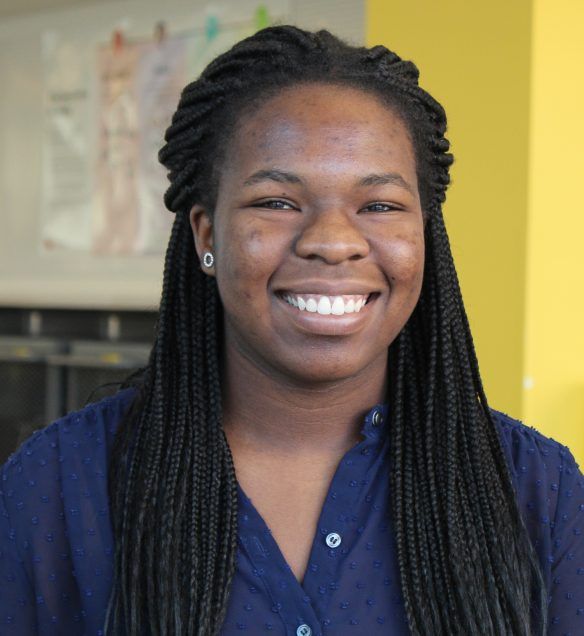 In today's political climate, it is crucial for people to be aware of their legal rights, something that BU senior Sydney Gullet thinks is important information to spread to as many people as possible in order to ensure their own safety.
"Essentially, the problem I found was that many people are misinformed, uninformed or unaware of their legal rights, especially during traffic stops. Kind of how I came to that problem was just by seeing all these people who are constantly being pulled over by the police or being stopped by the police, not even just at a traffic stop, for example, and not knowing their rights, which can be really detrimental."
Although Gullet originally wanted to focus on informing people of the laws enforced during traffic stops, she has found that she has diverged from her original plan after initial research and development with Spark!
"When you think about it, not even with traffic stops, but with everything that is happening with ICE, a lot of times people are uninformed about what their rights are, what the police can do versus what they can't do, and that's a problem."
Gullet realized while doing market research that with traffic stops, people do not really need to know the laws, but their rights. 
"So we pivoted away from laws to rights, and I think this was, for a while, something we had trouble wrapping our heads around.  Once we were able to determine this wasn't the greatest need for the potential customer, we were able to put that into perspective. What you have to overcome is that a lot of the time you have one vision of what your solution should look like but you really need to focus on the problem and let the solution come from that."
Gullet recognized that this is a prominent problem in modern America and was inspired to reach out to those in this society who are struggling against law enforcement due to the lack of knowledge of their own rights. 
"I think you just have to think about the aspects of the problem that are hurting people and you have to think about if there is a solution to that problem that can help someone and ultimately make the world a better place, especially for social impact. It's hard to ignore."
During her Spark! Fellowship, Gullet was able to work with mentors and peers that helped guide her to what she truly needed to focus on in order for society to gain as much as possible from her product.
"Last fall, when it was just an idea, the fellowship provided a lot of resources such as kinds of market research you can do, problem and solution interviews and user personas, things like that. Spark! helped me develop the problem further and get more specific."
Although Gullet has shifted her vision for her project slightly, she is still striving for political change and is passionate about using her voice in order to make changes that other people can benefit from.
"I have spoken with a lot of political candidates and campaign staffers, so I plan on continuing with that this fall.  The next steps are testing with candidates that are currently running for Boston city council to see what they really need in a product like this and also looking for a cofounder, because I'm currently working on it alone. I think having a cofounder would really help me diversify perspective, which will help grow the product in the startup more."
Gullet is just getting started, yet she is adamant about sharing her ideas and making beneficial changes for all of society.
"I would ideally like to see five years from now that local campaigns are able to run competitively and securely because of my software and our startup, and ideally know we have a big enough market that this can be a viable startup."
While it may be intimidating to try to make changes in the political atmosphere, there is a lot one person can do, as long as they use their voice and are active in what they want to see changed or improved. 
"If you see a problem, realize that your solution might be able to really help people. And that's not just for social impact startups, but a lot of times you can have a startup that helps a company run more efficiently. Don't be afraid to get out of your comfort zone because there are a lot of rewards for being an innovator and entrepreneur."