Test Kitchen: Sargent Choice Cherry Lime Bread

Mia Sugarman, SAR Dietetics '22
Recipe modified from SixSistersStuff
Yield: 16 Servings
Bread Ingredients:
½ cup unsalted margarine or butter, softened
1 cup sugar
3 eggs
2 cups white whole wheat flour
1 ½ teaspoons baking soda
2 teaspoons baking powder
½ teaspoon salt
1 teaspoon vanilla
1 lime zested, 1 lime juiced
1 ½ cups plain Greek yogurt or alternative
1 can no sugar added cherry filling or jam (21 oz)
Frosting Ingredients:
2 juiced limes, 2 zested limes
1 tablespoon margarine or butter, softened
2 tablespoons milk, or alternative
1 ½ cups powdered sugar
 Directions:
Preheat the oven to 350 degrees and grease two 9 inch loaf pans.
In a medium sized bowl, beat together the sugar, margarine, and eggs. Once combined, add the vanilla, lime juice, and lime zest.
Fold in the Greek Yogurt or alternative.
In a separate bowl, whisk together the whole wheat flour, baking soda, baking powder, and salt. Slowly add dry ingredients to the wet ingredients and mix until combined.
Split the dough into four parts, placing ¼ of the dough into the bottom of each bread pan. Spoon ½ of the can of cherry pie filling into each bread pan and top the cherry pie filling with remaining dough in each pan. It's ok if some of the dough and cherry pie filling mix together.
Bake for 50-60 minutes, or until a toothpick comes out clean from the center of the bread. Remove the bread from the oven and let cool for at least 10 minutes.
For the frosting, beat or whisk together margarine, milk or alternative, vanilla, and lime juice in a bowl. Slowly add in powdered sugar until you have reached your desired consistency.
Remove bread from the pan and drizzle or pour frosting over the top of the bread.
Slice, serve and enjoy!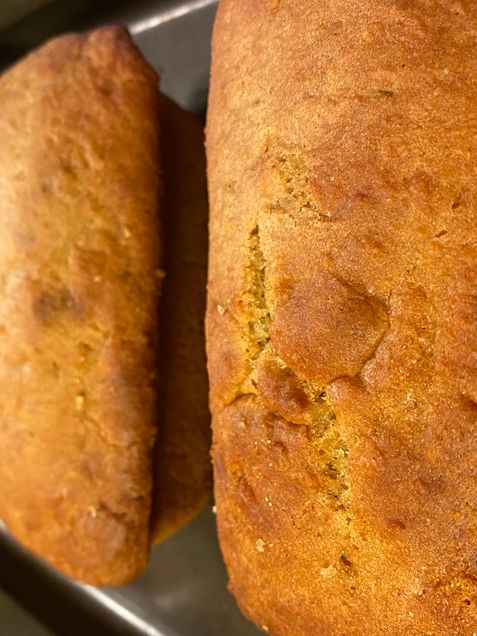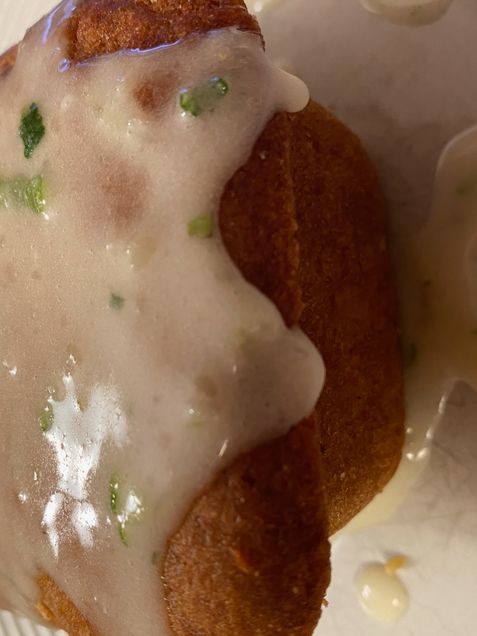 What we liked:
The Cherry Lime Bread can be enjoyed as both a delicious snack and dessert.
This is an enjoyable recipe to make with friends and family.
The Greek yogurt added additional flavor and helped to make the recipe more moist.
Different fillings can be added such as strawberry or apricot jam according to your preference.
This recipe can be made suitable for individuals on a vegan diet by using applesauce instead of eggs and a plant-based yogurt.
Nutritional Value:
The Greek yogurt, eggs and milk provide calcium and protein for lasting satisfaction.
The white whole wheat flour is made with all three parts of the wheat grain, providing energy and fiber.
The lime is rich in vitamin C.