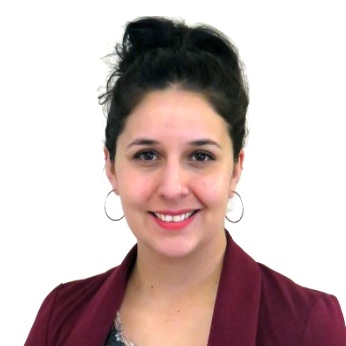 Graduate Student in Spanish
Background
Growing up in Chile, Poliana became particularly captivated with social issues at a young age. She pursued a career as an actor at the Theater and Performing Arts Campus of Universidad Mayor, with a Bachelors of Arts Degree in Performing Arts in 2010. She has focused her experience on teaching and acting.
In 2015, Poliana challenged herself by deciding to learn English. She attended the Intensive English Language Institute at Worcester State University, which opened the door to the next stage of her life. Poliana decided to enroll in the Master of Arts program in Spanish at the same institution, where she could study, in depth, the relationship between politics and the cultures of the Spanish-speaking world. Once inside the World Languages Department, Poliana was awarded a graduate assistantship within the department and worked in the Translation Center. As a graduate student, she also became interested in how the most significant economies control Latin American societies and how this structure drives poverty in the region.
Poliana has also worked at the Latino Education Institute (LEI), at Worcester State University, in the LASOS Program (Latina Achievers in Search Of Success). This program seeks to impact the life of sixth-grade Latina students from Worcester Public Schools, as well as their mothers and other significant women in their lives.