Updated 10/4/17
Step 1: Open document with Adobe Acrobat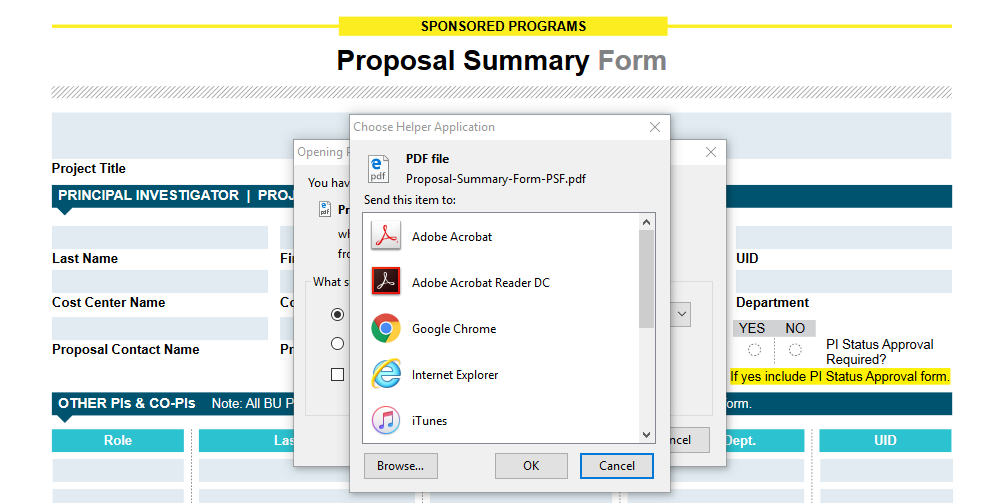 Step 2: Click into the appropriate signature field.
Step 3: Dialog Box displays, allows the user to choose to sign using an existing digital signature or a new one. If this is your first time digitally signing a document, select the "create new" option. Click Next.
Step 4: Select "New PKCS digital ID file" as the format. Click Next.
Step 5: Enter your Name, Organizational Unit, Organization Name, Email Address, and Country/Region. Leave the default information in place for "Key Algorithm" and "Use digital ID for" fields. Click Next.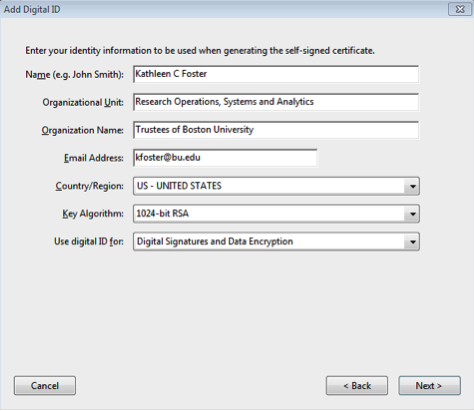 Step 6: When prompted, select a password that you will use when digitally signing documents.
Step 7: Apply your new signature to the document by entering your password and clicking Sign.
In the future, you should be able to use this signature to sign PSFs, or other Adobe documents. If you need assistance, please send a message to ROSAmail@bu.edu.