New archive exhibitions explore history through a single year, showcase BU's evolution
The BU Libraries' Howard Gotlieb Archival Research Center has curated two new archival exhibitions that provide glimpses into the history of BU, America and the world, and encourage the BU community to discover new connections through the archival materials on display. While both exhibitions enable visitors to consider historic moments and changes, they provide distinct lenses: one focuses on a single year while the other provides timeline of change.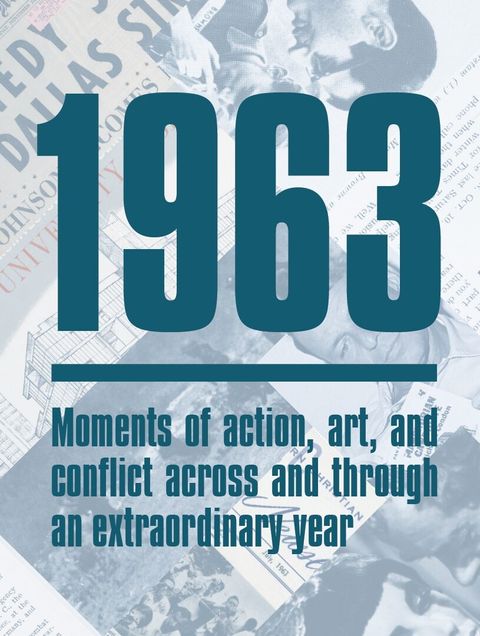 In the 1963 exhibition, the Gotlieb Center looks back on 60 years of collecting, using its collections as a lens through which the BU community can explore one extraordinary year of action and upheaval. With materials from some of the most prominent names in journalism; civil rights; film & television; literature and genre fiction; and poetry, the exhibition places a spotlight on the Birmingham campaign, the March on Washington for Jobs and Freedom, and the assassination of President John F. Kennedy, while weaving cultural, artistic, and historical connections together.
Learn more: Gotlieb Center staff share insights into exhibit materials
Focusing in on BU's history, the Gotlieb Center's CAS150: 1873-2023 exhibition celebrates the 150th anniversary of the College of Arts & Sciences with images and historical materials chronicling the founding, history, and student and academic life of BU's largest college over its first century and a half. This exhibition complements the College's online timeline and alumni profiles available for viewing online.
Both exhibitions are now on display in the Gotlieb Gallery on the first floor of Mugar Memorial Library for the BU community to explore during regular library hours.