Be Antiracist: Read, Learn, Change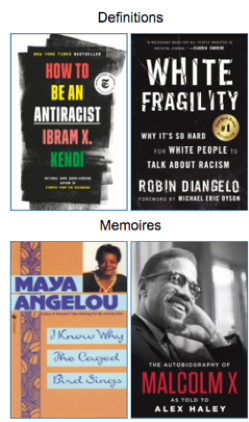 BU Libraries has compiled a guide highlighting antiracism books and other materials available electronically for BU faculty, students, and staff. The selections and the organization of the new list – Be Antiracist: Read, Learn, Change – are based on "The Anti-Racist Reading List (38 books for those open to changing themselves, and their world)," published in the The Atlantic by Ibram X. Kendi, Founding Director of the BU Center for Antiracist Research.
Categories include: Definitions; Memoires; Essays; Slavery; Jim Crow; Civil and Human Rights; Mass Incarceration; Police Violence; Health and Housing; and Voting.
Additional titles include recommendations from former BU Libraries Ambassador Solange Hackshaw (COM/CAS, '21), originally published by @bulibraries on Instagram.
Please send your suggestions to Paula Carey pac@bu.edu.