Boston University Libraries appoint Mark P. Newton as Associate University Librarian for Digital Strategies and Innovations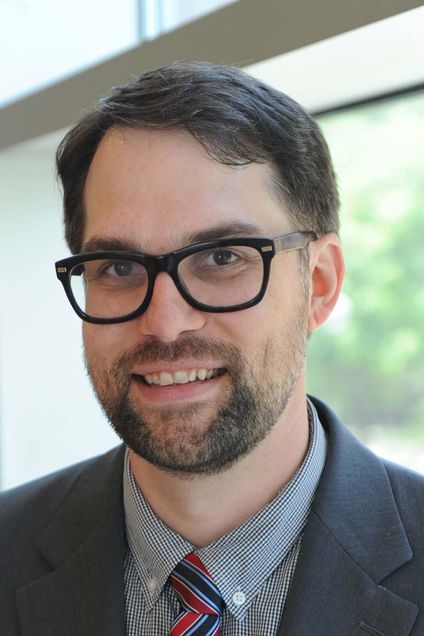 Boston University Libraries announce that after a nationwide competitive search process, it has named Mark P. Newton as Associate University Librarian for Digital Strategies and Innovations, effective June 10, 2019. In this role, Newton will serve as BU Libraries' chief technology officer, identifying trends and developing effective solutions, collaborations, and partnerships that advance the current and future needs of the University community. Newton will succeed Dr. Jack W. Ammerman, who has served the Libraries as associate university librarian since 2009.
Newton arrives at BU with more than a decade's experience in academic technology, most recently as the director of Columbia University Libraries' Digital Scholarship Division. In his current role, Newton led the reorganization of this division to integrate and align more closely with the library's and university's strategic priorities. Additionally, Newton's collaborative leadership across campus units has advanced high-profile projects such as Digital Dante, a digital humanities collaboration among Columbia's Libraries, Department of Italian, and Humanities and History Division; and Foundations for Research Computing, a series of workshops that trains Columbia's graduate students to develop fundamental skills for harnessing computation, including core languages and libraries, software development tools, best practices, and computational problem-solving.
"Mark Newton's extensive and collaborative work across campus units, at all levels of engagement, was particularly attractive to us as we began our recruitment for this position," said K. Matthew Dames, BU's university librarian and chair of the search committee. "More than this work, however, Mark's experience in leading talented people around a common vision and his proven ability to communicate effectively with campus leaders greatly impressed my colleagues. As we progressed through this process, it became clear that Mark possesses the skills and experience to positively impact our future and help us shape our priorities as we continue the strategic planning process. We are glad to welcome Mark to Boston University and its Libraries."
"Boston University Libraries is building the library of future, branching into essential new services areas around research data, digital scholarship, and more in partnership with its faculty, students, and administration collaborators," said Newton. "Dr. K. Matthew Dames has put forward an ambitious vision for BU Libraries and I am eager to help him and the Libraries' staff put the pieces in place to benefit our entire campus community."
Prior to his tenure at Columbia University, Newton was digital collections librarian and assistant professor of library science at Purdue University. While at Purdue, Newton managed the university's digital repository and open access scholarly resource collection. He also led several collaborations and partnerships with both University and statewide departments to advance the libraries strategic objectives and digital publishing projects.
An author of several research articles, Newton is concluding his term as an editor-in-chief of the peer-reviewed Journal of Librarianship and Scholarly Communication. Newton also has served on the steering committee of the VIVO research information management open source software community.
Newton completed an undergraduate degree in English and a master of science degree in library and information science from the University of Illinois at Urbana-Champaign.