Diya Ashtakala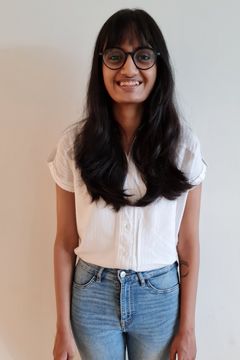 Communications Assistant
Education

MA Student, Department of International Affairs, Frederick S. Pardee School of Global Studies

Email
Diya is a first-year graduate student pursuing an MA in International Affairs with a specialization in security studies from Frederick S. Pardee School of Global Studies. She grew up in Bangalore, India.
She received a BA in Communicative English, Political Science, and Economics from India. As an undergraduate, she worked with student-run magazines. She served as the Editor-in-Chief of a magazine, "Hieroglyph", which focused on archiving and documentation during her time in college.
She aspires to learn about the city and contribute to the mission of the IOC. She would like to pursue a career in foreign policy and security analysis post her graduation. Diya loves to travel and explore different cuisines.