Anna C. Belkina, MD, PhD
Director
Dr. Belkina is an Assistant Professor of Pathology and Laboratory Medicine and Director of the Flow Cytometry Core Facility at BUSM. Anna's research is focused on the intersection of immunology and computational biology as she investigates the immune landscape of chronic inflammatory diseases and develops computational techniques to assess high-parameter single cell cytometry data. She has designed the opt-SNE algorithm that is now widely used for the visualization of multidimensional cytometry datasets. Anna has over 40 peer-reviewed publications and is an active member of ISAC (International Society for the Advancement of Cytometry). She is a member of the ISAC Council elected for the 2020-2024 term and represents ISAC at the American Society for Clinical Pathology Board of Certification.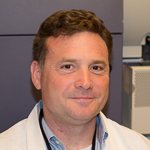 Brian R. Tilton
Director of Cell Sorting
Mr. Tilton has over 15 years of flow cytometry and cell sorting experience. He received his B.S. in Biology from the University of Massachusetts Boston. His work experience includes both academia and industry. From 2001-2005, he was a field service engineer for Cytomation Inc. Before joining the FCCF at BU, he spent eight years as an Instrumentation Specialist at the FAS Center for Systems Biology at Harvard University.
Shari C. Brezinsky, MS
Instrumentation Specialist
Mrs. Brezinsky received her M.S. in Biology from Adelphi University and her M.S. in Immunology from the University of Pennsylvania. Her initial focus was on animal models of autoimmunity, and since then has worked in both commercial and academic settings on a broad range of projects designing therapeutics, assays, and instrumentation. She has 30 years of experience in flow cytometry and molecular and cellular biology. She ran the flow core facility at Xcellerex, including sorting on a Moflo cell sorter. Prior to coming to BU, she worked on designing flow-based assays and instrumentation for resource-poor countries with Howard Shapiro at One World Cytometry. She has been at the FCCF since 2021 as the primary operator on the BD FACSARIA sorter.
Former FCCF team members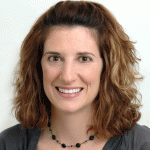 Jennifer E. Snyder-Cappione, Ph.D.
Dr. Snyder-Cappione is an immunologist with over 16 years of flow cytometry experience. She received her Ph.D. from the University of Rochester Medical Center, where she studied the regulation of effector functions of CD8+ T cells. During her post-doctoral work at UCSF, she investigated the role of iNKT cells in HIV and Mycobacterium tuberculosis infections as well as sarcoidosis. Her current research interests include determining the diagnostic and prognostic potential of ex vivo immune functional profiling in human inflammatory diseases. Dr. Snyder-Cappione was the director of the FCCF in 2012-2020; currently, she is a PI in the department of Microbiology at BUSM.
Riley M. F. Pihl, M.S.
Research Specialist
Mr. Pihl has completed his M.S. thesis in Biomedical Research Technologies at the FCCF in 2017, and was working as a research technician and later as a research specialist at FCCF in September 2017-September 2020. He received his B.A. in Biochemistry and Molecular Biology from BU. Currently he is a PhD student in BUSM PiBS program.
Patrick Autissier, Ph.D.
Instrument Specialist
Dr. Autissier is a biologist with over 20 years of flow cytometry and cell sorting experience. He received his Ph.D. from the C.N.A.M. in Paris, France, where he developed 12-color flow cytometry panels to study immune cells in both humans and monkeys. He authored or co-authored 30 scientific articles. Since his move to the US in 2001, he was the Cell Sorting Facility Manager at the Division of Viral Pathogenesis at Beth Israel Deaconess Medical Center for 7 years, and is now the Flow Cytometry Facility Manager in the Biology Department at Boston College.
Locations and Contact Information
Main Office
650 Albany St., room 320
(617) 358-7732
Cell Sorting
Analysis instruments
Data analysis stations
650 Albany St., room 324
(617) 358-7729 or (617) 358-3548