How the Trump Administration Could Impact Research
Federal Relations' Jennifer Grodsky on the uncertainties ahead for BU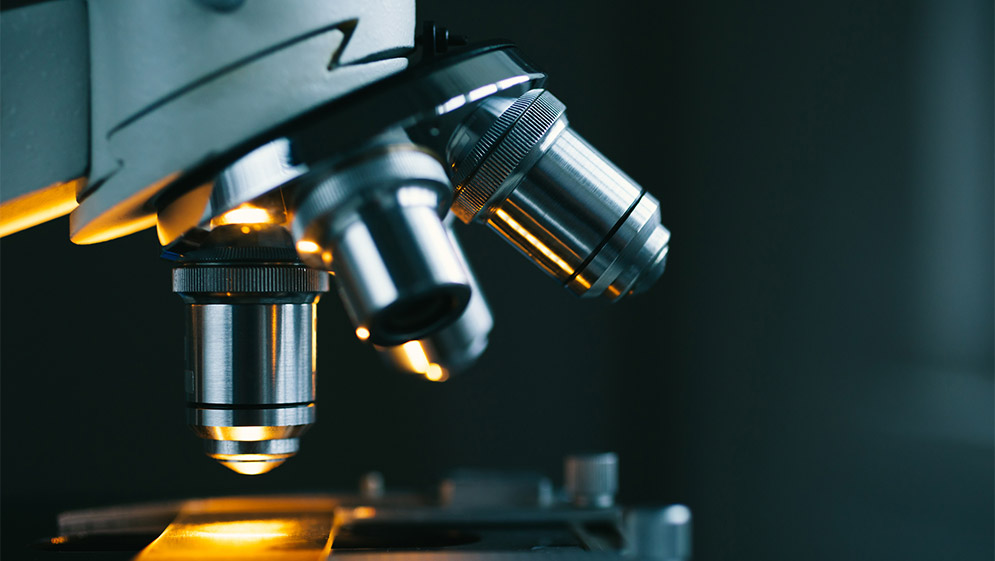 There are a lot of unknowns about the impact the incoming Trump administration and the new Congress will have on federally funded research at BU and other universities. Photo by Kkolosov/iStock.
As Donald Trump assumes the presidency, Boston University and other higher education institutions face much uncertainty about what lies ahead for academic research. As BU's vice president for federal relations, Jennifer Grodsky is tasked with strengthening the University's ties to federal agencies and policymakers in Washington. Grodsky and her staff have been working hard over the past several months to learn as much as possible about Trump's views on science and education, a difficult task given that the new president has not clearly stated his positions in these areas.
BU Today talked with Grodsky about the challenges for BU, specifically for academic research. She says it is likely that both climate and social science will face greater scrutiny. At the same time, she says, a new administration represents an opportunity: "This is our chance to tell a new group of policymakers about the exciting research at Boston University and how it can improve our lives."
BU Today: Researchers at BU and research universities nationally are worried that the new administration will not be as supportive of academic research as the previous one, that there may be significant cutbacks, and that their work may not be valued as much.
Grodsky: In the absence of information, people get nervous and right now we have an absence of information. People are very focused on the Trump administration, which makes sense. Presidents matter. But our new Congress matters, too. We have a lot of people returning to Congress who really believe in research. Medical research has historically been a bipartisan issue because people understand its impact on their lives and families. So the leading proponents of the big new CURES medical research law were always a bipartisan group. Republicans and Democrats worked hand in hand on it, and many of those are coming back.
We are familiar with a lot of these Congressmen and their positions on science. We know we have strong champions in Congress for medical research, for space science. But we also have members of Congress who are skeptical of climate change or who feel that NASA, for example, should not be working on climate issues. But we know who our friends are in Washington when it comes to various areas of research. There are new members coming in, and our job is to educate them about the value of research.
What are your biggest concerns for BU as the new administration takes office?
The biggest threat to research agencies and student aid budgets continues to be the current budget caps and the threat of sequester if the caps aren't lifted. The two-year agreement that temporarily lifted the caps ends in March 2017, and it remains to be seen how a Trump administration and a Republican Congress will address the caps. One serious and credible threat to research universities is that politicians will choose to lift the caps for defense spending, but not for non-defense spending. Nearly all our priorities fall under the category of nondefense spending, and they will be threatened. The research community's top priority in the year ahead is changing those caps.
How about your concerns about research funding specifically?
There are many strong advocates for science in Congress, and Republicans have typically supported increases to basic research. For example, the Bush administration proposed the American Competitiveness Initiative, which aimed to double the budgets of the National Science Foundation and the Office of Energy's Office of Science. However, real success for agency budgets will depend on lifting the budget caps.
Research priorities like the National Institutes of Health's BRAIN Initiative may well continue into the new administration given their popularity in many branches of government.
What areas of research could be threatened?
It is likely that both climate and social science will face greater scrutiny. Both have some champions on Capitol Hill, but they also have vocal detractors. Research related to the Affordable Care Act, such as work funded by the Patient-Centered Outcomes Research Institute or the Agency for Healthcare Research and Quality, may be significantly reduced.
What about funding for the humanities?
The humanities, too, have champions on both sides of the aisle. But it is unclear how the National Endowment for the Humanities (NEH) will fare. Some news reports indicate Trump's staff are proposing to eliminate it. But if Trump, whose New York hometown is closely tied to the arts, is persuaded to protect the National Endowment for the Arts, the NEH will likely benefit from the protection.
Do we know from what Trump has said where he stands specifically on scientific research and higher ed?
This is the part that's challenging, because he hasn't said much about research. It's typical for a presidential campaign to have volunteers helping put together a platform on lots of issues—economics, transportation, health care, education, foreign policy. Trump's campaign was different. He had less information in writing available for us to look at.
Do you think he will appoint a scientific advisor as Obama did?
The question is who will Trump appoint as the head of the Office of Science and Technology Policy. That person can also have a second title—as scientific advisor to the president—but that's optional. Obama made that person, scientist John Holdren, his scientific advisor. That was a big deal. The question is who would that person be and will he or she also get to have the rank of science advisor. Who will be the person telling the president about science and research, who's our entry point into the White House, and who is he's listening to for science advice? Having a strong advocate for science in the White House would be nice.
How is the New England Congressional delegation changing and is that apt to impact BU?
The Massachusetts Congressional delegation is entirely Democratic, and the commonwealth's Republican governor publicly declined to vote for Trump. The New England Congressional delegation lost two Republicans, meaning there are only two Congressional Republicans left in the region. So New England is not necessarily well positioned for a close relationship with the new administration.
However, Vermont's senators will play important roles as they will become the senior Democrats on both the Senate Budget and Appropriations Committees.
In what ways is the new administration and new Congress likely to affect how you do your job?
As an institution, we continue to forge friendships with individuals and organizations who will have influence in this new Congress and administration. These include elected officials outside of our region, nongovernmental partners like think tanks and industry, and peers at the Association of American Universities.
Policymakers will continue to be intrigued by the "secret sauce" that makes Boston a hub for research excellence, innovation, and job growth. Our role at the heart of that ecosystem will continue to make us of interest to policymakers of all stripes.
How do you, and your office in Washington, cope with all this change in terms of your work on behalf of BU in the capital?
That's a question we think about with any new administration. We think about what this new president, and members of his administration, have said about research. What kind of people are they appointing to key questions—and then, structurally, what issues are they facing when they come into office? This is the time of year we are trying to read the tea leaves and figure out what connections we have with the new administration and with Congress—and what changes are coming and how do we adapt.
As with all my peers at other universities, my job is to get in there early with President Trump's advisors and make the case for funding research and why research is important. I can take the view that he hasn't said much, so let's get in there and arm him with facts that we think make the case for why research and science should be a top priority.
Obama's science office was so open. They wanted to talk with everyone. But that kind of thing—accessibility and interest in science policy issues—varies from administration to administration. The Obama people stayed a long time, so over a period of years we got to know them. Part of what's different now is that we don't know as much about who's advised Trump on science. We don't know yet who to talk to, what the challenges in talking to them about research are going to be, what they care about.
It's my job to find the right people and figure out what works in terms of reaching them, what messages resonate, what set of facts is most important to this new administration and its top people.
Should BU faculty be anxious about the incoming administration and what's ahead?
While I understand the anxiety, I think there is still a reason to be hopeful for the years ahead. Research is a vital national priority and policymakers recognize that. It's important to keep forging ahead, competing for funding, and advancing the best research you can. If I were a faculty member, I think I would find it incredibly frustrating that through nothing I've done, the grant money that I won and need to conduct science isn't available. It's anxiety-provoking when a federal agency is operating under a continuing resolution and your program officer doesn't have good answers for you. There's a lot of uncertainty—you've gotten the grant, but when do you get the money and what do you do if you have to start your experiment later than you had planned? People's livelihoods are involved. Science doesn't work this way—starting and stopping.
Author, Sara Rimer can be reached at srimer@bu.edu.