Hieu Le
PhD Student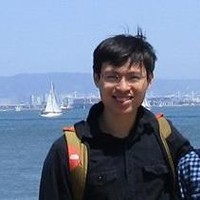 Title

PhD Student

Email

hle@bu.edu

Education

PhD, Boston University
Hieu is a PhD Student in Computer Science at Boston University LISP lab under professor Peter Chin. His main focus is in Machine Learning, NLP and Compressive Sensing.
He has experiences in Developing Softwares, including designing and implementing server as well as web front-end features. Currently, he is shifting his focus to researching on Machine Learning and Compressive Sensing.
Hieu graduated with honors from Dickinson College with a Bachelor of Science in Computer Science.
Publications
Applying Novelty Search to the Construction of Ensemble Systems Dickinson College Honors Theses.
Website