Legal English & Foundations of the US Legal System
For over 20 years, CELOP's Legal English and Foundations of the US Legal System (former Pre-LLM) Program has prepared hundreds of internationally trained law students and practitioners for success in US LLM programs at schools such as Harvard University, Boston University, Columbia University, University of California Los Angeles and Berkeley, among others.
This Program Is For
Students who plan to begin LLM studies at a US law school in the fall semester
Students who have not yet received admission to a US law school but have completed at least three years of full-time law studies outside the US
The program will provide students with foundational knowledge of US Law and hands-on training in legal English communication skills. Students will gain familiarity with US legal discourse and methodology, learn legal terminology and vocabulary and enhance their skills at communicating legal concepts in English, both orally and in writing. By the end of the program, students will have a more nuanced appreciation of US legal culture and the distinguishing characteristics of legal practice in America. With this background and training, they will be poised to make the most of their LLM studies.
Program Features
Small class, interactive instruction
Direct individualized feedback on skills-development assignments
Hands-on training in how to read, analyze and work with US case law
Lectures by law faculty and experienced practitioners
Hands-on exercises in persuasive oral and written advocacy skills, legal argumentation and public speaking, including a mock trial
Visits to federal and state courthouses to observe judicial proceedings and meet with presiding judges
Classes at Boston University's School of Law, on BU's Charles River Campus
Curriculum
This program combines lectures by law professionals and extensive practice of the legal English used in US LLM programs:
Legal Study: Understand the US legal system, and investigate the governmental, economic, historical, and sociological environment in which it functions
Language Focus: Practice the language skills essential to the effective use of written and spoken legal English (i.e. legal vocabulary, oral and written argumentation, public speaking)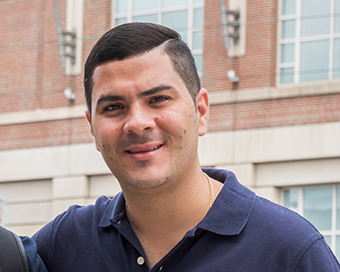 "
Thanks to my CELOP experience, I was accepted to the LL.M. programs at Suffolk, BU, and BC. I did the LL.M. program at BC. Today I am doing an MBA at the University of Miami, having good results and understanding well every concept and theory. "
Miguel Villazón, Colombia
CELOP Alum
Apply Now
Key Facts
| | | |
| --- | --- | --- |
| | Hours/Week | 20 Hours |
| | Duration | 6 Weeks |
| | Semester | Summer II |
| | Visa | F1 |
| | BU Housing | Available |
---
Admission Requirements
If you are admitted to a US LLM program:
LLM program acceptance letter
CV/resume
If you are not admitted to a US LLM program:
TOEFL 85 or IELTS 6.5
Statement of Purpose indicating your interest in the program (300-500 words)
CV/resume
---
---
Have a Question?